Judith "Judy" Cohen Callomon

September 13, 2021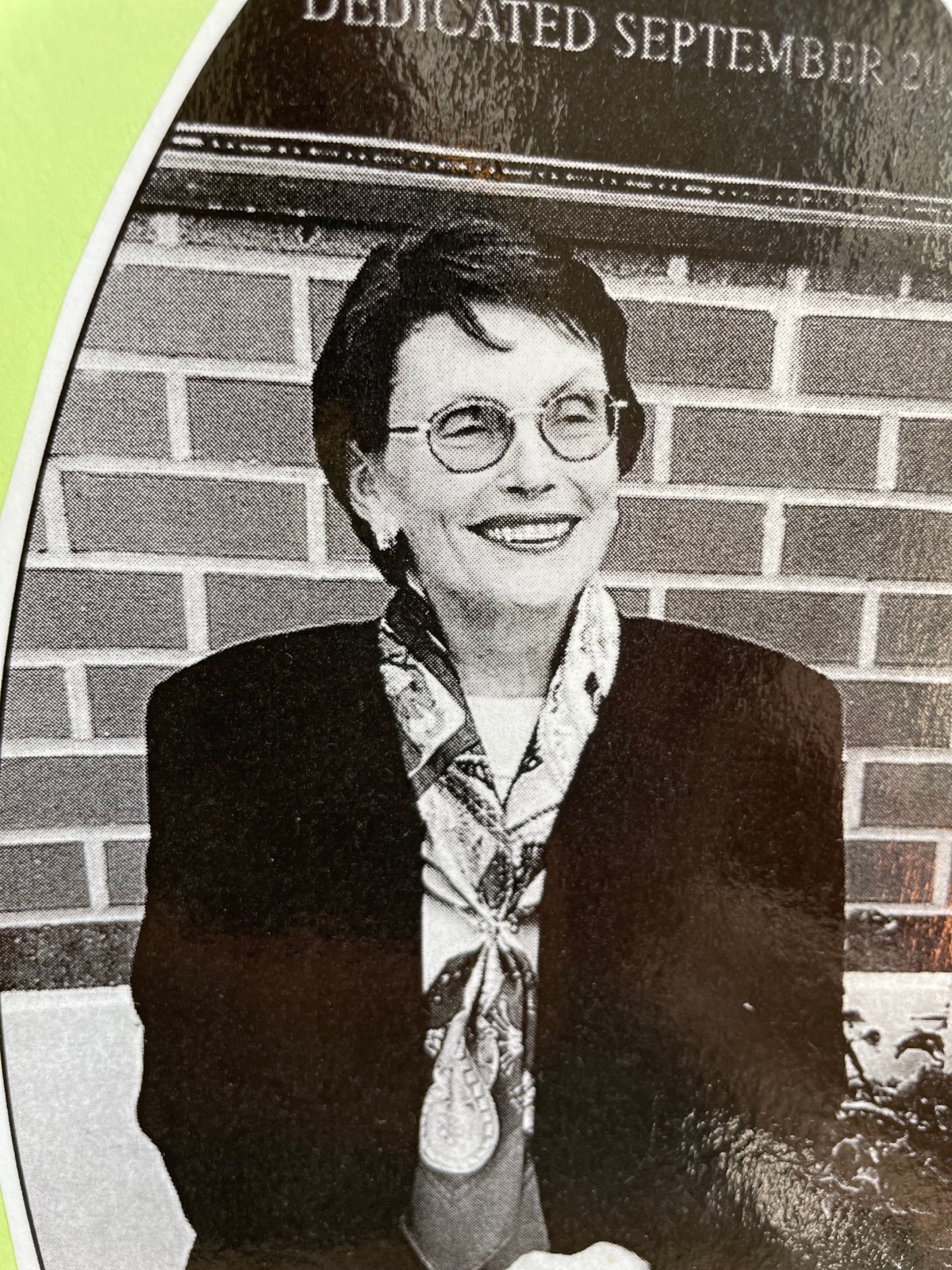 Visitation Information
September 17 2021 - 11:30 am
Rodef Shalom Temple, 4905 Fifth Avenue (at Morewood) Pittsburgh (Oakland) 15213

Funeral Information
September 17 2021 - 1:00 pm
Rodef Shalom Temple, 4905 Fifth Avenue (at Morewood), Pittsburgh, PA 15213


JUDITH "JUDY" COHEN CALLOMON: Retired former Head of the Ellis School passed away peacefully in her Oakland home on September 13, 2021, at age 85. Over a span of 36 years she built an extraordinary career as educator- primarily at Ellis where she herself had gone to school. Mention Judy's name to an Ellis graduate and you would invariably draw this kind of response:  "Mrs. Callomon! Oh she was the best teacher I ever had!" She began her teaching career at St. Edmunds Academy and went on to teach history at Ellis. For Judy History became a passion. This was reflected in the way she taught. History was not a jumble of dates; it was living, breathing, drama in which her students played a part. Along the way she became a graduate of Pitt and received her Masters Degree from CMU. She was also awarded a study program at Oxford University where she furthered her education in England. In Judy's early years she was the writer who wrote the return mail for Mr. Rogers, Miss Henrietta Pussycat at WQED. Judy devoured books in her spare time, particularly all things British. She was a long time maker and collector of needle point and took great pride in her masterpieces. Judy was also the recipient of the Sara Frazer Ellis Award in 1984 and the 2002 Carlow College Woman of Spirit Award. Judith was the daughter of the late Robert J. and Ruth Berkman Cohen. The daughter in law of the late Vernor and Florence Schoenthal Callomon. Cherished wife of the late James V. Callomon. Sister of the late Robert Cohen. Judy is survived by a daughter Betsy and sister in law Jane C. Arkus and the late Leon Arkus. Judy was also survived by a loving team of caregivers Wendy, Lacey, Tina, Lea, Danielle, Val, Shawna, Mindy, and Britney. Judy is preceded in death by her loving companion of 14 years, her dog Fu. Services at Rodef Shalom Congregation, 4905 Fifth Avenue (at Morewood Avenue) on Friday, September 17, 2021 at 1 PM. Visitation at Rodef Shalom one and one half hours prior to services (11:30 AM - 1:00 PM). Interment West View Cemetery of Rodef Shalom Congregation. Contributions may be made to Ellis School, 6425 Fifth Avenue, Pittsburgh, PA 15206 or the Pittsburgh Symphony Orchestra, 600 Penn Avenue, Pittsburgh, PA 15222. Arrangements entrusted to Ralph Schugar Chapel, Inc., family owned and operated.  www.schugar.com

Condolences
Send Condolence
Mrs. Callomon will certainly be deeply missed. She was wonderful to work for, a bright, upbeat leader.
By Karen Kaighin
- September 24, 2021
---
I remember Judy fondly, she was a supportive colleague and friend. She earned everyone's respect and admiration. My sympathy to her survivors and friends. May her memory be for a. blessing. Baruch Dayan ha'Emet.
By Marian Salamon
- September 19, 2021
---
Mrs. Callomon was an incredible woman, teacher, and leader. Though she will be greatly missed, her legacy lives on in the hearts and minds of all the students she worked with along the way. XO
By Kate Davis Booker '99
- September 17, 2021
---
My heartfelt condolences to Betsy and all family/friends who were gifted with the honor of having known Mrs. Callomon. She was extraordinary - and will be remembered fondly by me and, I\'m sure, so many others whose lives she touched. Ellis was truly blessed with such an amazing, funny, beautiful, outstanding, talented, strong, intelligent and deeply-loved woman at its helm.
By Betsy Choder
- September 17, 2021
---
The remarks that she was the best teacher I ever had are so true. We even carried on a correspondence by old fashioned mail when I went to college. What a wonderful and inspiring woman she was!
By Meg Baker Ownbey
- September 17, 2021
---
Mrs. Callomon believed in me when I sometimes didn't believe in myself. She made history come to life and she prepared me for the rigors of college. She was a wonderful story teller, a living historian. Those stories will live in every generation of Ellis girls and their daughters. I will never forget the wartime story about the Thanksgiving turkey that hit the floor and Mrs. Cohen's efforts to hide that fact from Dr. Cohen. I miss you already, Mrs. Callomon. Thanks for everything.
By Gecole Harley and Harley Family
- September 17, 2021
---
As an Ellis graduate (class of '86), I can honestly say Mrs. Callomon, as I knew her, helped forge the person I am today. My memories of her are as a carismatic, intelligent, passionate and always encouraging professor of history, who pushed us to analyze history and to use "critical thinking". I am very sad to hear of her passing and send my condolences not only to her family but the whole Ellis community.
By Veronica Caminos
- September 16, 2021
---
Mrs. Calloman was an Ellis institution. A fixture, a mentor and an inspiration in the lives of so many young girls. 20+ years after graduation and I still think of her often. Her passing is a personal loss for so many people, which says a lot about her life. I hope she was proud of the impact she had on all our lives.
By Claudia Garver
- September 16, 2021
---
Judy and I have remained great friends since being classmates at Ellis. So sad to hear of her death, but happy that she will now be with her beloved Jimmy.
By Betsey Owens
- September 16, 2021
---
Judy was one of the finest human beings I have known in my life. She will be missed by everyone who knew her.
By Barbara Seltman
- September 16, 2021
---
Please accept my deepest condolences for the loss of this wonderful woman. Her legacy extends beyond her official family to all of us who had the privilege of being her students.
By Susan Davenport Austin (Ellis '85)
- September 16, 2021
---
Our deepest sympathies to the family at this time. She was a wonderful educator. Natalie Fong '01 Brittany Fong '07
By Charlotte Fong
- September 15, 2021
---
She was a great teacher, probably the best I ever had. As someone who could converse on a variety of topics, she was also an excellent listener. She made you feel as though what you had to say was important, but also pushed you to think more deeply. I will miss her.
By Laura Wenneker
- September 15, 2021
---
I was so saddened to hear of Mrs Callomon's passing. Even at 50 years old, I still cannot call her Judy. Why? Because she is a person I held in the highest regard. To this day, when someone asks me who I admired in my life growing up, my answer is always the same...Mrs. Callomon. She left a lasting impression on all of her students, not just because of the teacher she was, but because of the person she was. My deepest condolences to her family and friends.
By Kelly Brent Schoeneman '89
- September 15, 2021
---
I shall always treasure having been in your classes.
By Linda Lee Peters Pretty
- September 15, 2021
---
What a wonderful woman and classmate! Alas, physical limitations prevent my being there for her memorial.Isn't it great the she was the heart and soul of our wonderful Ellis?
By Sallie McKee Warden
- September 15, 2021
---
Hi Betsy - Heartfelt condolences to you on the passing of your terrific mother. She was an inspiration to me as well as a friend and colleague each and every time I returned to Ellis. She made an indelible mark on the minds and in the hearts of hundreds of Ellis girls. She will be missed and she will be remembered.
By Carol Ostrow
- September 15, 2021
---
Judy was the best teacher‼️Our three daughters learned more from Judy than any other single teacher. God bless her. Thank you Judy for your devotion to the education of young women. My deepest condolences to your family❣️
By Polly mullins
- September 15, 2021
---
Dear family and friends of Judy Callomon, Please accept my condolences on her passing. I was a student of hers at Ellis (class of 71) and will always remember her as a compassionately tough and brilliant teacher. She truly was a unique and astonishing person.
By Susan(Sandy) Hazlett
- September 15, 2021
---
So much of my Ellis growing up was spent at the Callomon household, not to mention all the actual Ellis school days with Mrs Callomon at the helm. Betsy I am so sorry for your loss of your wonderful, funny, warm, brilliant, capable and enduring mom. Thinking of you.
By Nancy Eligator
- September 15, 2021
---
As an Ellis School past parent and staff member, I remember Judy fondly and with A a great deal of respect and admiration. My deep sympathy to her family and friends. May her memory be for a. blessing.
By Susan (Cohen) Heller
- September 15, 2021
---
A life well lived. Mrs Calloman was one of the most supportive people during my time at Ellis and will be deeply missed. I was so sorry to hear about her passing, but know how loved she was by the Ellis community and beyond.
By Brooke Generett
- September 15, 2021
---