Brian Papale

October 2, 2021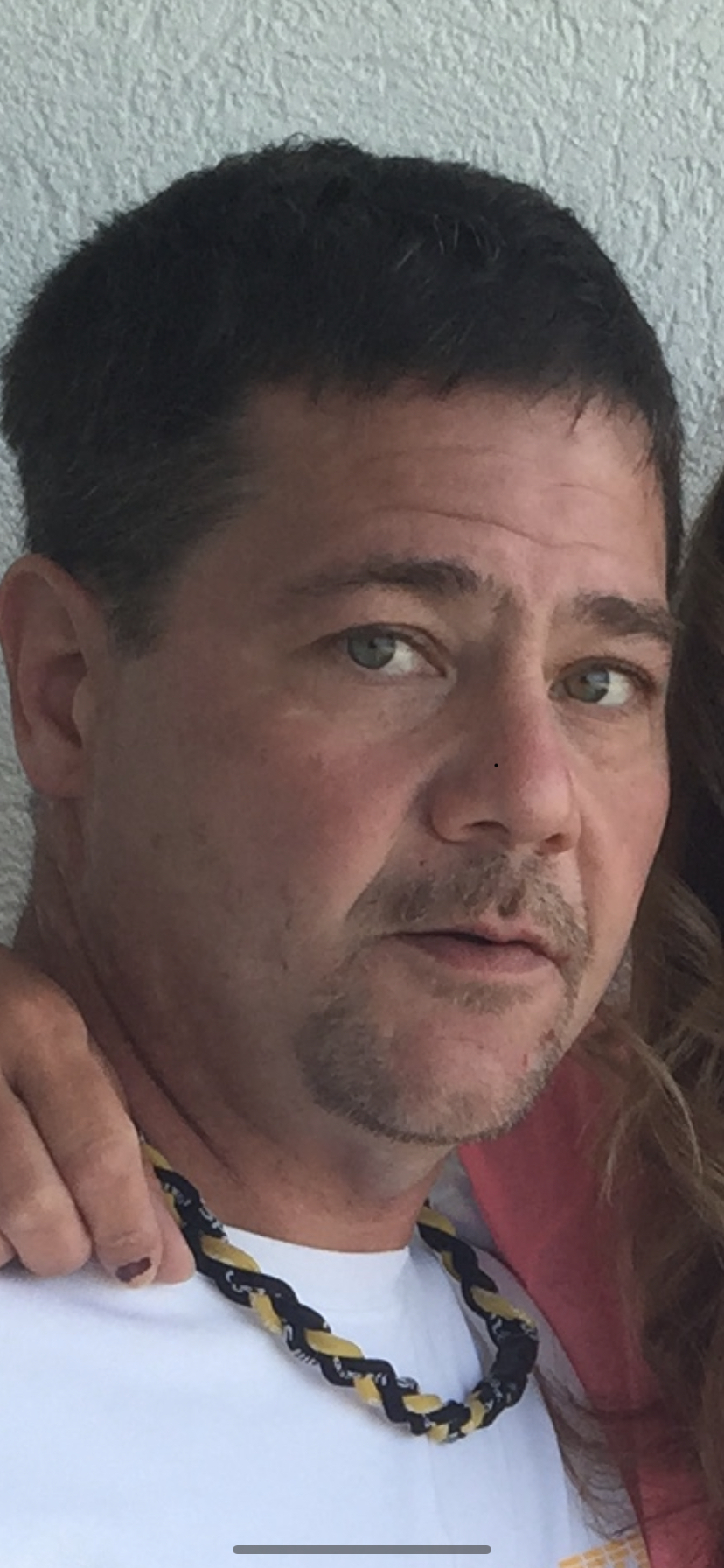 Brian Papale, 55, of Johnstown (formerly of Pittsburgh) passed away on Saturday, October 2, 2021 after complications from cancer.
Brian was an avid Pittsburgh sports fan and Grateful Deadhead who loved to make people laugh. He was happiest when sharing his passion and knowledge of sports or music. 
He is deeply missed, and forever loved, by his fiancée, Chrissy Oswalt, and his pride and joy, his sons, Jordan Papale and Noah Rodgers. He is also survived by his beloved mother and sister, Helen Papale and Renee Smith (Rob Spivak); late brother-in-law, Bryan Smith and his loving nieces, Sydney and Morgan Smith; his cherished Aunt Elenor and Uncle Marc Goldstein and cousins Lori, Drew (Lauren), Jacob, Elizabeth, Hannah, Maya and Jesse.
Private service and professional arrangements entrusted to Ralph Schugar Chapel, Inc., family owned and operated.
Condolences
Send Condolence
My deepest sympathies to my dear friend Renee and family. I will always remember Brian's wonderful sense of humor. So many good times. All my love. Jill
By Jill Quaglieri
- October 09, 2021
---
Helen and Renee I am so sorry to see this about Brians passing away.I still remember him as a sweet young boy next door and its hard for me to even think of him being an adult now.You are all in my prayers and God in His mercy give you rest during this painful time-love to all from the Tudis
By Mary Jean Tudi
- October 07, 2021
---
So very sorry to hear of Brian's passing! My sincere sympathy to his mom, Helen, his sister, Renée, and all of his friends and family!! So many great memories growing up together! He will truly be missed!
By Karen (Zielinski) Del Grosso
- October 06, 2021
---
Sincerest condolences
By Laura Ware
- October 06, 2021
---
I am so sorry for the loss of Brian. He was a great person. May his memory be a blessing and may he Rest In Peace. Pam Hoffman Spitz
By Pamela spitz
- October 05, 2021
---
My deepest sympathies go out to the entire family. Brian and I met at Minadeo & went through school together including Allderdice. I have fond memories walking home from grade school with him & Renee. He was such a nice guy & am saddened to hear of his passing. May his memory be a blessing to all whose lives he touched. May he rest in peace.
By Robin Fingeret-Zinger
- October 05, 2021
---
Good bye my friend. We had many laughs and great times at the Dice. I remember the last time I saw you at Napoli's a few years ago. Rest with God 🙏🙏🙏
By Keith Hilson
- October 05, 2021
---
My dearest Chrissy, I have no words to ease your pain and sadness. My heart felt condolences to you and Brian's family. May the lord shower you with strength and blessings to allow Brian's memories to always comfort you and your heart. ❤️
By Tina Barber-Young
- October 05, 2021
---
Renee and family, We are very sorry for your loss. We know there are no words we can say to ease your pain. Our sympathies to you now and in the days ahead as you live life as the new normal. Our condolences, Ann and Kenn
By Ann and Kenn Fetterman
- October 05, 2021
---