Heather Harris Stein

October 10, 2021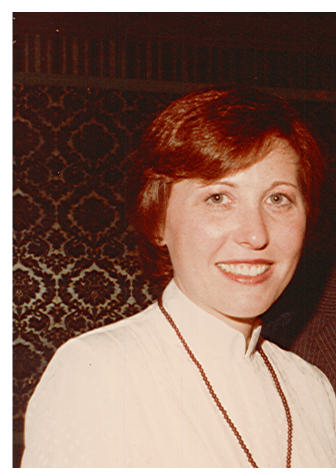 Visitation Information
October 12 2021 - 2:00 pm
Ralph Schugar Chapel Inc., 5509 Centre Avenue, (Shadyside) Pittsburgh 15232

Funeral Information
October 12 2021 - 3:00 pm
Ralph Schugar Chaepl, Inc., 5509 Centre Avenue (Shadyside) 15232


HEATHER HARRIS STEIN: Whose lifelong curiosity led her to a rewarding career in communications and a rich life filled with family, friends, and social advocacy, died on Sunday, October 10, 2021 (4 Heshvan 5782). 

Heather was born on March 13, 1945, in Pittsburgh, Pennsylvania to Aron Harris, an Austrian who had fled Vienna in 1937, and Sophia Markowitz, an American-born daughter of Romanian Immigrants. Aron and Sophie met in Pittsburgh, married, and settled in a house on Highview Street where they raised Heather and her older brother, Harold. 

Growing up in the Highland Park neighborhood Heather was active in the nearby B'nai Israel synagogue choir and attended Peabody High School. At the University of Pittsburgh Heather studied English/writing and worked her way up to be the Advertising Manager at the Pitt News, while also working part-time at her father's dry goods store upriver from Pittsburgh. 

After graduation Heather worked at Westinghouse's Astro-nuclear Laboratory, before being hired as the Editor of the Duquesne Light News, the electric utility's employee magazine. While at Duquesne Light Heather was the first woman allowed in Duquesne Light's coal mines and in electrical generators under repair. 

In 1968 Heather married her college sweetheart, Mel Stein. Two years later she left the workplace to give birth to Matthew, and to Paula four years after that. 

During this time Heather volunteered for Na'amat USA (formerly Pioneer Women)  where she was selected as an Israel Seminarist, Pittsburgh Council President, and member of the National Board. She also chaired the Jewish Federation of Pittsburgh's Women's Plea for Human Rights for Soviet Jewry. Heather also gave generously of her time and talents to the NCJW, Pittsburgh's chapter of the ZOA, Hillel Academy, and Congregation Poale Zedeck. 

Heather's first job back required adjusting to a completely different milieu-city government. As the lead writer for Mayor Richard S. Caliguiri's Task Force on Women in Renaissance II, Heather produced programs and public information materials, such as In Celebration of Women, a series of TV salutes to Pittsburgh Women broadcast during National Women's History Month. She also successfully launched the Real Women's Essay Competition for students in public and private schools throughout the City of Pittsburgh. 

In subsequent years Heather held communications positions at a wide breadth of organizations in various industries: a corporate design firm, South Hills Health System, Carnegie Mellon's School of Engineering, and University of Pittsburgh's School of Law. She also established her own communications and marketing consulting firm. 

All of this creative work earned Heather 5 Women in Communications Matrix Awards and a national Clarion Award for her writing and marketing materials. In 1995, she was selected by the YMCA of Greater Pittsburgh for its Leadership Award in Communications; the following year the Governor of the Commonwealth of Pennsylvania added her to the 1996 Honor Roll of  Women. 

Heather excelled at making lifelong friends through work and volunteering, as well as through helping neighbors on the block. She loved arranging get togethers, planning European trips based on Rick Steeves' recommendations, and celebrating holidays and friends simchas. 

Through it all Heather was devoted to her parents, brother, extended family, friends, and colleagues. She will be missed by her life partner of 53 years and "wind beneath her wings", Melvin Stein. She will be remembered by Mel's sister, Lila Horowitz, brother, Irwin Stein and his wife, Judith, and wonderful nieces and nephews. Heather is survived by her children Matthew Stein of New York City, and Paula and Josh Weisman of Efrat, Israel, as well as 4 awesome grandchildren, Adi, Aron, Eliana, and Maya Weisman. 

Heather and family wish to thank Heather's extraordinary doctors, treatment center staff, and nurses at Hillman's Cancer Center and Shadyside Hospital. 

Services were held at Ralph Schugar Chapel, Inc. on Tuesday. Interment in Poale Zedeck Memorial Park Cemetery. 

For a celebration of her well-lived life, please consider contributions in Heather's name to the Frick Environmental Center in Squirrel Hill, any of the philanthropies she supported, or your favorite charity. www.schugar.com  
Condolences
Send Condolence
Mel, Matthew, Paul and Josh - I am so very sorry about Heather. May her memory be a blessing to all of you and may you find comfort. I will always remember Heather fondly.
By Lisa Weisman
- October 13, 2021
---
May Heather\'s memory be a blessing. Heather meant so very much to Alex and the entire Greenberg family. The Book Club. The President\'s Club. And on and on. Sending condolences to you all.
By Orit Greenberg
- October 12, 2021
---
Hi Mel, Please accept my deepest condolences. My sister-in-law, Linda Montana (Mary Ann's sister) just called me after reading the news in the Post-Gazette. So sorry I cannot be there for you today as I am working here in Wheeling, WV. If there is anything I can do to lessen the pain or grieving please let me know. I know firsthand how close you and Heather were and I know that you will miss her deeply. Please know that it will take time, lots and lots of time, but the pain will lessen eventually. However, all of the wonderful memories you two have created will last forever. Take care my friend. You are in my thoughts and prayers.
By Chuck Dotchin
- October 12, 2021
---