Raye Coffey

October 12, 2021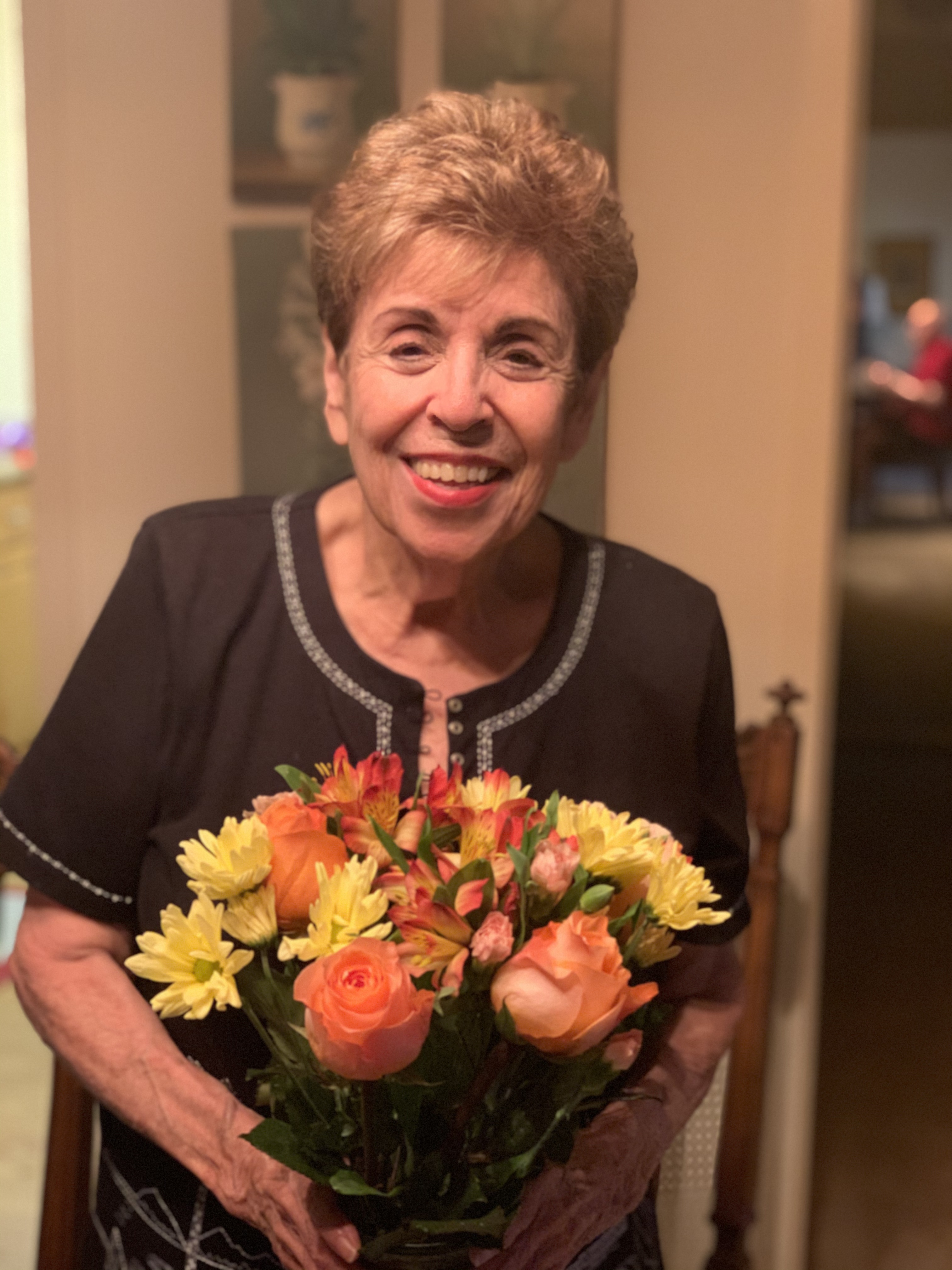 Visitation Information
October 14 2021 - 11:00 am
Ralph Schugar Chapel, Inc, 5509 Centre Avenue, (Shadyside) Pittsburgh, 15232

Funeral Information
October 14 2021 - 12:00 pm
Ralph Schugar Chapel, Inc, 5509 Centre Avenue, (Shadyside) Pittsburgh, 15232


RAYE COFFEY: A life well lived and beloved is what Raye Coffey achieved before passing away in the presence of her children at UPMC Magee-Women's Hospital on October 12, 2021. She would so often hear "Where do I know you from?" Was it her resemblance to Elizabeth Taylor? Her time as a volunteer at Forbes Hospital? More than likely, it was as the food demonstrator for 24 years at McGinnis Sisters in Monroeville. For decades, she prepared kielbasa, pasta, kugel, cheese spreads and every manner of specialty food for her legions of devoted customers, many of whom became long-time friends. She was truly in her element at home and at work combining her two passions: kibbitzing and cooking. She was equally fantastic in both. She is survived by her devoted husband of 65 glorious years, Harry, her children Ivy, Mark (Mindy) and Hal (Erica), her four grandchildren, Oliver, Carlin, Zachary and Eli, and her two granddogs, Stella and Turbo. Raye was born and raised in South Oakland to the late Ike and Dorothy Friedken. She is survived by her sister Shirley (late husband Byron), the late Ronald (Flossie) Friedken and late sister Selma (Max) Stein. She graduated from Schenley High School. Services at Ralph Schugar Chapel, Inc., 5509 Centre Avenue, Shadyside on Thursday at 12 Noon. Visitation one hour prior to service, (11AM - 12 Noon). Interment Beth Shalom Cemetery. The family will be holding shiva at the residence of Hal and Erica Coffey from 4-7 pm on October 14. The family asks that masks be worn inside the home. Contributions may be made in her blessed memory to Rodef Shalom Congregation or the JFCS Squirrel Hill Food Pantry. www.schugar.com

Condolences
Send Condolence
I just read about Roe What a wonderful and Funny woman Lots of good memories from the Maj Table Stanton Heights. She was a Fantastic Person My Deepest Sympathy Betty and Stan Elias
By Betty and Stanton Elias
- October 16, 2021
---
Ivy, Mark and Hal, I just heard that your mom passed away. I am so sorry for your loss. My deepest condolences to you and your family!I
By Sherry Miller
- October 14, 2021
---
Ivy I'm So sorry to hear about your Mom Sending you my deepest sympathy to you & your family
By Marcie Perilstein
- October 14, 2021
---
We are so very sorry for your loss. Your family is in our thoughts and prayers. We think the world of the Coffey family and pray you will find some peace at this difficult time.
By Paul & Diane DiGregory & family
- October 13, 2021
---
To the Coffey family: I ll miss my dear friend Raye. I'll do all I can for her beloved Harry.
By Dennis Gowarty
- October 13, 2021
---
I am so saddened about the loss of my mommy… I will miss all of our talks laughs, vacations and stories… You were always an optimist and, funny… Everyone loved you mom….You will be missed by everyone who knew you… The library will miss you most with all of your readings and love of books…. Your children and, grandchildren love you sooo much… I will miss you and love you so…. Don't worry we will take care of daddy. Rip mom……love ivy..8
By Ivy Coffey
- October 13, 2021
---
I want to express my sympathy to the family of Raye Coffey. I knew her for many years and talked to her when I shopped for groceries at McGinnis Sisters in Monroeville. I saw her on WQED when she conducted cooking shows. She was a real maven! Recently, I talked to Hal on Yom Kippur at the Rodef Shalom.
By Richard M. Gordon
- October 13, 2021
---
Words cannot describe how much she will be missed. She was very much part of our everyday lives. Karen and Mark
By Karen and Mark
- October 12, 2021
---
Our thoughts are with you. Your mother was a lovely person, I always enjoyed her love of life and she always had a smile which was beautiful.
By Annette and Chick Felser
- October 12, 2021
---