Dorothy "Dotty" Weisberg

November 30, 2021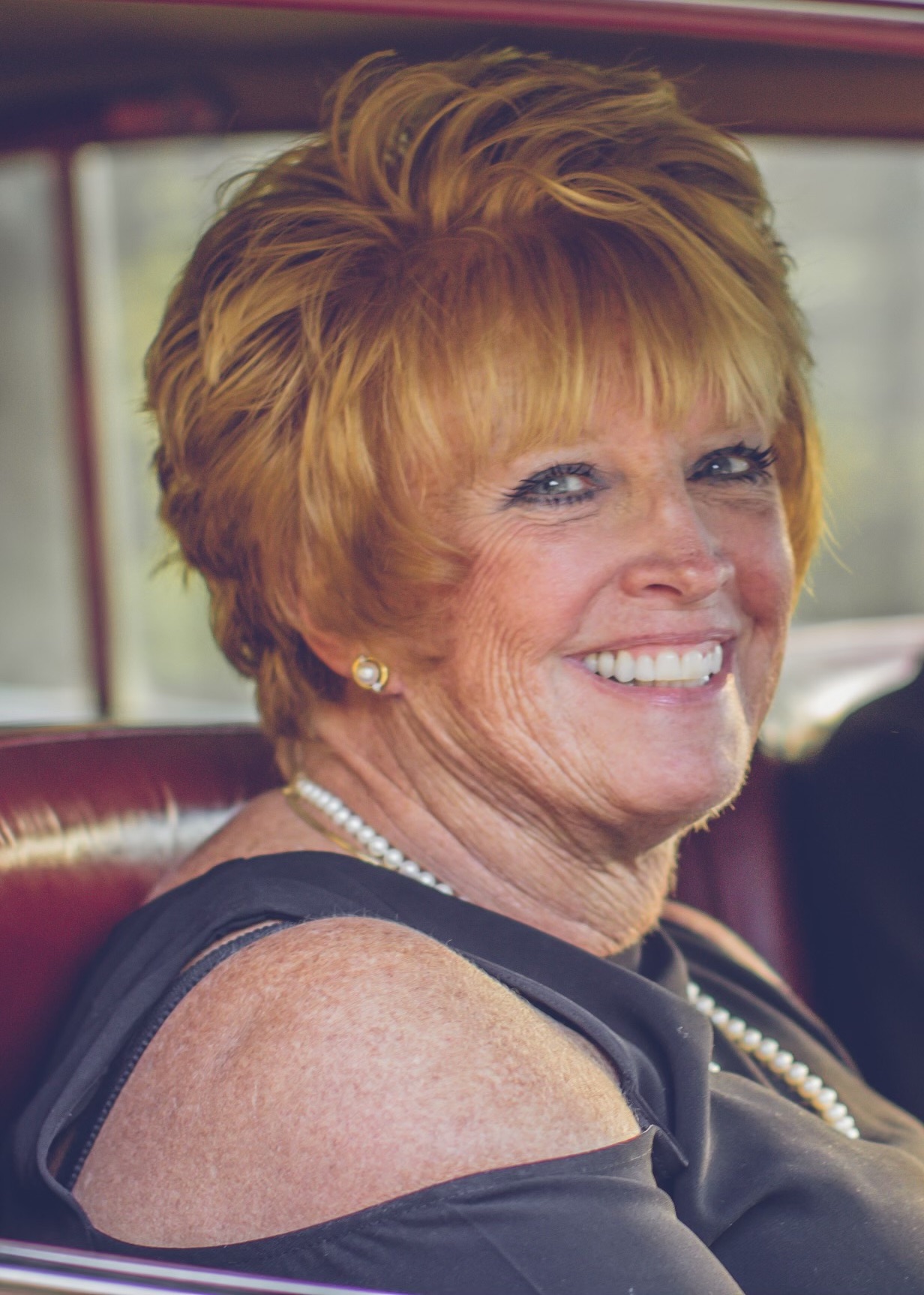 DOROTHY "DOTTY" WEISBERG: On Tuesday, November 30, 2021. Beloved wife of Dr. Edward "Fast Eddie" Weisberg. Beloved mother of Hannah Jo Weisberg and Molly Weisberg. Sister of Carolyn (Al) Reynolds. Dotty was a loving grandmother. Aunt of Lauren Reynolds and Taylor McAuley. Dotty was the perfect combination of Princess Diana, Bette Midler, and Glinda the Good Witch. Best described as "unconditional love personified." Nurse by trade, but her true purpose in life was to be a mother. Dotty was married to the love of her life for 38 years and he'll continue to adore her for the rest of his life. She raised two beautiful biological children, and was a second mother to numerous others. She served as President of Hadassah, was extremely active in the Jewish community, and giant supporter of the arts. The definition of class and grace, she always led by example and lied only about her age. The world is a little darker without her in it, but she will live on in the hearts of the countless people who loved her. Her memory is already a blessing. Services and Interment Private. Contributions may be made to Hadassah, www.hadassah.org/donate or M&D Playhouse, 78 Grove Street, #341, North Conway, NH 03860. Arrangements entrusted to Ralph Schugar Chapel, Inc., family owned and operated. www.schugar.com

Condolences
Send Condolence
Our condolences to the entire Power and Weisberg families. Ed, Molly, Geoff and Waverly, Becky and Doug and family, Carolyn and Al and family, Sam and Tammy and family, Hannah and Jean. Losing someone is very difficult but even harder during the holidays. Our thoughts and prayers are with you!
By The Davis Family
- December 16, 2021
---
Dearest Becky, My condolences to you and your family for the loss of Dorothy. Growing up, I remember hanging out at your house . Those were happy times. I pray that the lord keeps you and your family in his hands. I love you bestie!
By Lisa Bielicki
- December 14, 2021
---
Hannah,Molly,Eddie and family, Our deepest sympathy for your loss. It is truly heart breaking to know Dotty is not with us any more. She was a wonderful, wife, mother and so excited to be a grandmother and an amazing friend.
By Bryan and Michelle Day
- December 10, 2021
---
Dotty played a huge part in my life. I became roommates with her daughter, Hannah-Jo, Hanj, in college and ended up adoring Dotty and Fast Eddie instantly. Dotty was such a ray of sunshine. I hear her words of wisdom still to this day in my head. I am so fortunate to have been able to experience her amazing presence for those formative years of my life! My deepest condolences to the whole family. I am here for constant love and support.
By Jasmine
- December 09, 2021
---
My sincerest and deepest sympathy to the entire Weisberg family. Nothing I can say will ease the pain, but my love, thoughts and prayers are with you all.
By Toby Scherer
- December 08, 2021
---
Becky, The DERRICO Family send you love and GODs light during this time May you and your entire family comfort each other and be comforted by GODs love for you! Losing a sibling is not easy! P.s. you looked so much like your sister she was beautiful. —DEON DERRICO
By DEON DERRICO
- December 08, 2021
---
Oh Becky, I am so very sorry to learn of your sisters passing. I know how difficult it can be around the holidays to lose someone you love especially if it's someone we didn't have the best relationship with. Just remember our Lord has he safely in His arms. Please know that my thoughts and prayers are with you and your family at this very difficult time!
By Sue Balfe
- December 07, 2021
---
Dear Becky, I am so sorry for the passing of your sister Dotty. I never met her but she seems to have been a spectacular person! My condolences to you and Doug and your children and grandchildren-Dotty's nieces and nephews and to yours and Dotty's wonderful brother Sam! And my condolences to your stepmother Jean. Love, Diana
By Diana
- December 07, 2021
---
Dr. Weisberg and family. I am so sorry for your loss, Your wife and friend sat next to me at our Broadway seasons in Pgh. She was the nicest person and we had a lot of wonderful conversations! I didn't find out her last name until just before the pandemic shut us down. I know she will be missed.
By Marie Weir
- December 07, 2021
---
Phil Somers had taken Stuart down to WVU for an orientation. He called me during the day and told me he had met a woman and her daughter who were from Monroeville and were Jewish! That was the beginning of our friendship with Dottie, Ed, Molly and Hannah. I value our friendship and will remember her as a devoted wife and mother. She was most supportive of her daughters and had a wonderful life with Ed. My thoughts and prayers are with all her family and hoping she is at peace.
By Suzie Somers
- December 06, 2021
---
I am so sorry Jean Power on the passing of your stepdaughter Dotty. You always spoke so highly of Dotty. Much love to the whole family! Louise and Joe
By Louise MacDonald
- December 06, 2021
---
Our hearts go out to all of you in your loss of Dotty. She was a wonderful person - so beautiful inside and out!! You are all in our thoughts and prayers.
By Ken, Joanne and Emily Krejci
- December 06, 2021
---
It was such a shock to hear of Dorothy's passing. She was 9 years older then me. Because of situations Dorothy took on the role and responsibility of a Mother to me. As I grew we became best friends and were extremely close. As life went on we drifted apart unfortunately. But I always loved her! Life is too short. Forgive the people in your life that you may hold grudges with. Dotty's short time here with us on earth should be an eye opener to many. Much love and prayers for Ed and Molly and family. I love you Dorothy! Love your sister Becky, Husband Doug and family.
By Becky Power Good
- December 06, 2021
---
So sorry for your loss. We are praying for all of you. May God Bless you all...Prayers And Love
By Uncle Bill and Kathie
- December 06, 2021
---
I am so sorry to Becky.... and Molly, and the rest of the family... ❤
By Jessica Power
- December 05, 2021
---
Our deepest sympathy for your family. Sending prayers for peace and comfort.
By Eric and Jennifer Peterson
- December 05, 2021
---
I worked with Dotty at Hadassah. Never without a smile on her face. May her memory be for a blessing.
By Carol Beth Yoffee
- December 05, 2021
---
Lots of prayers going up for you Carolyn and Becky. I will miss chatting and texting with my beloved Sister Dotty. That's right I have 3 Sisters
By Sam Vernacchio
- December 05, 2021
---
Our deepest condolences to the entire family. We met Dotty when our oldests were in preschool and became fast friends for 34 years. So many wonderful memories. Sending love and you are all in our thoughts at this sad time. May her memory soon bring you comfort.
By Lynn and Patrick Gurrentz
- December 05, 2021
---
You have our deepest sympathy and prayers. We will always remember our special year together. Her memory will stay forecee.SAW
By Jan & Don Moll
- December 05, 2021
---
I never met Dotty, but could tell she was Ana amazing mother for raising such a wonderful and kind daughter in Hannah. My thoughts and prayers are with the entire family. Sending so much love and light to all of you. "Even when the dark comes crashing through, when you need a friend to carry you, when you're broken on the ground, you will be found. -Dear Evan Hansen
By Rachel Armitstead
- December 05, 2021
---
Just the most beautiful person inside and out. Supportive, smart and a great mother and wife. My heartfelt prayers to her family, friends and the Jewish Community. It will be a sadder place without Dotty.
By Nancy Mimless
- December 05, 2021
---
Dot You will be a part of me forever. We shared so much together in your short lifetime. You were a wonderful mother and devoted wife and a beloved friend. I cannot believe that you are gone and it was so quick. My last words to you were I love you. I always will ….. 💔 Forever Luanne
By luanne welsh
- December 04, 2021
---
Our deepest sympathies to the Weisberg family. Zandra and Arthur Goldberg
By Zandra Goldberg
- December 04, 2021
---