Jack Leon Paradise

December 20, 2021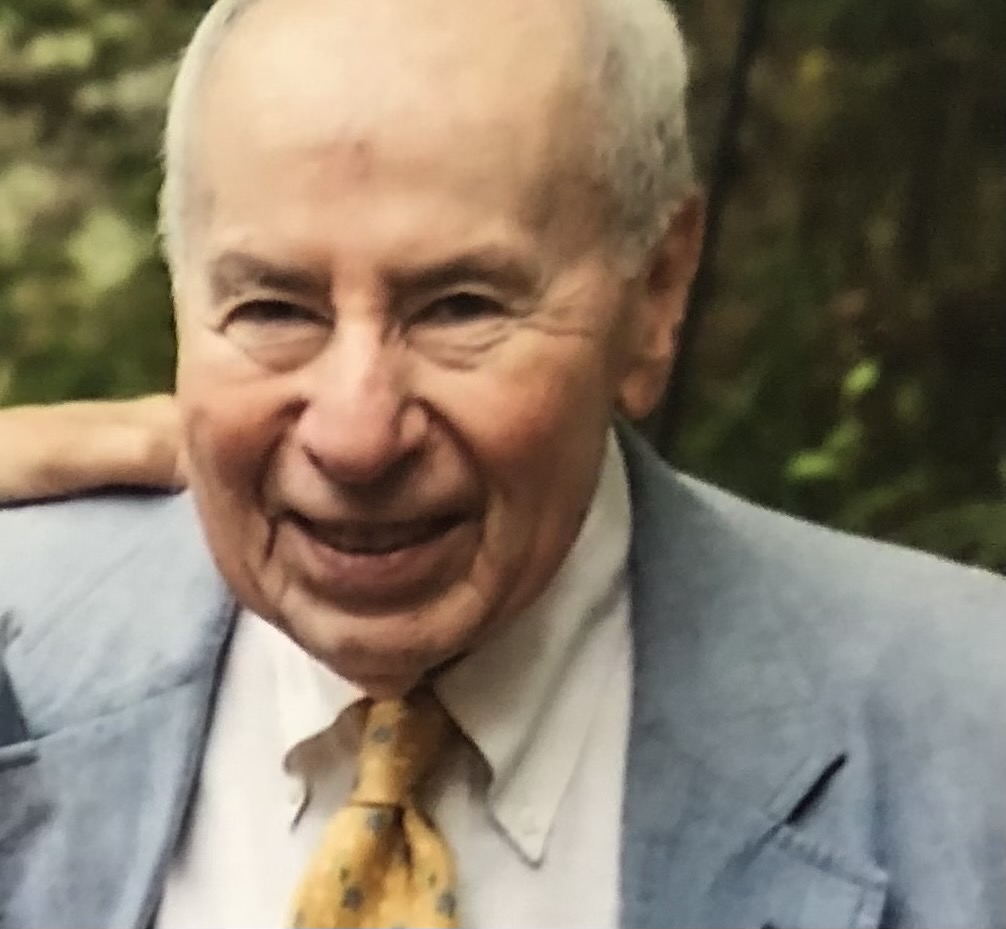 JACK LEON PARADISE: 96, loving and devoted father, grandfather, great-grandfather, brother, and pediatrician, died peacefully at his home in Belmont, MA, on December 20, 2021, surrounded by his family.
Paradise was born in Butler, PA, in 1925, to Bella (Goodman) and Samuel Paradise. At the age of 16, he entered Washington & Jefferson College, not far from home. Two years later, he entered Johns Hopkins University School of Medicine, and, after graduating at age 21, Paradise began the pediatric practice and clinical research that he continued almost to the end of his life. In May of this year, at the age of 95, he co-authored a paper published in The New England Journal of Medicine with a research team led by one of the many physician-researchers he mentored over the course of his storied career.
In the early 1950s, Paradise, along with several other physicians, opened a coal miners' clinic in a small industrial town in southeastern Ohio, on the Ohio River. The Bellaire Clinic was part of a system of clinics set up across the Appalachian coal fields, where miners and their families, after decades of underfunded, fragmentary, and inadequate medical care, had access to free, comprehensive health care paid for by the mineworkers' union. In 1967, the clinic applied for and received a federal grant to establish the first non-urban Neighborhood Health Center in the nation, providing health care and related services to low-income families.
In 1970, Paradise joined the faculty of the University of Pittsburgh Medical School as a professor of pediatrics and the medical director of the Ambulatory Care Center at Children's Hospital of Pittsburgh.There, for 35 years until his retirement in 2005, he conducted clinical research focused on determining the appropriate indications for tonsillectomy and adenoidectomy in children – surgeries that at the time were exceedingly prevalent but lacking an evidence base. His landmark research helped to promote the use of strict criteria for tonsillectomy and adenoidectomy and changed the trajectory of treatment for children worldwide. The nearly 80 percent drop in pediatric tonsillectomies in the United States between 1971 and 1996 has been largely attributed to Paradise's work.
Paradise was also a renowned expert in the study of otitis media, or middle ear infections, the most frequently occurring disease of childhood. His large-scale research studies, which were marked by clarity and elegance of design, demonstrated that the widely held fear that persistent ear infections in young children caused later speech, language, cognitive, or psychosocial impairments was unfounded. In a body of research conducted over a period of decades, Paradise showed that, for children up to 3 years old, ear disease does not cause any developmental problems, and thatdelay in the insertion of tympanostomy tubes into children's ears has no effect on their performance on language and speech tests. In subsequent studies, Paradise expanded this research to groups of older children, with similar findings.
Paradise was a researcher at heart even from the earliest days of his medical career. As a post-doctoral trainee, he conducted an innovative study that served to effectively discredit the then-prevailing notion that infantile colic was a reflection in the baby of the mother's tension, hostility toward her baby, or rejection of her maternal role. Results of that widely cited study have helped to spare countless mothers unnecessary guilt and anxiety. Overall, Paradise's body of work shed light on broad areas of primary care for children that had previously been clouded by uncertainty and controversy and characterized by conflicting and often divergent practices. His research materially influenced pediatric primary care in ways that led to important improvements in health care for children.
In 1994, Paradise was awarded the Research Award of the Ambulatory Pediatric Association. In 1999, he was named Pennsylvania Pediatrician of the Year. The award recognized him for many attributes and contributions, in particular, for epitomizing the role of clinician-teacher, for the combination of his seriousness and the wonderful twinkle in his eye, and for teaching his colleagues how to question receivedwisdom and to probe for new answers to old problems. In 2000,
Children's Hospital of Pittsburgh established the Jack L. Paradise, MD Endowed Chair in Pediatric Research.
Paradise was a committed social activist since his medical school days. He was especially active in Physicians for Social Responsibility and International Physicians for the Prevention of Nuclear War, which was awarded the Nobel Peace Prize in 1985. Paradise's engagement in world affairs and humanitarian concerns lasted throughout his life.
Above all, Paradise was known for his kindness, decency, sense of humor, loud plaids, late-night work, indefatigable rewriting, friendship, compassion, and big heart. In the last few months of his life, colleagues from Pittsburgh, many of whom remained treasured friends, visited him in Belmont, MA, to spend time, reminisce, and laugh with their friend one last time. As profound a source of meaning and purpose as his work was to him, his family was his greatest joy. No need of theirs was too small for his attention, and his close relationships with them delighted and sustained him.
Paradise had four children from his first marriage, Jan (deceased) (Gary Fleisher), Daniel (deceased), Julia (Emanuel Thorne), and Emily (Arn Franzen). He was a devoted and loving husband to his late wife, Mary Paradise. He is survived by his sister, Judith Hirst; six grandchildren, Daniel, Madeline and Carl Fleisher, Miriam and Daniel Thorne and Elias Franzen; seven great-grandchildren, Isaac, Gabriel and Noah Fleisher, Jane and Henry McKenzie and Charlotte and Bennet Fleisher and his longtime companion, Marjie Cahn.
A Private Interment took place at West View Cemetery of Rodef Shalom Congregation in Pittsburgh, PA. A Memorial Service is planned for a later date. In lieu of flowers, the family encourages donations to Children's Hospital of Pittsburgh, Physicians for Social Responsibility, and the Western Pennsylvania Conservancy.
Condolences
Send Condolence
So sorry to hear of Jack's passing. What a great man! I did not realize he started school at such a young age and was so brilliant. I knew he was smart but wow! Now he and mom, Ruth Bachman , Can talk ears again. Our hearts hour with you at this time. Hope you find the new year healthy and happy.
By Anne Tabor and family
- December 25, 2021
---