Lillian Mea Weingarten Mehr

January 11, 2022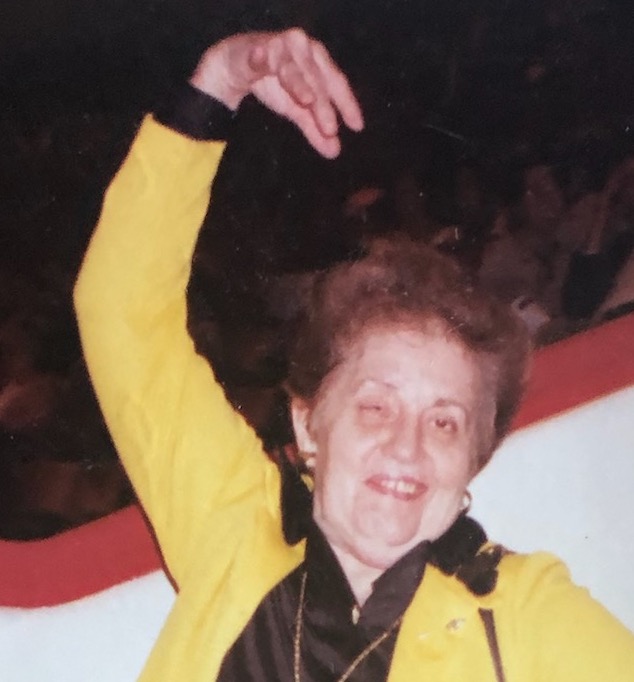 Funeral Information
January 14 2022 - 2:00 pm
Temple Beth Israel Cemetery, Mercer Avenue, Hermitage, PA 16148


LILLIAN MEA WEINGARTEN MEHR: Passed peacefully in bed this past Tuesday January 11 (9 Shevat). Beloved wife, mother, teacher, and aunt, she is survived and remembered by her two sons, Michael and Jeffrey, nephew Marc and nieces Fern and Hope, sister-in-law Arlene Weingarten, and many loving family and friends. She played the violin since she was a child living on Russell Street, Sharon PA. Music was always a close part of her life, and she made sure her sons started piano at an early age and were encouraged to continue on other instruments of their choice (Michael on tuba, Jeffrey on everything else). Always a team with husband Harold (Hal), of Greenville PA, they raised goats together, ran a creamery in Conneaut Lake, and went on to found Mehr Metals in Jamestown, PA, later moving to Greenville to raise their sons. She was a dietitian for National Harvester, a substitute teacher in Reynolds and Greenville public schools, a Band Parent at Greenville High School, an administrative aide for the University of Pittsburgh, and worked in youth education and support staff for Pittsburgh Symphony Orchestra. She was also a violinist for the Butler Symphony, Youngstown Symphony, and Assistant Concertmaster for the Greenville Symphony. At her recent 90th birthday celebration, she donated her own violin to the Pittsburgh Youth Symphony to encourage new talent who might not be able to afford a decent instrument. She was a member of Congregation Beth Israel, Sharon PA, and a kindergarten teacher in religious school, having brought her sons there from kindergarten through confirmation grade 10. At her last birthday she was delighted to receive a deed from Michael for a small patch of land on Mars. She often joked that she would swing by to inspect it "on her way to the hereafter." Graveside Service and Interment will be held on Friday at 2 PM at Temple Beth Israel Cemetery, Hermitage, PA. Arrangements entrusted to Ralph Schugar Chapel, Inc., family owned and operated. www.schugar.com 

Condolences
Send Condolence
Lilian was the sweetest, most positive person I ever met. She never had a bad thing to say about anyone, and was the greatest conversationalist. I'm so blessed to have been able to get to know her over the last two years, and call her a friend. I will miss her. Gretchen
By Gretchen McKay
- January 13, 2022
---
Mrs. Mehr was so full of life and spirit and she will be dearly missed on this earth. My sincere condolences to you Mike and to your family.
By Nick Batko
- January 13, 2022
---
My deepest sympathy goes out to the family and close friends of Lyll. She always made me feel welcomed to her home while growing up as a kid, and would look to see if I might be in the audience as I often attended the Greenville Symphony concerts.
By Gregory Gregory
- January 13, 2022
---
I have been asked about the family's wishes for donations of condolence. Please don't send flowers or gifts. Any classical music related entity, such as the Pittsburgh or Greenville Symphony, or Pittsburgh Youth Symphony (see above), would appreciate a donation in her memory. She was a lifetime member of Hadassah (hadassah.org), and they would as well, as would the JNF (Jewish National Fund). In fact, since Monday is the Jewish Holiday of Tu BiShevat (also called the New Year of the Trees), it would be a lovely gesture to plant a tree in Israel in her memory at their website (https://usa.jnf.org/jnf-tree-planting-center/).
By Michael L Mehr
- January 12, 2022
---
Rest In Peace, Lilian - a wonderful and creative woman who raised a bright and kind family. May her memory be a blessing to all who knew her.
By Bard Williams
- January 12, 2022
---