Carol Ellen Singer

February 5, 2022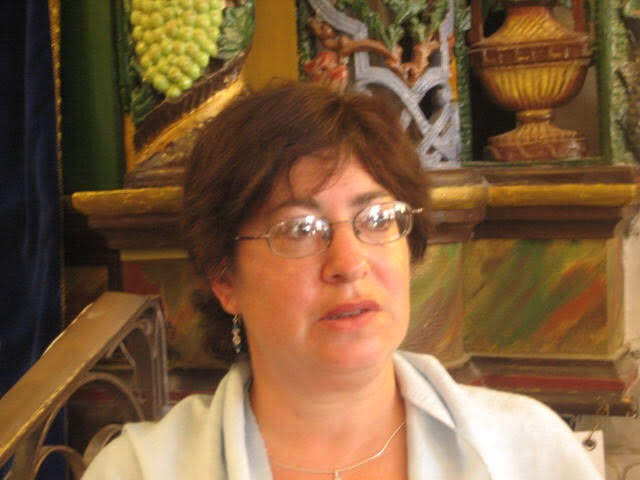 Funeral Information
February 8 2022 - 11:00 am
Temple David Congregation, 4415 Northern Pike, Monroeville, PA 15146


CAROL ELLEN SINGER: Passed away on February 5, 2022, at the age of 60, due to Interstitial Pulmonary Fibrosis, which she fought mightily to the end. She was the beloved daughter of Barbara Felser Singer and the late Sidney Singer; beloved sister of Susan Singer, Linda Singer, Debra Pickholtz (Jeffrey), Nancy Axler (Marc) and the late Mark Singer; and cherished aunt of Emily Pickholtz, Joseph Axler, and Stephanie Axler. Carol was raised and spent most of her life in Monroeville PA, graduating from Gateway Senior High School and Lake Erie College in Geneva, OH. Carol worked at UPMC Western Behavioral Health at McKeesport prior to her illness, and she devotedly advocated for those suffering from mental health and drug-related issues. She also had a passion for helping homeless veterans. The strength Carol showed in overcoming life struggles was an inspiration to all who knew her. Carol had a big heart and deeply cared for her family and numerous friends in PA and OH. She loved playing cards, crafting, and rooting for her Pittsburgh sports teams. Services at Temple David, 4415 Northern Pike, Monroeville on Tuesday, February 8 at 11 AM. NO Prior Visitation. Interment Private. Masks must be worn at Temple David. In lieu of flowers, contributions may be made to The UPMC Simmons Center for Interstitial Lung Disease, 3459 Fifth Avenue, NW 628, Pittsburgh, PA 15213 or Temple David, 4415 Northern Pike, Monroeville, PA 15146. Arrangements entrusted to Ralph Schugar Chapel, Inc., family owned and operated. www.schugar.com



Condolences
Send Condolence
Dear Debbie, please accept my sincere sympathies upon learning of the passing of your dear Carol. She was so young, and I know from your holiday greeting you were able to spend quality time with her. Such a blessing. Her love for you and your family will always lift you up. God Bless.
By Gail Williams
- February 11, 2022
---
Dear Barbara & Sydney Singer Family and sisters, I was so sorry to hear tonight of Carol's passing. Living in Israel, I am sorry that I didn't hear or read of her death until now. Please accept my sincere sympathy for the loss of Carol. A woderful, special friend to many, Carol was an Eshet How, in Hebrew, a very honoured , and honourable lady. May her memory be for a blessing to all that knew and loved her. Sincere condolences, Jackiesue Lenchner Singer, Jerusalem, Israel
By Jackiesue Singer
- February 10, 2022
---
Most saddened to hear of Carol's untimely passing. She was very sweet and I remember her well from a much younger time of life. I pray her soul is comforted by the warmth of Hashem and that the entire Singer family receives strength and reassurance from Hakodesh Baruchu above.
By Richard D. Ruttenberg
- February 10, 2022
---
Linda, Sending you and your family my deepest sympathy. So sorry for your tremendous loss. May support from family and friends and all of the memories you shared w/ Carol be a blessing and help you during this sad and difficult time.
By Lori Halpern
- February 09, 2022
---
Sending love to you all at this sad time. Sisters make life beautiful!
By Gayle Holtman
- February 09, 2022
---
My deepest sympathies for the loss of our Carol. She was my first friend when we were in the seventh grade, and in ninth grade we played sisters Jane and Aggie Fox in a play called, " A Ghost for Rent. I loved her like a sister then, now and forever. Rest in peace, my sister, until we meet again. ❤
By Sharon Whitt
- February 08, 2022
---
Sorry for your loss. My condolences for your family.
By Beth Ann (Rofey) McCalla
- February 08, 2022
---
Carol was my very first sponsor in 1994. She literally saved my life. I wouldn't be sober today or the woman that I am without her. I loved her deeply and will miss her terribly. Your family will be in my prayers!
By Alice Smith
- February 07, 2022
---
We were so sorry to hear of Carol's passing. May her memory be as a Blessing.
By Robin & Eric Sacks
- February 07, 2022
---
Carol was a great friend and fellow card player. I will miss her. I\'m very sorry for our loss.
By Ruth LeJeune
- February 07, 2022
---
I am very sorry for your loss. I am praying for all of the family and friends of Carol. I am sending hugs and prayers. donna
By donna prack fortenberry
- February 07, 2022
---
I am so sorry to hear that Carol has passed on to haOlam haba, the world to come. May God comfort you among the mourners of Zion, and may you know no more sadness. I remember playing with Carol as a child on our visits to you, so many years ago. Please accept my condolences. I wish I was there for you too.
By Mollie Sacks
- February 07, 2022
---
I am so sorry for your loss,sending my deepest Sympathy and thinking of you .
By Penny Yegelwel
- February 07, 2022
---