Stanley J. Spear

February 13, 2022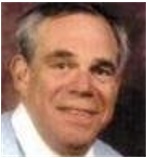 Visitation Information
February 18 2022 - 11:30 am
Rodef Shalom Congregation, 4905 Fifth Avenue (at Morewood), Pittsburgh, PA 15213

Funeral Information
February 18 2022 - 12:00 pm
Rodef Shalom Congregation, 4905 Fifth Avenue (at Morewood), Pittsburgh, PA 15213


STANLEY J. SPEAR: Stan Spear will be remembered for his love of family, treasured friendships, and dedication to service. Always in gentlemanly attire, Stan was warm and kind, lived in awe of everyday moments, and never missed a beat with his perfectly timed witticisms, puns, and "dad jokes," delivered with the widest smile. An active leader in the community, Stan was elected President and Board Member of Brotherhood at Rodef Shalom and was Head Usher at the High Holidays. Part of his enduring legacy is as Underwriter and Co-organizer of the annual East Winds Symphonic Band concert — benefitting the Squirrel Hill food bank and featuring a toe-tapping repertoire of familiar songs that also reminded Stan of music he enjoyed with his father. A descendant of the Frank and Anathan families, Stan continued his ancestors' legacy of deep commitment to philanthropy and service. He was Membership Chair of Concordia Club and President of Pittsburgh East Rotary Club, where he founded the successful, family-friendly annual pancake breakfast and auction. He regularly delivered food to those in need, served at shelters, and volunteered at Shadyside Hospital. A highly respected real estate agent, Stan's sensitive intuition, ability to connect to the heart of a matter, and love of Pittsburgh allowed him to match people with their ideal homes. Stan put family first and had uniquely strong friendships. He wouldn't miss a phone call from his children, the chance to carve pumpkins with his grandchildren, or breakfast with "the guys." Stan is survived by his children, Heidi and Scott (Christy) Spear; grandchildren, Elijah, Eve, and Ethan Spear; sisters, Carol Williams and Dale Garson (Jeff Garson), and beloved nieces and nephews across the country. Stan was predeceased by his parents Stanley Rosenbaum, Frances Anathan Spear, and Joel Spear, Jr., and brother, Robert Rosenbaum. Services at Rodef Shalom Temple, 4905 Fifth Avenue, (at Morewood) on Friday at 12 Noon. Visitation at temple, one half hour prior to service (11:30 am - 12 Noon). Masks are required at temple. Interment West View Cemetery of Rodef Shalom Congregation. Service will be live-streamed from temple. In lieu of flowers, donations can be made to Rodef Shalom or to a local food bank. Arrangements entrusted to Ralph Schugar Chapel Inc., family owned and operated. www.schugar.com
Condolences
Send Condolence
Stan was always a joy to see in the office. His positive outlook and enthusiasm for Real Estate was inspiring and commendable! He will be missed within our CB family!
By Elizabeth Kofmehl
- February 18, 2022
---
Our heartfelt sympathy to the family and many friends whose lives Stanley has touched. He was a warm and loving friend and neighbor.
By Sally and lanny seed
- February 17, 2022
---
I want to express my sympathy to the family of Stanley Spear who I have known since we were teenagers growing up in Squirrel Hill. We always had good conversations at the Rodef Shalom Temple and at the Shadyside Market District Giant Eagle. His dedication to the Temple and to the Community are greatly appreciated.
By Richard M. Gordon
- February 17, 2022
---
My sympathies to his family and many friends. May his memory be a blessing to all who knew him.
By Tim Litman
- February 17, 2022
---