Thomas E. Morton

February 26, 1937 - February 25, 2022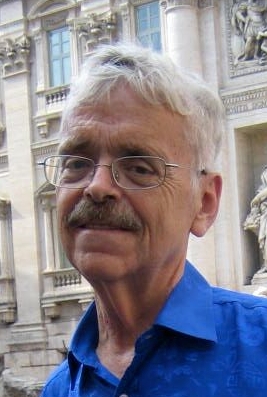 Visitation Information
February 28 2022 - 12:00 pm
Temple Sinai, 5505 Forbes Avenue, (Squirrel Hill) Pittsburgh, 15217

Funeral Information
February 28 2022 - 1:00 pm
Temple Sinai, 5505 Forbes Avenue, (Squirrel Hill) Pittsburgh, 15217


THOMAS E. MORTON: On Friday, February 25, 2022. Beloved husband of Marcia S. Morton. Beloved father of Anne Forrest (Steven Bend) and Susan Good (Duane Good); step-father of Daniel Swanson (Karen Swanson), Andrew Swanson (Robert Nowlan) and Eric Swanson (Lori Swanson). Brother of the late Dale Morton, Julia Johnson, the late Dean Morton and the late Joe Morton. Grandfather of Lee Forrest, Kristin (Swanson) Taber (Kirk Taber), Timothy Swanson, Paxton Fijolek, and Maxwell Fijolek. Also survived by his former spouse Sara Morton, good friend Joe Johnston, and many nieces and nephews. Thomas completed his undergraduate degree at CalTech and his PhD at the University of Chicago. He taught at Carnegie Mellon University from 1969-1997. In addition to mentoring PhD students, Thomas was the author of several books and numerous articles in his field of Operations Management, some of which are still used in universities around the world today. Tom founded the PLEA Compeer Life Friends program, a socialization center for persons recovering from mental illness. Thomas was active at Temple Sinai Brotherhood, where he ran the raffle for many years. He was also involved in Alcoholics Anonymous for 40 years. Services at Temple Sinai, 5505 Forbes Avenue, Squirrel Hill, on Monday, February 28 at 1 PM. Visitation one hour prior to services (12 Noon - 1 PM). Proof of vaccination is required at Temple. Interment  Homewood Cemetery. Contributions may be made to Compeer Life Friends, c/o PLEA, 733 South Avenue, Pittsburgh, PA 15221, Temple Sinai, 5505 Forbes Avenue, Pittsburgh, PA 15217 or Onala Recovery Center, 1625 W. Carson Street, Pittsburgh, PA 15219. Arrangements entrusted to Ralph Schugar Chapel, Inc., family owned and operated. www.schugar.com

Condolences
Send Condolence
Marci, I'm so sorry for your loss. Though I never got a chance to know Tom, I share a bond with him (and you) through our many times together in the Sinai morning minyan. Wishing you and yours peace and comfort and the blessing of memory, Ben
By Ben Wecht
- February 28, 2022
---
Marci- I am so sorry to learn of Tom\\\'s death. I have many fond memories of working with Tom on Brotherhood fundraisers including my being officially trained (I could never do the job as well as he did) on the raffles and the Sunday discussion group. May his memory be a blessing.
By Paul Fireman
- February 28, 2022
---
Marci: I remember Tom very fondly from my early days at GSIA- a brilliant, kind and caring mentor and faculty. His guidance and help shall never be forgotten. Final salute and respects to TOM ! Sunder
By sunder kekre
- February 28, 2022
---
I am very sorry hear about Tom's passing. I got my Ph.D. from CMU in 1995 and Tom was my thesis adviser. He was a brilliant professor, and I had a great time working with him. He left CMU shortly after I graduated. He still had so many great ideas and I wished someone worked with him to pursue and publish them. I met him and Marcy a few times after my graduation, the last time was when I visited Pittsburgh around 10 years back. Conversations with him were always scintillating and enjoyable. My deepest condolences to Marcy and the family. May his soul rest in peace.
By Srinivas Bollapragada
- February 28, 2022
---
I have not been able to see Tom for several years. I always enjoyed great conversations. I will miss him
By Marv Adelson
- February 28, 2022
---
I'm very sorry for your loss. I remember meeting you both when I was Rabbi Gibson's Exec. Asst. You both were lovely to work with. May Thomas's memory be for a blessing.
By Judy Ehrlich Kirklin
- February 28, 2022
---
He made the world a better place, and we send our sincere condolences. His light will be missed, but never forgotten.
By Randy Thompson & Kelly Bradley
- February 28, 2022
---
Marci, I'm so sorry that you've lost Tom. May his memory be a blessing.
By Debbi Berger (Manich)
- February 27, 2022
---