Mitchell "Mickey" Sperling

March 3, 2022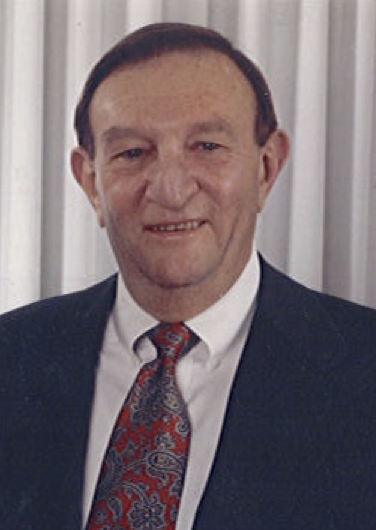 Visitation Information
March 6 2022 - 10:00 am
Ralph Schugar Chapel, Inc., 5509 Centre Avenuue, (Shadyside) Pittsburgh 15232

Funeral Information
March 6 2022 - 11:00 am
Ralph Schugar Chapel, Inc. 5509 Centre Avenue (Shadyside) Pittsburgh 15232


MITCHELL "MICKEY" SPERLING: On Thursday, March 3, 2022; Beloved husband and inseparable companion of the late Esther Slavkin Sperling; loving father of Gerri Sperling (David Slesnick) and Larry Sperling (Lourdes Bufill); brother of the late Diane Schrader; adored grandfather of Elana Slesnick. Also survived by niece Deborah Slavkin Arnold, nephews David Slavkin, Alan Schrader, Glen Schrader, and Mark Schrader and great-nieces, nephews, cousins and dear friends. Mitchell was a committed and long-time member of Temple Emanuel of South Hills. He also golfed with the Mt. Lebanon Senior Men's Golf Club and was a die-hard Pittsburgh sports fan, particularly of his beloved Pitt Panthers, but his greatest love of all was his family. Services at Ralph Schugar Chapel, Inc., 5509 Centre Avenue, Shadyside, on Sunday, March 6, 2022 at 11 AM. Visitation one hour prior to services (10AM - 11AM). Interment West View Cemetery of Rodef Shalom Congregation. In lieu of flowers contributions may be made to the Rabbi William Sajowitz Endowment Fund at Temple Emanuel, 1250 Bower Hill Road, Pittsburgh, PA 15243 or to a charity of the donor's choice. www.schugar.com

Condolences
Send Condolence
I have fond memories of your home and family. Both of your parents were wonderful people who I feel blessed to have known. Thinking of you during this difficult time. Sending love and a hug,
By Sandy Markley Levine
- March 07, 2022
---
so sorry he will live on in your memories. Phil
By Phil Irani
- March 06, 2022
---
Gerri and Larry, I'm wrapping my arms around you and the entire family with an enormous hug. I loved your dad and mom immensely. My most sincere condolences, Kathy
By Kathryn Sebo
- March 06, 2022
---
The biggest bonus of marrying into the Katz family (Laura) was meeting and getting to know both Mickey and Esther. I truly enjoyed every minute ever spent with them. I am so sorry to learn of Mickey's passing this week. Truly one of the good guys!! I'm sure he can rest east knowing he raised a wonderful family and was loved by so many. He is missed already and his memory will bless many.
By Bruce Lazar
- March 06, 2022
---
Gerri, Larry, David, Lourdes, and Elana: Wishing you peace to bring comfort, courage to face the days ahead, and loving memories to forever hold. Uncle Mitch's warm and welcoming heart will be dearly missed!
By Josh & Renata
- March 05, 2022
---
I loved hearing of the love you and your dad shared and am sorry for your loss. Thinking of you, David & Elana. Treasure the memories and carry on his traditions.
By Marsha Turner
- March 05, 2022
---
My deepest sympathies to you and your family.
By Karen Stein
- March 05, 2022
---
Gerri, I am so sorry to hear of your father's death. It sounds like he was a wonderful man. You, David and Elana will surely miss him. Cherish your memories. Norm and I are out of town until April. Take care.
By Mary K McDonald
- March 04, 2022
---
Gerri, David and Elana, I am so sorry for the loss of your dad and grandfather. My deepest condolences to you and your family. May he rest in peace along side his beloved Esther. Sue
By Sue Spatter Breitenbach
- March 04, 2022
---
Our love for "Uncle Mitch" was shared by all who knew him. He was not only our Aunt Esther's devoted life companion, but he was the voice of reason, the calm and steadfast advocate of family values that bridged generations and spanned a continent. Our memories are sweet. His life a blessing. Our loss tremendous. Our sympathy to Gerri, Larry and Elana sincere.
By David and Joanie
- March 03, 2022
---