Yale Rosenstein

March 11, 2022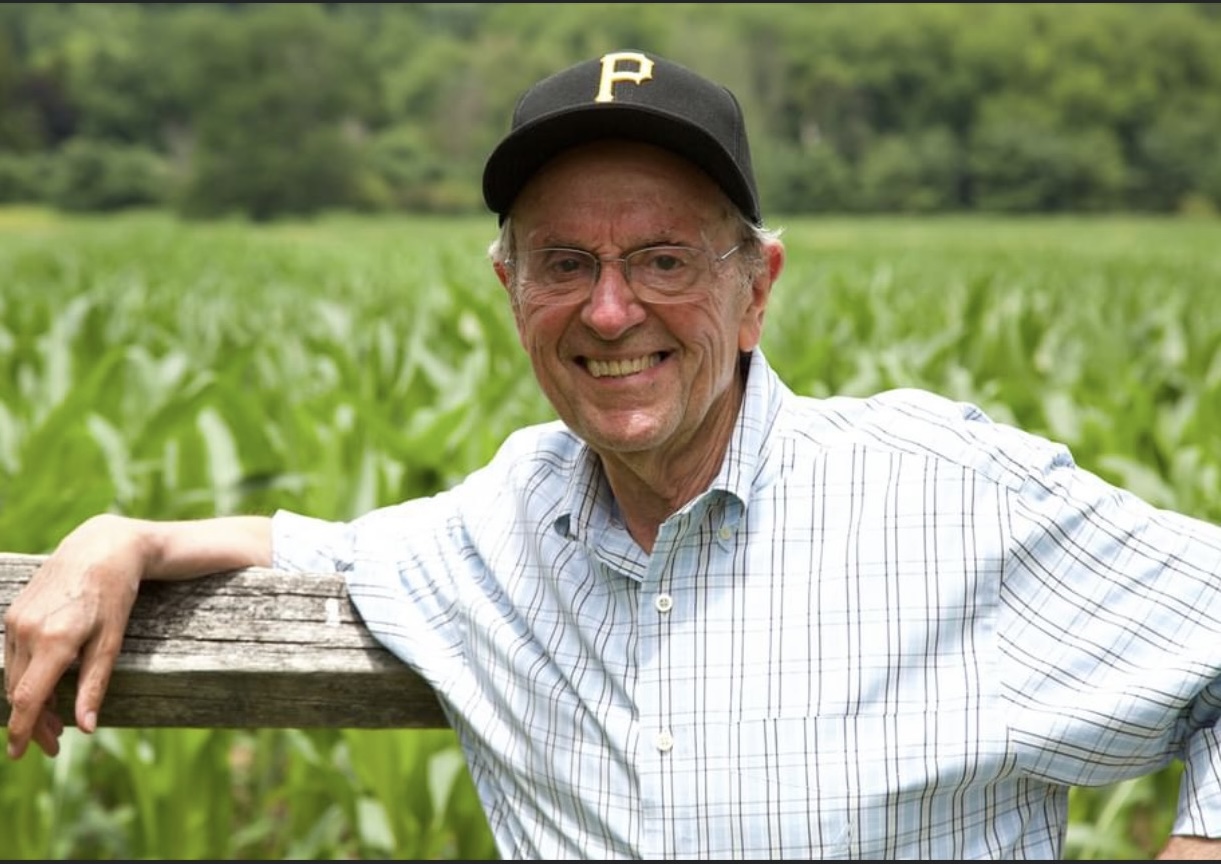 Visitation Information
March 14 2022 - 11:00 am
Congregation Beth Shalom, 5915 Beacon Street, (Squirrel Hill) Pittsburgh, 15217

Funeral Information
March 14 2022 - 12:00 pm
Congregation Beth Shalom, 5915 Beacon Street, (Squirrel Hill) Pittsburgh, 15217


YALE ROSENSTEIN: Age 89, passed away peacefully on Friday, March 11, 2022 with his family by his side. Yale was born in Pittsburgh, grew up here and raised his family here. Yale is survived by his loving wife, Barbara, of 67 plus years and by his three adoring children, Sharyn (Paul) Marcuson, Rabbi Yaakov Rosenstein and Edward (Randi Blanco) Rosenstein. He was the brother of the late Dr. David and the late Beth Verman Rosenstein of Albuquerque, New Mexico. Devoted grandfather of Shoshana (Doniel) Zimmerman, late Thomas Rosenstein, Shlomo (Sarah Leah) Rosenstein, late Simcha Rosenstein, Moshe (Shevi) Rosenstein, Eli, Yehudah, Isaiah and August Rosenstein and Joy Marcuson. Proud great-grandfather of Zev and Shua Rosenstein,  Yisroel Meir, Rivka, Moshe, Chaim, Menachum, and Adel Miriam Zimmerman. Also survived by loving nieces and nephews. Yale started dating the love of his life, Barbara Freed, when she was still in high school. They married in 1955, just before Yale went to the Air Force. This launched a lifelong story of love, mutual respect, help and partnership. Yale was a successful Certified Financial Planner for over 45 years with Lincoln Financial Group. He was also deeply involved in the community. He served as President of Beth Shalom Congregation and of the Squirrel Hill Urban Coalition and was involved in and cared about many local and national Jewish organizations, charities and institutions. Services at Congregation Beth Shalom, 5915 Beacon Street, Squirrel Hill, on Monday, March 14, 2022 at 12 Noon. Visitation one hour prior to services in the Palkovitz Lobby, (11 AM - 12 Noon). Interment Beth Shalom Cemetery. At the family's suggestion, masks are requested. A zoom link is also available. Donations in Yale's memory may be made to Congregation Beth Shalom, 5915 Beacon Street, Pittsburgh, PA 15217 or the Jewish Federation of Greater Pittsburgh, 2000 Technology Drive, Pittsburgh, PA 15219. Arrangements entrusted to Ralph Schugar Chapel, Inc., family-owned and operated. www.schugar.com 

Condolences
Send Condolence
I just saw the news about the loss of Mr Rosenstein z''l . I was a always impressed with his concern with the Jewish community with his sons works , Reb Yaakov and his mishpacaha .May the wonderful works and avoda he and his family do , and have done , be a mletz yousher for us in the community who also pursue kenneset yisroel achdut that unifies our people .
By rabbi / Mr Michael Moshe Milch btl
- May 01, 2022
---
Please accept my deepest sympathy. It was an honor to have known Yale, and to have worked with both he and Barbara at Lincoln.
By Paul Yuna
- March 15, 2022
---
Our deepest sympathy to Barbara and her family. We knew Yale and he was a fine person.
By Ilene and Jeffrey Ruttenberg
- March 14, 2022
---
My deepest condolences and my thoughts and prayers are with you.
By Lynda Smith
- March 13, 2022
---
Barbara, Sharon, Eddie, Jimmy. Warm wishes and heart felt condolences at the this very sad time for the family. Lots of love always.. Allen and Celia
By Allen Hirsh
- March 13, 2022
---
Barbara and Family. Saddened to hear about the passing of Yale. He was a wonderful person who served as a shining light to the rest of us. His memory will be a blessing. Gary and Rosie Pechersky
By Gary and Rosie Pechersky
- March 13, 2022
---
Barbara, my dad Arnie and I are very sorry to hear of your loss. May his memory be a blessing.
By Debbi Berger
- March 13, 2022
---
Barbara and family, My condolences on Yale's passing. We go way back to our parents' friendship. A terrific guy from a terrific family. I am out of the country or would be at the funeral. May he Rest in Peace. elaine berkowitz
By Elaine Berkowitz
- March 13, 2022
---
DEAR BARBARA & FAMILY, DEEPEST SYMPATHY ON PASSING OF YOUR BELOVED YALE.. HIS GREAT PERSONALITY AND SENSE OF HUMOR BROUGHT A SMILE AND LAUGH TO ALL. PAUL SILVERMAN
By PAUL SILVERMAN
- March 13, 2022
---