Wilbert "Will" Darling

April 4, 2022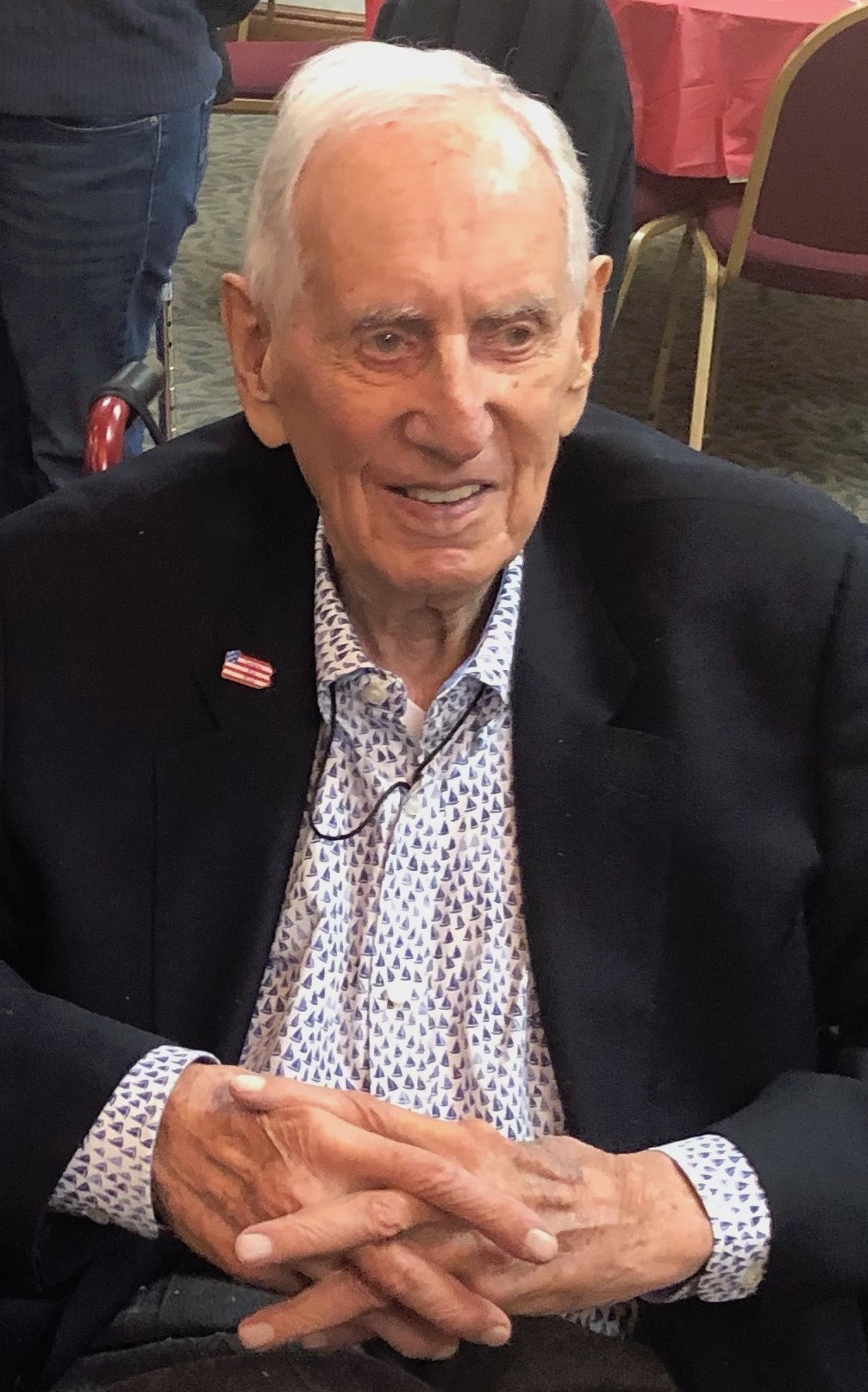 Visitation Information
April 6 2022 - 12:00 pm
Ralph Schugar Chapel Inc., 5509 Centre Avenue (Shadyside) Pittsburgh 15232

Funeral Information
April 6 2022 - 1:00 pm
Ralph Schugar Chapel, Inc, 5509 Centre Avenue (Shadyside) Pittsburgh, 15232


WILBERT "WILL" DARLING: On Monday, April 4, 2022, age 100. Beloved husband of the late Estelle Gross Darling. Beloved father of Lynn (Karl) Gattlieb, Hope (David) Koncal and Shelly (Wayne) Roth. Son of the late Mary and Jake Darling. Brother of the late Sandy (surviving spouse Carole) Darling and the late Esther (late Sidney) Weingarden, brother-in-law of the late Sol (surviving spouse Vivien) Gross. Also survived by six grandchildren and nine great-grandchildren. Wilbert was a veteran of Iwo Jima in WWII. He was a graduate of the University of Pittsburgh Pharmacy School. Wilbert was the owner of Hill Pharmacy and cofounder of Ace Demolition. Memorial Service at Ralph Schugar Chapel, Inc., 5509 Centre Avenue, Shadyside, on Wednesday, April 6 at 1 PM. Visitation one hour prior to service (12 Noon - 1 PM). Interment Private. Contributions may be made to Sivitz Hospice, 200 JHF Drive, Pittsburgh, PA 15217, Make a Wish Foundation, 707 Grant Street, #3700, Pittsburgh, PA 15219 or a charity of one's choice. www.schugar.com

Condolences
Send Condolence
Very sorry to hear about your father's passing. We offer you and your family our deepest sympathy.
By Mark and Marie Levine
- April 07, 2022
---
Sorry for your loss deepest condolences to your family and may god bless your family in this sad time
By Steve
- April 06, 2022
---
Lynn, our thoughts and love are with you and all the family. What a blessing to have your Dad with you for so many years. I pray that the memories you have will comfort you. Our love always.
By Beth & Gary Winter
- April 06, 2022
---
A long life, well lived, and very much blessed. Baruch dayan haemet. May his memory be a continuing blessing to those who mourn and all who knew him. May the mourners be comforted from heaven.
By Rabbi Joe Blair
- April 05, 2022
---
Cousin Wilbert will be missed. I was fortunate enough to have known him and was able to visit him one last time last summer at Weinberg Terrace. I will always have fond memories of his warm smile and personality and how he used to call me "Little Goldie." He was truly blessed to live to such a ripe old age and get so much joy out of life. I remember once he came to visit us in Israel (where I live). We all went out to dinner, and he told me "order for me." I will never forget that. For him the food was secondary because he didn't care what he was eating as long as he was having a good time with those around him. He was so easy going and kind and generous. It really made an impression and me and my husband. May his soul be blessed, and may we all live by his example.
By Dena Udren
- April 05, 2022
---