Agnes Rocher

April 11, 2022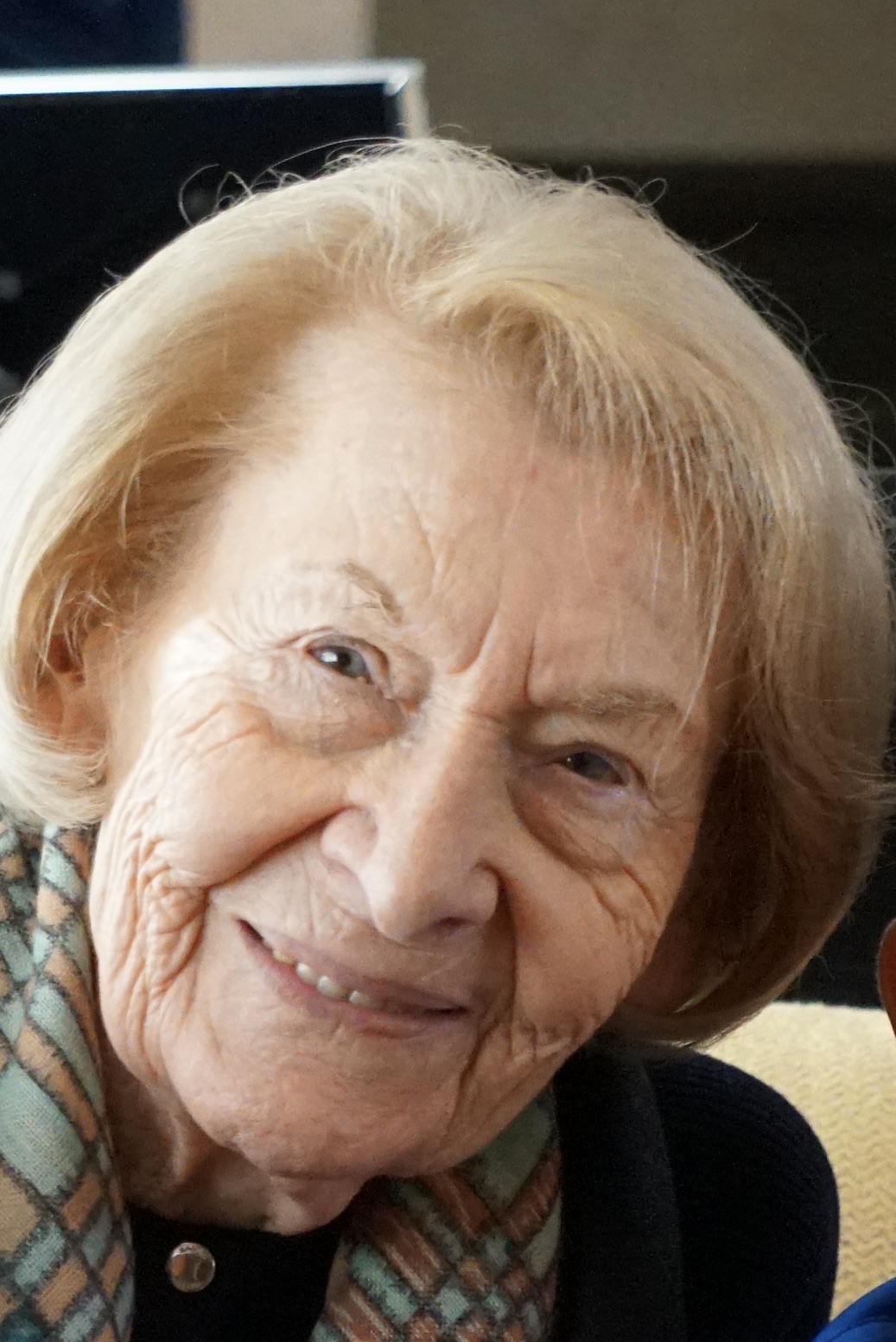 Visitation Information
April 14 2022 - 9:00 am
Temple Emanuel of South Hills, 1250 Bower Hill Road, Mount Lebanon 15243

Funeral Information
April 14 2022 - 10:00 am
Temple Emanuel of South Hills, 1250 Bower Hill Road, Mount Lebanon 15243


AGNES ROCHER: Age 94, of Scott Township, PA, died on April 11, 2022. She had been a longtime resident of Point Breeze and then Oakland until moving to Providence Point several years ago. Beloved wife of the late George Rocher. She is survived by her son Leslie (Wendy) Rocher and her daughter Veronica (Jonathan) Schmerling; her four grandsons, Benjamin Rocher, Joshua Rocher, Bruce (Ariel) Schmerling, and Evan Rocher; and her two great-grandchildren, Isaac and Emma Schmerling. She was also preceded in death by her beloved and talented granddaughter Elizabeth Schmerling.

Born in 1928 in what is now Pannonhalma, Hungary, to her late parents, Laszlo and Elizabeth (Fleischmann) Lowy, she enjoyed a happy childhood until World War Two. Incarcerated in various concentration and labor camps, she was liberated by the British Army from Bergen-Belsen on April 15, 1945. She was reunited following liberation with her pre-war beau George who was incarcerated in the same concentration camp. After George nursed her back to health, they returned to their hometowns in Hungary where they were married in 1946. Leaving Hungary soon thereafter, they worked for ORT to care for and educate Jewish children orphaned by the Holocaust. They settled in Paris in 1947 where their children were born. The family immigrated to the United States in 1960-61, settling in Pittsburgh.

Agi, as she was known to her friends, was blessed with a gentle spirit and disposition, but also had the fortitude and strength to address the many challenges that came her way. Elegant and gracious, she brightened any room she entered and put a smile on every face. She enjoyed reading, sewing, gardening, daily walks, and spending time with her family. She was famous for her fine European baking that she shared with family, friends, and neighbors. She generously supported the Holocaust Center of Pittsburgh's annual Yom HaShoah program. She was an extraordinary woman who will be missed by family and friends alike.

Services at Temple Emanuel of South Hills, 1250 Bower Hill Road, Mt. Lebanon, on Thursday, April 14, 2022, at 10 AM. Visitation at Temple one hour prior to services (9 - 10 AM). Interment Temple Sinai Memorial Park, Plum Boro. Charitable donations may be made in her memory to The Elizabeth S. Schmerling Endowed Scholarship, Attn: Aly Abrams, Washington University in St. Louis, One Brookings Drive, MSC 1202-414-03, St. Louis, MO 63130, the Holocaust Center of Pittsburgh, 0 Woodland Road, Pittsburgh PA 15232, or a charity of one's choice. Arrangements entrusted to RALPH SCHUGAR CHAPEL, INC., family owned and operated. www.schugar.com.
Condolences
Send Condolence
Sending love and positive thoughts to Agnes's family. My late mother, Jane Siegel, was a friend; she always spoke so highly of Agnes, and very much enjoyed her company. May Agnes's memory be for a blessing.
By Rebekah Siegel
- April 14, 2022
---
It is with heavy hearts and great sorrow that we say goodbye to Agnes. But comfort is knowing that a mother's hug lasts long after she lets go. This is a time to celebrate the life of a remarkable woman and mother.
By David and Jennifer VanGelder
- April 14, 2022
---
Agi, thank you for welcoming our daughter into your family in 2019. I will miss our mom-to-mom talks about our children. Les and Veronica, your mom defined dignity, grace, humility and the fortitude to meet life head on. Bonnie and David VanGelder
By Bonnie VanGelder
- April 13, 2022
---
I didn't know her but it's sad when any Holocaust survivor passes away.. I hope after she came to Pittsburgh she had a happy life and a beautiful family.
By Lynne Wolfson
- April 13, 2022
---
Dear Veronica and Leslie, Please accept my deepest condolences on the passing of your mother, a great lady in every sense. I have wonderful memories of her elegance and charm. She illuminated every room with her presence and was greatly admired and loved by all who knew her. My mother, Claudine, and my aunt Gabrielle spent many hours together and had a lifelong friendship. I'm sure they will find each other in heaven and will pick up just where the left off: chatting in French and laughing over Gaby's antics. Again, I extend sincere condolences. Best, Roxane Schultz
By Roxane Deakter Schultz
- April 13, 2022
---
So sorry for your great loss! She was such an incredible friend to Gaby for years! Our deepest sympathies go out to you and your family! Thinking of all of you at this difficult time! So sorry I am not able to attend and pay my respects. Know you are in our hearts! ❤️ Evelyn and Billy
By Evelyn Wedner
- April 12, 2022
---
Rest in peace, Agi 🙏❤️
By Mike
- April 12, 2022
---
My most heart felt hugs to Agnes' family. I loved her very much and enjoyed our walks & talks at Providence Point. I will miss her a lot.
By Fabi Cheistwer from Providence Point
- April 12, 2022
---
We met Agi through her friend Minna Shure, at Temple Sinai. What a lovely, gracious woman she was, and what a life story. We're sad to read of her death but remember her with pleasure. Our best to the family.
By Aya Betensky and Robert Kraut
- April 12, 2022
---
Agnes was our neighbor in Oakland and we appreciated her warmth, elegance and intelligence. We visited Agnes at Providence Point where her residence was beautiful and elegant as befitted Agnes, and displayed the magnificent furniture her talented husband hand crafted which gave her ongoing pleasure. We send condolences to the family who will certainly miss this wonderful , stoic and resilient lady. May her name be for a blessing.
By Dodie and Ralph Roskies
- April 11, 2022
---