Marlene Rebb

July 8, 1934 - April 11, 2022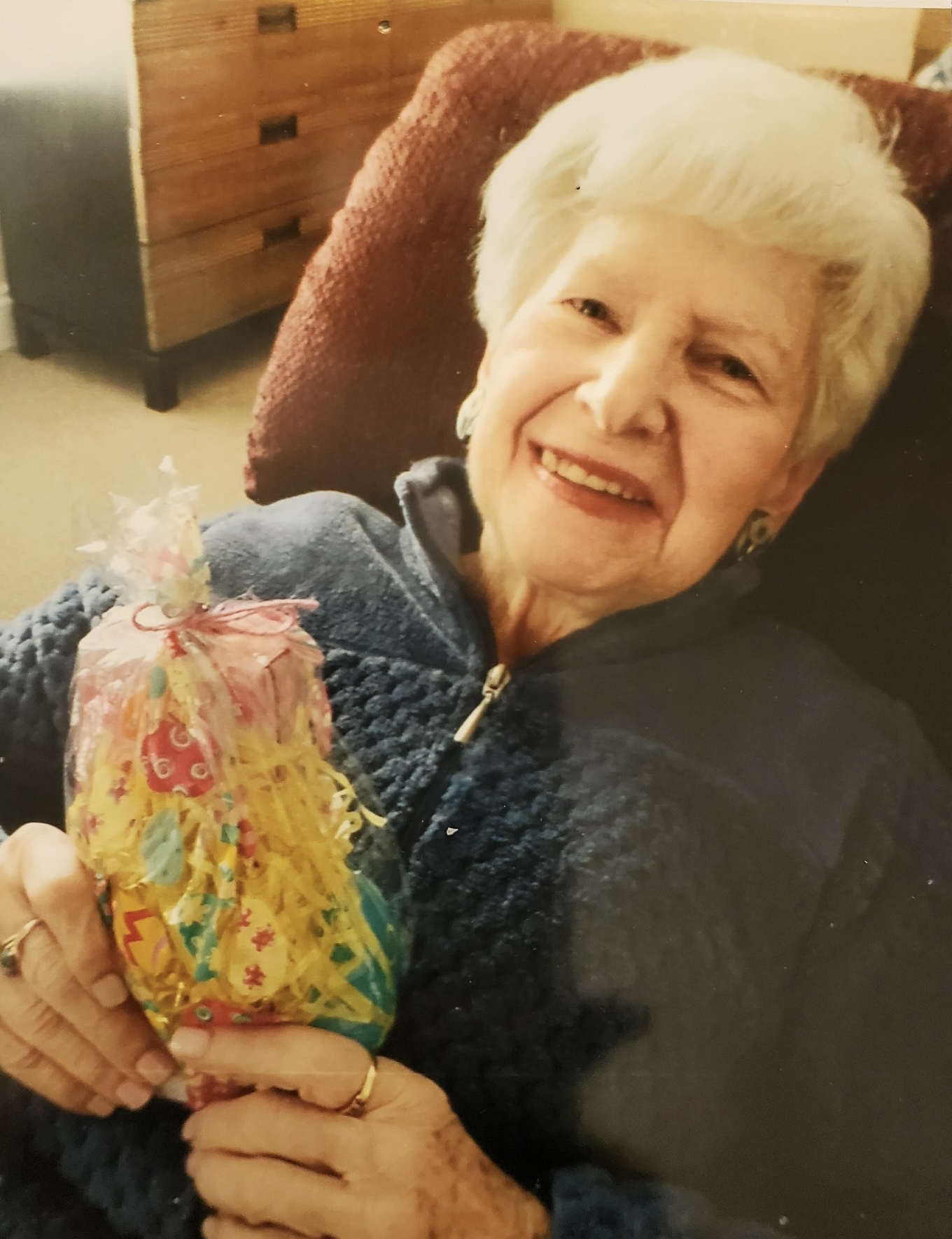 Funeral Information
April 14 2022 - 3:00 pm
Adath Jesurun Cemetery, 4779 Roland Road, Allison Park, PA 15101


MARLENE BLUMENTHAL REBB: She was born July 8, 1934 to Alex and Sarah Blumenthal in Pittsburgh, PA. Marlene's older sister was Reva and a couple years later sister Ann was born. Marlene graduated Peabody High School. When her mother passed, Alex remarried Esther Patz. From early on she found that education interested her.  She went to the Un of Pittsburgh and majored in business administration. Her first job was at the Burroughs Corp teaching teachers and bookkeepers.  Marlene married Charles Landay.  Marlene left the business world to become a mother to Steven.  From there she earned her teachers' degree from the Un of Pittsburgh becoming a member of Alpha Delta Kappa sorority.  Marlene enjoyed 4 decades of teaching Pittsburgh's high schools. Her passion was educating and her students. In 1971 life changed again marrying George Rebb and becoming mother to his four teenagers.  Marlene and George so enjoyed spending time with their extended family and friends while traveling locally and abroad.  Marlene always volunteered including working the polls, the Monroeville Mall Ministry, synagogue, and importantly with Oasis/Literacy Pittsburgh.  A devoted wife, she cared for George as his health waned. Marlene is survived by her sister Ann Stone, stepbrothers Steven and Stuart Patz, children Steven Landay, Robert (Cheryl) Rebb, Mindy Johnson, Jerry (Pat) Rebb, and Mark (Bonnie) Rebb, 11 grandchildren, 6 great grandchildren and countless cousins, nieces, nephews, and extended family. Graveside Service and Interment will be held on Thursday at 3 PM at Adath Jeshurun Cemetery. In lieu of flowers, contributions in her memory may be made to Jacksonville Hospice at www.promedicahospice.org, or www.literacypittsburgh.org 

"BYE FOR NOW"

Arrangements entrusted to Ralph Schugar Chapel, Inc., family owned and operated. www.schugar.com
Condolences
Send Condolence
My most sincere sympathies to all. The Rebb family is a treasure (I'm married into being a Rebb ♥️), and I am so sorry to all for your immense loss.
By Alana Rebb
- April 16, 2022
---
My grandma was the greatest. I have the best memories of sleeping over and in the morning she would cook breakfast. Usually eggs and always some blueberries with sugar on top. We would sit in the kitchen and watch cartoons. Usually the Rugrats because it was her favorite. She would always make the biggest and best meals for the holidays and if you stayed over you were bound to run into one of the other cousins raiding the fridge in the middle of the night for leftovers. She cares about her community and after teaching for decades was a steadfast volunteer for multiple organizations. She was so full of love you couldn't help but be happy when you were with her. I miss her so much already but the wonderful memories she gave me growing up still fill me with her warmth and love. We'll miss you Bubbe.
By Jacob Rebb
- April 16, 2022
---
Marlene was always kind and loving. She will be missed.
By Paula Joseph
- April 13, 2022
---
So very sorry to hear about Marlene. She was a lovely lady. May her memory be a blessing.
By Joyce Traugot
- April 12, 2022
---
I had the pleasure of meeting Marlene 6 years ago thru her sister and good friend Ann. She was a loving sweet stunning person. She will be missed . To her family and friends may she rest in peace!
By Chery Vince
- April 12, 2022
---
Our condolences go out to Marlene's family. She will be greatly missed. I knew her from the Pittsburgh Public Schools, OASIS, and Parkway Jewish Center. Rest In Peace, Marlene and say hello to George.😢😢😢
By Sheryl and Rick Sternberg
- April 12, 2022
---