James "Jimmy" Goldman

April 14, 2022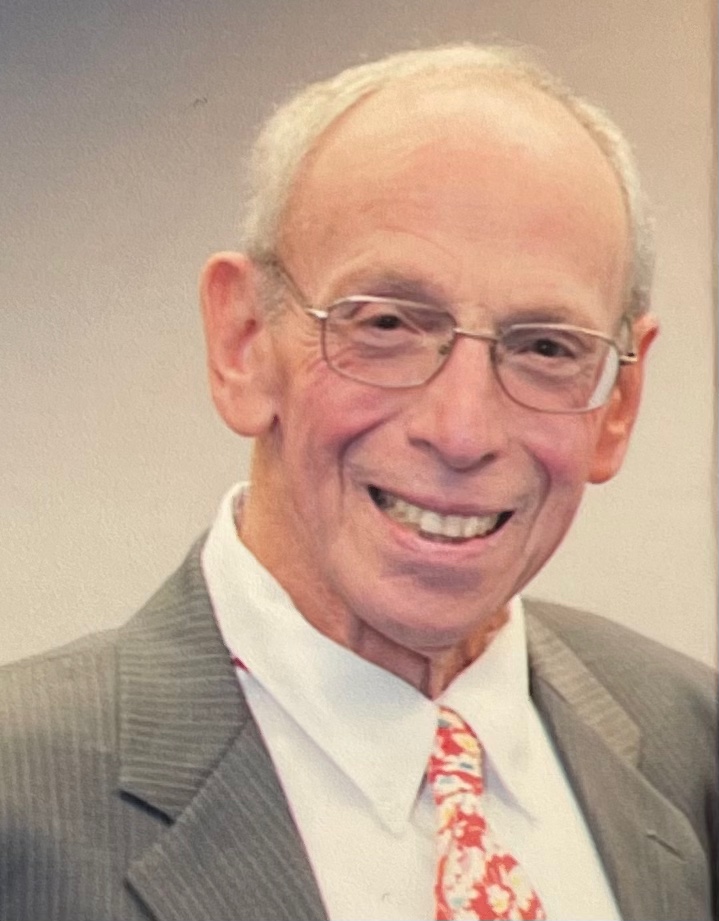 Visitation Information
April 18 2022 - 11:00 am
Rodef Shalom Temple, 4905 Fifth Avenue (at Morewood), Pittsburgh, PA 15213

Memorial Information
April 18 2022 - 12:30 pm
Rodef Shalom Temple, 4905 Fifth Avenue (at Morewood), Pittsburgh, PA 15213


JAMES "JIMMY" GOLDMAN: On April 14th, 2022, Jimmy passed away at home, aged 85, surrounded by his loving and adoring family: His wife of 60 years, Susie; his brother Richard, children Carl, Judy, and Robert; his most treasured grandchildren, Leah, Jack, Jacob, and Mya; and his nephews and nieces. Jimmy discovered a love of drawing at an early age and continued this passion at the Carnegie Tech School of Architecture. Upon his graduation in 1960, he earned the Alpha Rho Chi medal, which is awarded to a student who has shown the qualities of leadership, attitude, and personality. After graduation, Jimmy married Susie and they moved to San Francisco, where Jimmy practiced architecture with a concentration in seismic design. In 1964, he became a registered architect.

When Jimmy and Susie returned to Pittsburgh, Jimmy worked for Ralph Drury, and then became an associate and later partner at Urban Design Associates. In 1990, Jimmy's love of competitive swimming led him to venture on his own as a Sports Facility Consultant. Jimmy used his experiences as a competitive swimmer to design numerous natatoriums internationally and throughout the country. Not only did Jimmy commit himself to excellence in physical fitness, but he also inspired those around him to join in on his athletic endeavors. Jimmy started the group of master swimmers that became the first American team to compete in the Maccabee Games in Israel. He was also responsible for initiating the JCC's annual indoor triathlon and outdoor biathlon, the 1650 swim at Carnegie Mellon University, and the annual Autumn Ligonier bike ride.

Jimmy was known for his positive outlook on life that touched so many others' lives along the way. With his energy, kindness, and welcoming personality, he will be forever missed and treasured by all who knew him.

A visitation will take place at Rodef Shalom Temple, 4905 Fifth Avenue (at Morewood) on Monday, April 18th at 11 AM (11:00 AM – 12:30: PM).  A memorial service will follow at 12:30 PM.

Contributions in Jimmy's honor may be made to the Jewish Community Center of Greater Pittsburgh at jccpgh.org or at 5738 Forbes Avenue, Pittsburgh PA 15217 Attn: Development. Arrangements entrusted to Ralph Schugar Chapel, Inc., family-owned and operated. www.schugar.com
Condolences
Send Condolence
Dear Susie, Carl, Judy and Robert, We send our sincerest condolences to all of you. It seems that I've known Jimmy most of my life. We were not aware that he was that I'll. I've not been to the JCC since the start of Covid. Jimmy got me involved in swimming and then bicycling which I in turn got quite a few people into including Bobbi. We particularly enjoyed the fall rides in Ligonier. Jimmy impacted so many peoples lives. He will be truly missed by all who knew him. With love, Richard and Bobbi
By Richard and Bobbi Kann
- April 23, 2022
---
Dear Susie, More than 20 years ago, I decided to try to swim a couple of laps at the JCC. Within a few months I'd been persuaded to join the Sunday Master's group. Jimmy was always such a wonderful cheerleader and teacher as I tried to improve my swimming. His love of swimming was infectious and brought so much joy, even to those of us who only knew him from the pool. I hope that you and your family find comfort in the love and support of friends and community at this difficult time. May his memory be a blessing.
By Susan Friedberg Kalson
- April 21, 2022
---
So very sad to lose a classmate and a good friend. I will miss that smiling face and the conversations we had with each other. The Bluestreaks will miss you also. Susie and your dear family Howard and I send our sincere and deepest sympathies to you and your loving family.
By Susie Schwartz Abel
- April 18, 2022
---
I was very saddened to hear of Jimmy's passing. He was at my 6th birthday party when the Goldmans lived in Brownville. Over the years I would run into him at various events. I think the last time I saw him was at the street fair in Shadyside. I send my sincerest condolences to Susie, Richard and all of your families.
By Harvey Kart FL
- April 18, 2022
---
Dear Goldmans: I did not know Jimmy very well, but when he recruited me to swim on Sunday mornings so very long ago , it was clear to him that I was the one missing out and why hadn't I done so sooner! He was right about that; I then I so appreciated his encouraging tips and comments as I tried to become a better swimmer so I could enjoy it more. His spirit was infectious- and for that I am grateful for his path having crossed mine. Claudia Davidson
By Claudia Davidson
- April 18, 2022
---
I will miss my cousin Jimmy dearly. He has definitely left the place better than he found it! As an architect, that is one of the best things to which to aspire. I know his memory will be a blessing for all of us.
By Ray Silverstein
- April 17, 2022
---
Dear Susie.: We extend our deepest sympathy to you and your family. We will miss Jimmy's enthusiasm and his friendship. May he Rest In Peace Betty and Ira Weiss
By Ira and Betty Weiss
- April 16, 2022
---
Dear Susie, Carl, Judy, and Robert: How very sorry we are, and how we will miss that Jimmy! I love telling swimmers about Jimmy's famous 50th birthday celebrations: 50 50s on 50! People can't believe it! And one of the things I loved so much about that guy is how welcoming and encouraging he always was for new swimmers. Always made you welcome... and special...
By David O
- April 16, 2022
---
Jimmy was a remarkable and good man and he was a role model to me for positivity, fitness, and exercise well into "the golden years". In ancient days, I was a sitter for the Goldman children. My condolences to Susie and the many who loved him.
By Oren Spiegler
- April 15, 2022
---
Jimmy\'s love of swimming was unrivaled. I once met a woman in the South Hills whose daughter swam competitively at the JCC . While watching her daughter\'s practice, a gentleman approached her and asked if she would like to swim with the Masters. I told her, Oh, that must have been Jimmy Goldman! His enthusiasm was infectious and spurred us to ever greater challenges. Many of us can remember helpful tips that he gave us while swimming along side us. He was a joy to greet every Sunday at the pool, and he will be deeply missed.
By Deb Anderson
- April 15, 2022
---
Dear Susie, It is with great sorrow that I heard of Jimmy's passing. I sent my sympathy to you and to your family. Jimmy and I have been friends since grade school and shared many wonderful experiences together. I will remember his positive attitudes and zest for life. He will be missed by many friends.
By Michael Wald
- April 15, 2022
---
Dear Susie, I was so saddended to hear of Jimmy's passing. We grew up together in Forbes Terrace . We have known each other since kindergarten. I have many fond memories of our days in the Court, the Bluestreaks, and happy days.The passing of an era. My condolences to you and your family With love, Janet
By Janet Rintzler Tolbert
- April 15, 2022
---
Susie I am devastated with the news of my special friend of 72 years death. Because of Mohs surgery on my leg Monday I am unable to travel for 3 weeks. Jimmy was a special member of our Sigma Kappa crew and we were all so proud of his professional and swimming accomplishments. He was always there for all of us and I will miss his engaging smile .Ronnie andI I send our sincere condolences to u and the family. Remember that " Rico" was my special camper Lynnwood. our love—- Ronnie & Tut.
By Jason Shrinsky
- April 15, 2022
---
Dear Susie, Carl and family, I am so saddened to hear of your loss but filled with pleasant memories of Jimmy. He recruited me to swim with the JCC masters 30 years ago and always had an enthusiastic greeting when we crossed paths. My condolences.
By Bob Liss
- April 15, 2022
---
We miss you so much at Master's swimming - you were our inspiration. To Susie, Carl, Judy, and Robert - Jimmy will be missed so much at all our swims.
By Kathy Holter
- April 15, 2022
---
Dearest Susie and Family ... At this saddest of all moments in a family's life, we remeber with uplifting and joy a most wonderful, kind, soft-spoken, and gentle human being ... an exemplar of how those who care, who truly care about others, shine wherever they go. With our sincerest love, Bunny and John
By James "Jimmy" Goldman
- April 15, 2022
---
Dear Susie and your beautiful family( my beloved campers) please accept my deepest condolences for your loss. Jimmy's passing is not only a tremendous loss for you but also to the community! Thinking of you Mindy Fleishman
By Mindy Fleishman
- April 15, 2022
---
Dear Susie, Carl, Judy, and Robert, I don't need to tell you how I'll miss Jimmy. He meant sooo much to us. But he really does live on in you and all who knew him. What a bright, encouraging light he was and is in our memory and way of living. Xox Karen
By Karen Kaighin
- April 15, 2022
---