Dr. Susan Wimmer Nathan

May 16, 1941 - May 5, 2022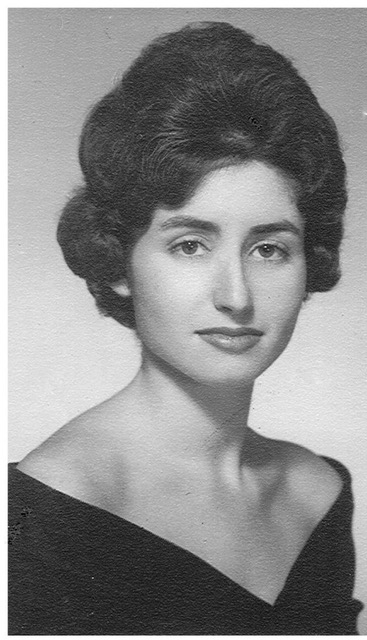 Visitation Information
May 8 2022 - 10:00 am
Ralph Schugar Chapel, Inc., 5509 Centre Avenue (Shadyside) Pittsburgh 15232

Funeral Information
May 8 2022 - 11:00 am
Ralph Schugar Chapel, Inc., 5509 Centre Avenue (Shadyside) Pittsburgh 15232


DR. SUSAN WIMMER NATHAN: On Thursday, May 5, 2022; born on May 16, 1941. Beloved wife of the late Robert L. Nathan; Loving Mother of Hope Anne Nathan; Sister of Lynne Wimmer (late Dan Hudson) and the late Gayle Wimmer. Daughter of the late Emanuel and Frances (Bernstein) Wimmer. Sue was a graduate of Colfax Elementary and Taylor Allderdice High School. She received her BA at Vassar College, her Masters at Boston University, and her Ph.D. at the University of Chicago. While pursuing her doctorate in Chicago, Sue met her future husband, Robert L. Nathan.  They were introduced through her father, Emanuel Wimmer, and Bob's aunt, Ruth Kaplan, who were acquainted through both families' work in the steel industry. After their first date, Bob asked her out again, for the very next night (and the night after that, and the night after that). Sue had other plans, but ultimately relented. At the time of Bob's death, they had been happily married for 54 years. Sue spent her life working for and with children. As a Clinical Child Psychologist, she spent over 25 years with Children's Hospital of Pittsburgh, first in the Speech Department, and later with the Family Intervention Center, which responded in cases of suspected child abuse. In the late 1990s, Sue moved to Mercy Hospital, where she and several colleagues founded (and Sue named) A Child's Place, a child advocacy center. Her colleague, Dr. Mary Carrasco, said, "Sue had an incredible ability to create an environment that was warm and welcoming for a child who has been through trauma. Through her work with A Child's Place, Sue nurtured a large group of forensic interviewers and other staff. She had an inordinate ability to make a child feel safe, even in a terrible situation." Sue remained with A Child's Place until she retired. A Child's Place will be creating an award for excellence in child advocacy in Sue's honor. Services at Ralph Schugar Chapel, Inc., 5509 Centre Avenue, Shadyside on Sunday, May 8th at 11 AM.  Visitation one hour prior to services (10 AM  - 11 AM). Interment Beth Shalom Cemetery. Friends are welcome to gather at Susan's home following the burial.   Contributions in Sue's honor may be made to the Lewy Body Dementia Association (LBDA.org) or A Child's Place, PA (AChildsPlacePa.org). A Celebration of Life will be announced at a later date. www.schugar.com

Condolences
Send Condolence
Dr. Nathan was a wonderful colleague and friend. I enjoyed for many years our morning talks and learning so much from her. I will miss her hand written notes and compassion. Hope- we are thinking of you. With sympathy and love.
By Leah Vallone
- May 08, 2022
---
Extending my deepest sympathy to Sue's family. She was a quiet, calm sweet soul who had a keen understanding and bond with children. Through her actions and efforts their was a brilliance that shined through in all she touched. Her lifetime accomplishments continue as she rests. All those that knew her could only share these sentiments. In addition, her love of shoes. I will miss her quiet humor and pursuit of the perfect footwear.
By Linda Fine
- May 08, 2022
---
I am deeply sorry for your loss. I worked with Sue at A Child's Place. Dr. Nathan was a caring and compassionate clinician. She will be missed.
By Connie Shope Nurse Practitioner at A Child's Place
- May 07, 2022
---
I want to express my sympathy to the family of Susan Wimmer. We were classmates at Taylor Allderdice High School, class of 1959 I remember her as a very nice, smart young lady.
By Richard M. Gordon
- May 07, 2022
---
Sue was a warm, compassionate clinician and wonderful mentor. As a former colleague, I know she will be warmly remembered and greatly missed by all of those whose lives she touched. My deepest sympathies to her family and friends.
By Joanne Miller, Clinical Psychologist
- May 07, 2022
---
I will always remember Sue for her patient answering of my many questions and her calm and gentle demeanor. A talented and brilliant therapist, Sue was always approachable and available. My deepest sympathies to her families and friends. She is greatly missed.
By Karen Morris, pediatrician at A Child's Place
- May 07, 2022
---
It was truly an honor to have worked with and been taught by Doctor Nathan. She was always the professional and just a pleasure to work with during such sad cases. My sincere condolences for your and our lose.
By Detective Robert Keenan
- May 06, 2022
---