Karl J. Kaufmann, Jr.

June 19, 1921 - May 10, 2022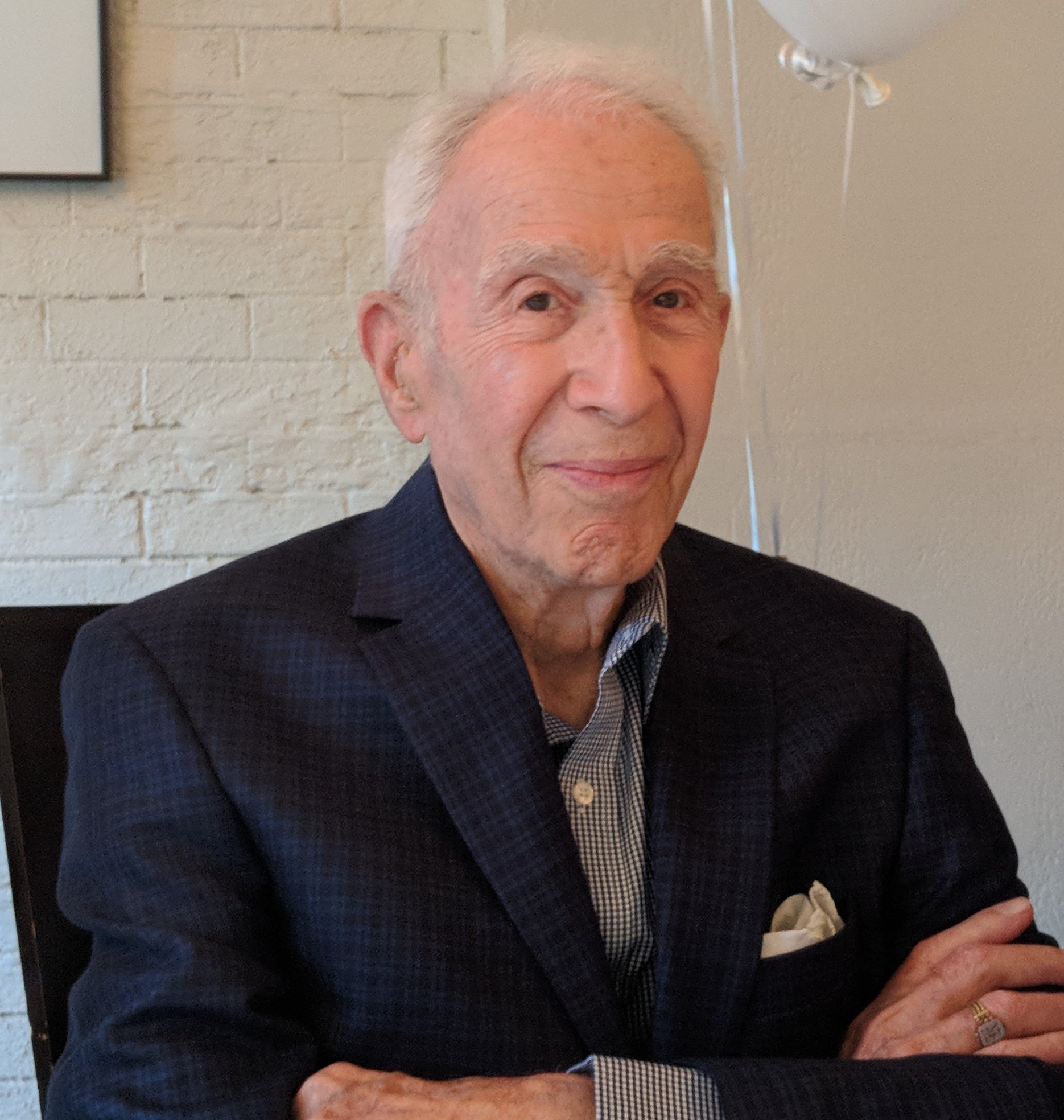 KARL JACOB KAUFMANN, JR: With gratitude for his long, amazing life, and sorrow at his passing, the family of Karl Jacob Kaufmann Jr. announces his death on May 10 in Bethesda, Md., just weeks short of his 101st birthday. He was born in Pittsburgh, Pa., on June 19, 1921, the first son of Karl Jacob Kaufmann, general manager of Gimbels (originally Kaufmann & Baer), and Ruth Helen Wolf Kaufmann. His grandfather was Jacob Kaufmann (1849-1905), one of the founding brothers of Kaufmann's Department Store.
With his younger brother, Alan M. Kaufmann (1924-2015), he was raised in Pittsburgh on Wightman Street and attended Shady Side Academy, graduating in 1939. With the United States' entry into World War II, he left college at the University of Michigan, Ann Arbor, to join the Army, training as a radio technician in Syracuse, N.Y., where he met the love of his life, Elaine Lockmyer. Following his service in Europe, running the U.S. Armed Services radio in Germany at the end of the war, they were married on Dec. 28, 1946 in Syracuse.
Karl began his career in retail at Gimbels in Pittsburgh. A shrewd but fair negotiator with impeccable taste, he was well-known and widely respected in the industry while holding positions at Snellenburg's in Philadelphia, Castro Convertibles and the Hecht Co. in Washington, D.C. and Hamburger's (Phillips-Van Heusen) in Baltimore, commuting daily from D.C. In the words of one of his associates, he was "a legend." With expansion of the business, he ultimately served as vice president and merchandise manager for women's wear at Hamburger's, Kennedy's in New England and Harris & Frank on the West Coast.
Karl was a dedicated gadget guy, from his boyhood as a ham radio operator to his service in the Army and later as a CB'er in the D.C. area. After his retirement from retail in the late 1980s, he taught himself computers and created websites for his children's small business and nonprofit organizations. He also worked as a volunteer for GoodWill Industries, helping to set up the organization's retail stores, and for the Red Cross, where, well into his 90s, he was one of the organization's oldest crisis management volunteers.
Fiercely independent and stubborn, following his beloved Elaine's death in 2009 – after 63 happy years of marriage – he moved to Maplewood Park Place, a senior community in Bethesda. He was active on resident committees there and lived independently until his final days.
Karl will be remembered as a handsome and dapper dresser, who in his younger years was occasionally mistaken for the actor Jimmy Stewart (much to his wife's chagrin). He was also an old-school gentleman and devoted, generous family man and friend, who was able to remain open-minded and evolve his world views with the times. His secret to long life was keeping mind and body active (with Sudoku, tennis and walking), good food, an off-beat sense of humor, unending curiosity and a daily scotch on the rocks before dinner.
Some of his best memories were of summers at the Jersey shore and visits with friends in Pittsburgh.
He is survived by his children, Allyn Kaufmann (Bruce Dicoskey) of Santa Rosa, Calif., Karl J. Kaufmann III (Margrit) of North Port, Fla., K Kaufmann of Brentwood, Md., and Abbe Kaufmann of Silver Spring, Md., and grandchildren Mollie Moore (Sean) of Washington, D.C. and Karl J. "Max" Kaufmann IV (Charlotte Fuschetti) of Atlantic Highlands, N.J., along with many loving nieces, nephews and cousins. Private funeral services will be Wednesday, May 18, in Pittsburgh. Donations in his memory may be made to the Red Cross or So Others Might Eat in Washington, D.C. Arrangements entrusted to Ralph Schugar Chapel, Inc., family owned and operated. www.schugar.com
Condolences
Send Condolence
What an incredible talented, dapper guy. Thinking of you all at this time of loss and wishing you beautiful memories of the joy and love he shared with so many for so many years
By Terry Harquail
- May 14, 2022
---
Dearest Abbe and Allyn, Karl, and K, My deepest condolences for the loss of your father. He was to me always a man of elegance and humor, wit and warmth, gentle teasing and a constant fixture on the porch in the summer evenings at the Harrison street house, he was a part of home to me in my childhood. He was, of course, so much more to all of you. In the fullness of your life ahead may your memories and his essence continue to bless you with his love forever. Blessings of love to you all, your families, and all who love him, as I certainly do, Katherine
By Katherine |McClelland
- May 14, 2022
---