William (Billy) Zukerman

May 16, 2022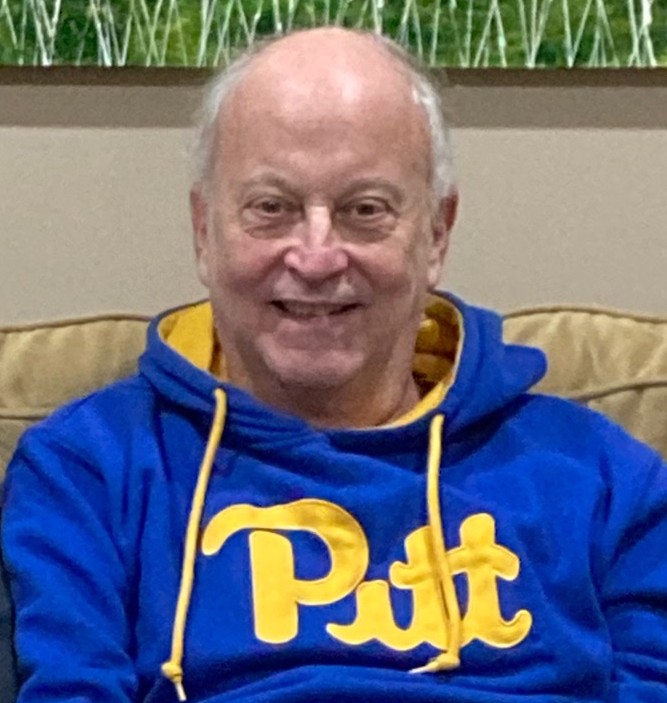 Visitation Information
May 18 2022 - 1:00 pm
Ralph Schugar Chapel, Inc. 5509 Centre Avenue, Pittsburgh, PA 15232

Funeral Information
May 18 2022 - 2:00 pm
Ralph Schugar Chapel, Inc, 5509 Centre Avenue, Pittsburgh, PA 15232


WILLIAM (BILLY) ZUKERMAN: On May 16th, beloved son of the late Joanne Lebovitz and the late Sidney Zukerman and stepson of Dr. Jerome Lebovitz, passed away. He is survived by his beloved wife of 40 years, Robin Zukerman of Monroeville, and his son Kevin Zukerman of Columbus OH. He is also survived by his siblings Michael (Suzan) Zukerman of Charlotte, NC, Nancy (Andy) Liscow of Venice, FL, and Dr. Lori Zukerman (Dr. Tom Strouse) of Los Angeles, CA. Billy was blessed with a vast and beautiful extended family that includes his mother-in-law Phyllis Seidenstein, Siblings-in-law, Judy Tobe, Stephen Tobe and Jeffrey Seidenstein. He was "Uncle B" to Marla, Michael, Kaylee, Ethan, Ella and Ben Werner; Scott, Rebecca, Laila and Asher Tobe; Jill, Colin, Griffin and Jaxson Stuart; Matthew, Leslie, Bella and Dylan Tobe; Josh, Elaine and Elliott Zukerman; Jake Liscow; and Noah and Oliver Strouse. Billy was a sweet, funny, supportive and devoted husband, son, father and all-around family man. He loved being "Uncle B" to all of his nieces and nephews and all of their friends. He had a lifelong love of playing and listening to music. He loved surfing, dogs, dancing and comedy. He owned two businesses, The Clogathon in Oakland and The Shoe Inn at Newman's in Squirrel Hill. Later in his career he became an IT professional, an occupation he enjoyed for over 20 years. He taught Sunday School at Parkway Jewish Center and showed his artistic abilities working on stage crew for high school musicals at Gateway High School and the East End Kids. He will be dearly missed by all who knew him. Services at Ralph Schugar Chapel, Inc., 5509 Centre Avenue on Wednesday, May 18 at 2 PM. Visitation one hour prior to services (1 PM to 2 PM). Interment Homewood Cemetery. Shiva will be held at the home of Judy Tobe at 7 PM on Wednesday and Thursday evenings. In lieu of flowers, contributions in memory of Billy can be made to The Jewish Assistance Fund on their website at JewishAssistanceFund.org. www.schugar.com. 

Condolences
Send Condolence
Robin, So sorry to hear of the passing of Billy. When he had his store iin Oakland, We used to see each other almost every day, because he'd love to hang out at the record store. Whenever a new album came out, that he was interested in, he used to run down to the store so he could hear it. A good person, that says it all about Billy.
By Rob Rosenberg
- May 23, 2022
---
Robin, I just discovered that Billy passed away...heard it from Jay Colker in Chicago. I am so sorry to hear, and that I missed his service. Would love to speak to you, and perhaps can find a way to do so. Please accept my heartfelt condolences. Best. Ken
By Ken Slone
- May 20, 2022
---
I am so deeply sorry to read of Billy's passing… he was an incredibly nice mensch. I laughed with him at Newman's Youth Center as a high school employee there, Zuk was the best with all kids at the Show Inn. So many smiles… my deepest sympathies to Robin and their son. The world was certainly a better place with Billy. May his memory be a blessing. Sincerely, Carol Niren
By Carol Niren
- May 20, 2022
---
Dearest Robin, I was deeply saddened and shocked to hear of Billy's passing, he certainly was a gem, and I know will be sadly and forever missed. I pray that your beautiful memories of Billy will help ease the sorrow, of this loss. You have my sincere condolences. Love, Doris
By Doris and Neil Gillman
- May 18, 2022
---
Dear Robin and Kevin, please accept my sincere condolences on the passing of your dear husband and father. My love and thoughts are with you and your family at this sad time.
By Barbara Himel
- May 18, 2022
---
I am so sorry Robin . My prayer and heart are with you
By Katie Fox George
- May 17, 2022
---
Robin ,Kevin and Family. I am truly sorry to about Billy passing. He was warm & friendly guy...I always liked his easy-going; gracious and endearing personality. He will be missed....
By Alan Barry Horowitz
- May 17, 2022
---
Dearest Robin and Kevin, we are in shock and obviously, very sad. We love the Zukermans and certainly remember and appreciate all that Billy did at EEK and especially the artistic horse s that he designed and painted for our Carousel production at Gateway HS.They are displayed in the windows of the auditorium so all can witness Billy's creativity. Please accept our most loving and sincere condolences.
By Larry Cervi
- May 17, 2022
---
Robin My Deepest Sympathy to you and your Family Sincerely Paul
By Paul Herman
- May 17, 2022
---
I just want to send my sincerest condolences to the Zukerman family. I work with Kevin and have had many conversations with him, especially recently, about his family. Kevin's love for his family and his father specifically has really shown through. My best to your entire family as you are grieving.
By Steven Selfinger
- May 17, 2022
---
Dear Robin & family, I am so saddened by this news. Billy was truly the nicest of the nice. So many memories of Temple Sinai & fitting my children at The Shoe Inn. Wishing all of you strength. May Billy's name always be for a blessing.
By Harold Marcus
- May 17, 2022
---
I am so very sorry to hear the news about Billy. Few in his family will recognize my name, but Billy and I shared a bar mitzvah date, Saturday, January 18, 1964 at Temple Sinai. If the family has any photos of that day, I am the funny-looking kid wearing glasses in the photo with Billy. My sincerest condolences to the family,.
By Bob Canter
- May 17, 2022
---
Our deepest sympathy on the loss of Billy. He was a wonderful person, and he will be missed by many. May his memory be a blessing.
By Sandy and Marty Golomb
- May 17, 2022
---
Dearest Robin and Kevin, Billy I got to know through his lovely wife Robin and I enjoyed his sweet smile and kindness he just glowed with...I adored how he loved Robin and Kevin so much he would tell everyone how lucky he was... May he rest knowing he fulfilled his mission being a great husband,father, and family man. Robin, I'm so very sorry ...Love Sharie.
By Sharie Ehrin
- May 17, 2022
---
Our deepest condolences to Robin, Kevin and the extended Zukerman family. Billy was such a sweet soul and I am so glad to have been his friend. We will miss you Zuk... Rest in peace
By Jonathan and Laura Daniels
- May 17, 2022
---
I will miss my dear friend Billy. His patience, sense of humor, and love will be in my memories forever. Rip in peace my long time friend. I love you…
By Ivy Coffey
- May 17, 2022
---