Marilyn Frohlich

May 24, 2022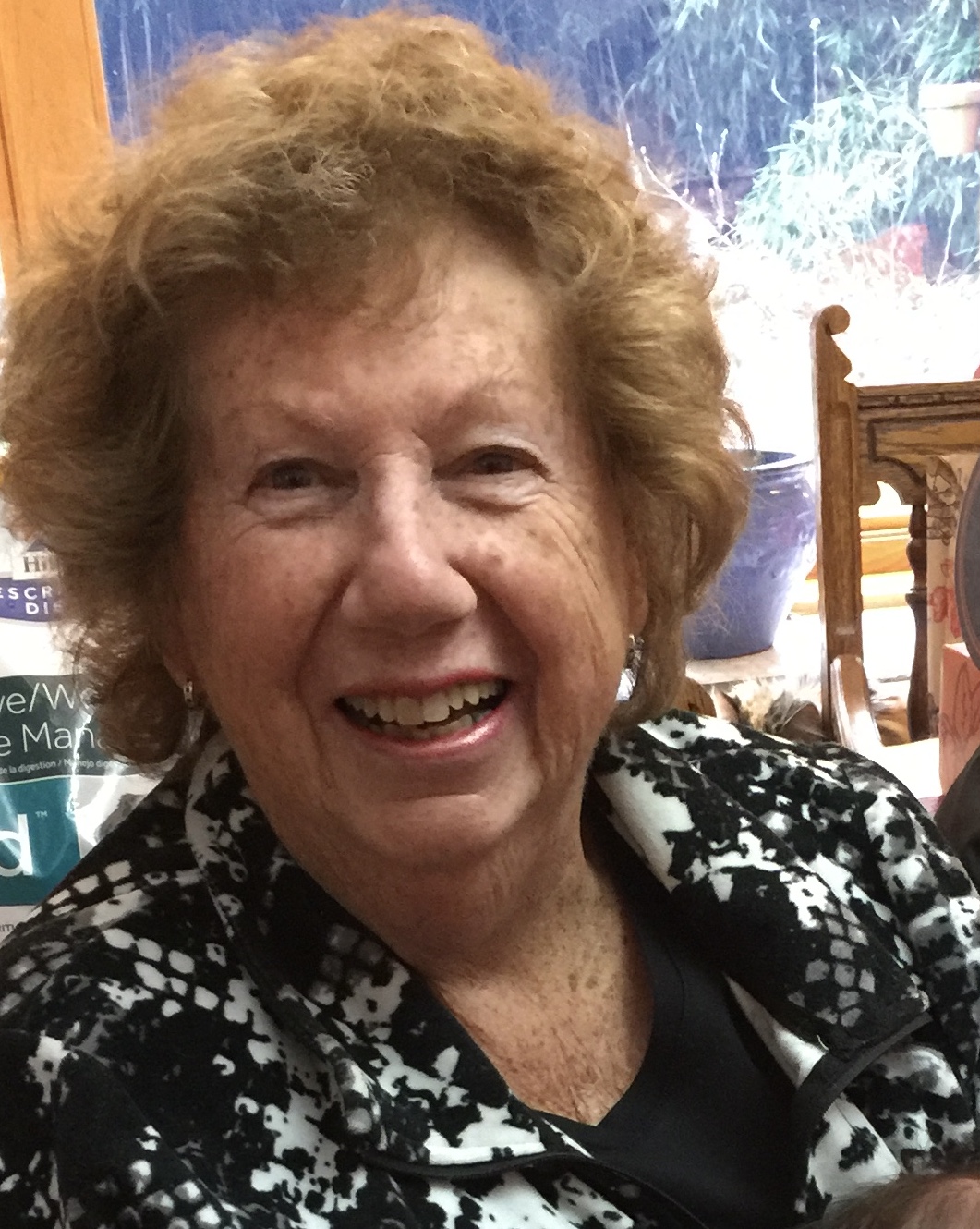 Funeral Information
May 26 2022 - 11:00 am
Homewood Cemetery, 1599 S. Dallas Avenue, (Squirrel Hill), Pittsburgh 15217


MARILYN FROHLICH: On Tuesday, May 24, 2022. Beloved wife of the late Stanley Frohlich. Loving mother of Rick Frohlich, Mindy Frohlich (late Joe Schneier) and David Frohlich. Sister of Donald (Miriam) Krieger and the late Burt Ritter. Grandma of Sara Schneier. Treasured in-law to Ezra and Cathy. Second mom to Rochelle Lilien. Also survived by special nieces and nephews, Susie, Barry, Jeff, Lee, Willa, Hadassah and Cali. She will be missed by everyone who knew her. Graveside Service and Interment will be held on Thursday at 11 AM at Homewood Cemetery. In lieu of flowers, contributions may be made to Greater Pittsburgh Community Food Bank, 1 N. Linden Street, Duquesne, PA 15110. Arrangements entrusted to Ralph Schugar Chapel, Inc., family owned and operated. www.schugar.com

Condolences
Send Condolence
I am so sorry for your loss. What a pleasure it was to be around her at the bridge table and in the community. I didn't have the pleasure of getting to know her daughters, however I know David a sweet person taking after his mother. I extend my deepest sympathy to the family. Arlene Cullen
By Arlene Cullen
- May 25, 2022
---
Dear David and family, I am so sorry to learn of Marilyn's passing. I shall always remember her ready smile and generosity of spirit. Her sharpness and sense of humor invariably punctuated our conversations, a source of delight and balm for a frazzled spirit. My deepest sympathy to you and to your family. May you remember her with gladness and may her memory be a blessing.
By Diana Sargent
- May 25, 2022
---
So sorry to hear of Marilyn's passing. We worked together for over 20 years. I know she is missed by all of you
By Diane Massenburg
- May 25, 2022
---
My condolences to your family. I remember with fondness the warm summer days when we all swam together at the JCC pool in Monroeville. I always had great conversations - with your dad too - and the world will be a far less better place without Marilyn. Your family is in my thoughts and prayers and my her name be a blessing. Sincerely, Jon
By Jon H.Prince
- May 25, 2022
---
Dear Mindy and family, I am so sorry for your loss. I will miss her contagious laugh and her wonderful sense of humor. I spent many happy hours having fun with her and listening to her tell of all her travels. Again, so sorry. My thoughts and prayers are with you at this difficult time.
By Leila Friedman
- May 24, 2022
---
I'm so sorry to hear this terribly sad news. My heart is broken. I will miss her beautiful smile and sunny disposition. My sincerest sympathy to your whole family.
By Doris Braun
- May 24, 2022
---
Having been actively involved in the Pittsburgh duplicate bridge world, II first met Marilyn through her old friends, Esterita Cohen, Debbie Zitner, and Jackie Skirboll. It was always a pleasure to encounter her. My sympathy is particularly extended to David at this sad time. May her memory be a blessing. With fond regards..... Richard
By Richard S. Zack
- May 24, 2022
---