Elinor Young

May 30, 2022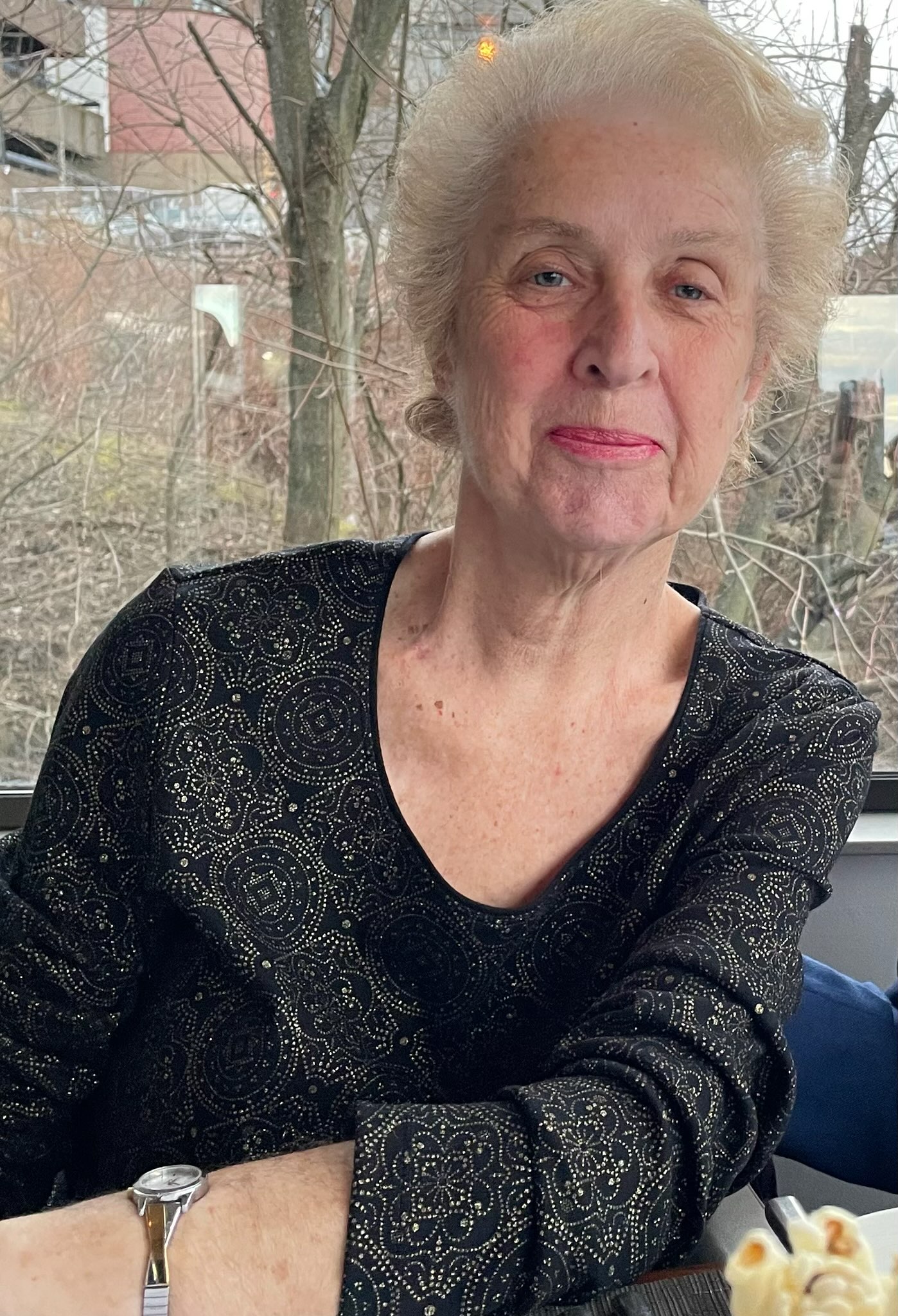 Funeral Information
June 1 2022 - 11:00 am
Ralph Schugar Chapel, Inc, 5509 Centre Avenue, (Shadyside) Pittsburgh, 15232


ELINOR RONDA SHRUT YOUNG: On Monday, May 30, 2022. Born on October 2, 1944 in Pittsburgh. Long time library clerk at Allderdice High School, and a lifelong volunteer. Beloved wife of over 50 years to Nathan Young. Devoted mother to Mindy Young-Secunda and Jeff (Laura) Young. Doting Bubbie to Jake and Isabella Secunda, and Adeline and Evan Young. Loving sister to Racille (late William) Lazar. Treasured aunt and cousin to many. Services at Ralph Schugar Chapel, Inc., 5509 Centre Avenue, Shadyside on Wednesday, June 1, 2022 at 11 AM. NO Prior Visitation. Interment Homewood Cemetery. In lieu of flowers, contributions may be made to Mollie's Meals care of the Jewish Association on Aging, 200 JHF Drive, Pittsburgh, PA 15217. Arrangements entrusted to Ralph Schugar Chapel, Inc., family owned and operated. www.schugar.com 

Condolences
Send Condolence
my deepest sympathy to all of your family on Elinor,s passing. We grew up on Sherbrook Street together and were friends with all the kids on the block. It was a nice time to be young, In recent years I would run into her and we would bring things up to date chatting at Giant Eagle. My sympathy to Racille her dear sister. May her life be for a blessing. Rest in peace. Jay Childs
By jAY cHILDS
- June 04, 2022
---
My deepest sympathy to Elinors family after learning of her passing today. We were friends at TAHS and when we bumped into each other at Costco, it was as though time stood still. Rest In Peace, friend.
By Janice Evank Tomko
- June 01, 2022
---
Jeff - - So very sorry to hear about your mom. She always brightened my day! A truly special lady. - - Ken Lutz
By Ken Lutz
- June 01, 2022
---
Dear Nate and Family, I'm so sorry to learn of the passing of your beloved Elinor. Nancy & I are so glad to had the pleasure of meeting up with you & Ellie last summer when we were in Pittsburgh when we came to visit with Marlene G. I have wonderful memories of our over 50 year friendship with you & Ellie and the whole "gang" back in the 60's & 70's and always enjoyed your great company. May Ellie rest in piece, she will be missed. Your long time friends, Ron & Nancy Tannenbaum
By Ron Tannenbaum
- June 01, 2022
---
Elinor was my classmate all our growing-up years in Squirrel Hill. I remember her kindness, modesty, and quiet sense of humor. I'm glad to read about her fulfilling family life, and can so imagine how much she treasured and was treasured by her husband, children and grandchildren. May her memory be a blessing.
By joyce kornblatt
- June 01, 2022
---
May Elinor Rest In Peace.
By Mary Sue Rogal Owen
- June 01, 2022
---
We have lost a dear and valued member of the community, a kind and gentle soul. Wishing her family the comfort of beautiful memories.
By Susan and Fred Bortz
- June 01, 2022
---
Have known her fir 50 years ir so. Lovely lady. Rest I. Oh we by friend
By Lois m sherry
- June 01, 2022
---
So sad to learn of Cousin Elinor\'s passing. We had hoped for better news, as did everyone. Elinor was a wonderful, caring, kind person, always doing good for others. We will miss her. The prophet Isaiah wrote \'to live in the hearts we leave behind is truly not to die\'. May your good memories sustain you, Nate, Racille, Mindy, Jeff, and families. Rest in Peace, Dear Elinor.
By Cindy and Grant Simon
- June 01, 2022
---
My heart goes out to all of you. I have such fond memories of the days at Minadeo and Reizenstein. I never saw her without a smile. I will miss her. My condolences to your whole family.
By Doris Braun
- May 31, 2022
---