Robert Feinberg

April 12, 1924 - June 13, 2022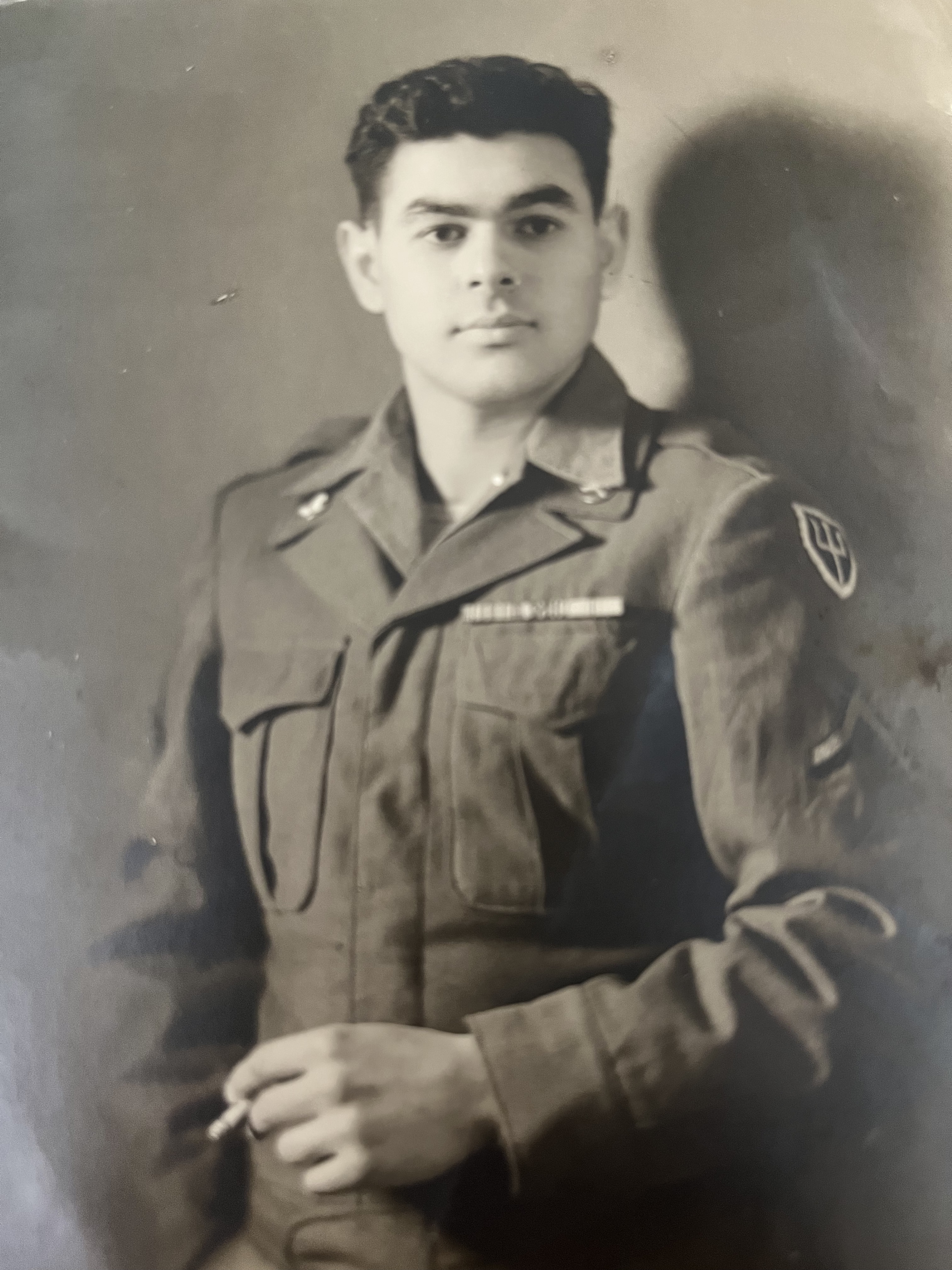 Visitation Information
June 15 2022 - 11:00 am
Friends may meet at Ralph Schugar Chapel, Inc., 5509 Centre Avenue, (Shadyside) Pittsburgh, PA 15232

Funeral Information
June 15 2022 - 12:00 pm
Beth Shalom Cemetery, 1501 Anderson Road, Pittsburgh, PA 15209


ROBERT (BOB) FEINBERG: Of Pittsburgh, PA passed away peacefully on June 13, 2022.  Bob was born on April 12, 1924 in Pittsburgh, PA.  He was the son of Sol and Esther Feinberg.  Bob was preceded in death by his wife Mitzi, his son Neil Feinberg and his sister Ruth Schwartz.  He is survived by his daughter Vicki Cayuela (Jeff Plymell), his son Glen, grandchildren Lauren and Ben Baer, Ali Cayuela and Tim Shoemaker, Jordan and Bob Dornin, Hannah Feinberg, Mia Feinberg and Nick Griffiths, and Max Feinberg.  Bob is also survived by 4 great-grandchildren Arielle, Ruby, Beau, Jake and loving nieces and nephews.  Bob was a loving husband to his wife Mitzi for over 70 years.  Bob and Mitzi's marriage was an inspiration to all that knew and loved them. Bob will be remembered for his wit, storytelling, jokes and his generosity.  He always put other's needs above his own. Friends may meet at Ralph Schugar Chapel, Inc., 5509 Centre Avenue, Shadyside, on Wednesday, June 15 at 11 AM and then proceed to Beth Shalom Cemetery, Shaler Township, PA for 12 PM Graveside Services. Contributions may be made in Bob's memory to the UPMC Hillman's Cancer Center, 5115 Centre Ave., Pittsburgh, PA 15232. Arrangements entrusted to Ralph Schugar Chapel, Inc., family owned and operated. www.schugar.com  

Condolences
Send Condolence
Vicki, Glen, & Family, I met your father on June 13, 1969 when I was hired at the receptionist at United Plate Glass Company where I worked for 5 years. Your dad was always very nice to work with. I lost track of the employees over the years, but when I was touring the New Riverview Apartments, I saw his name on his apartment door. I did leave him a note, but unfortunately we never did connect. I hope and pray that all of your good memories of your father will give you peace during this very difficult time. May he rest in peace.
By Terry Kichinko DeIuliis
- June 14, 2022
---
Dear Vicki, I am so saddened by your dad's passing. He sounds like a wonderful man who will be greatly missed. Please accept my condolences, and share my sympathy with your family. I am holding you in my heart, and keeping you in my thoughts at this sad time.
By Virginia Gutauskas
- June 14, 2022
---