Dr. Robert Littmann

June 17, 2022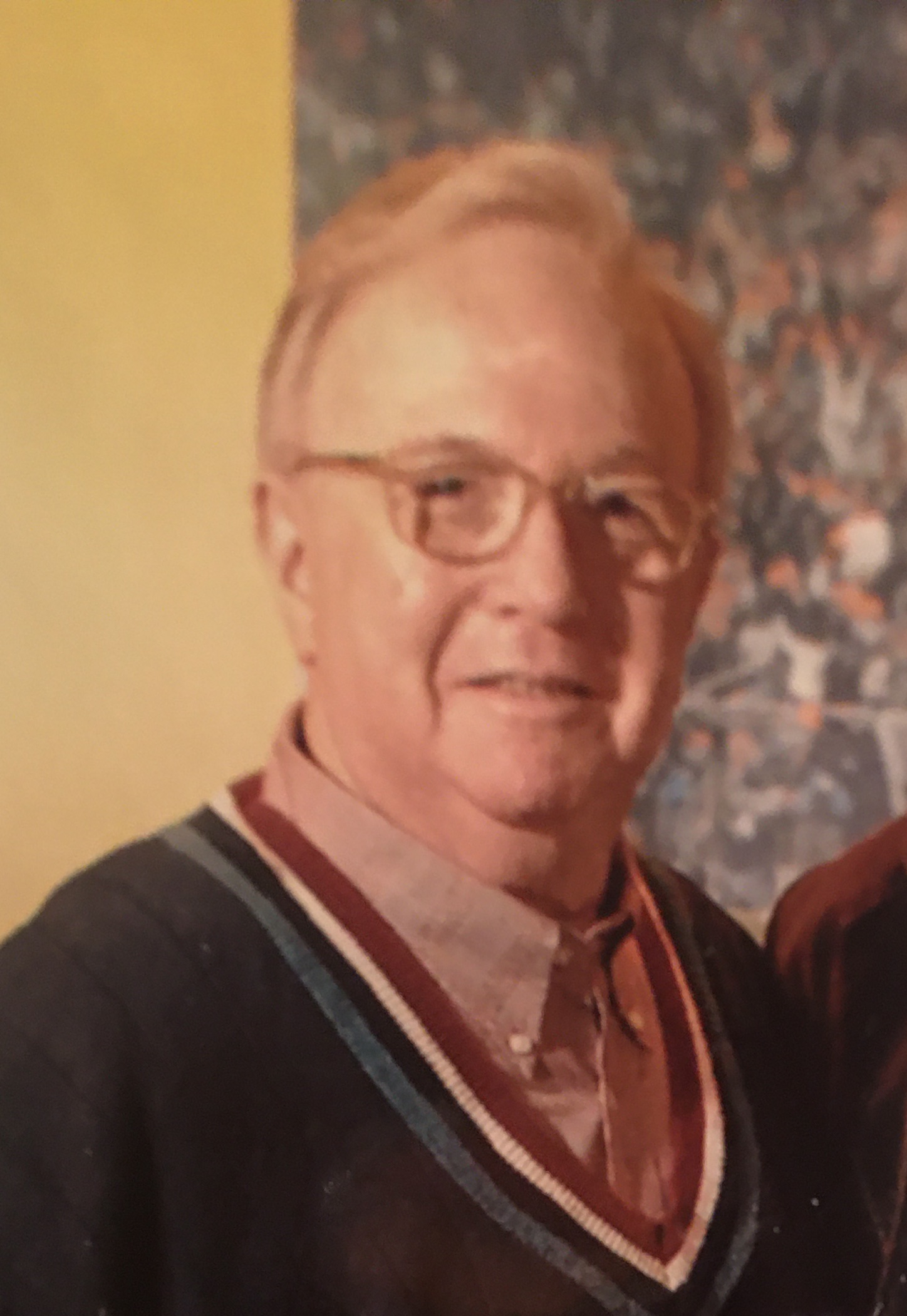 Visitation Information
June 20 2022 - 12:00 pm
Ralph Schugar Chapel, Inc., 5509 Centre Avenue, (Shadyside) Pittsburgh, PA 15232

Funeral Information
June 20 2022 - 1:00 pm
Ralph Schugar Chapel, Inc., 5509 Centre Avenue, (Shadyside) Pittsburgh, 15232


DR. ROBERT LITTMANN: On Friday, June 17, 2022. Beloved husband of Gerrie Littmann. Beloved father of David (Karen) Littmann, Tracy (Kenny) Hilton, and Jared (Marlene Niefeld) Littmann. Brother of Janice (late Leo Plevy). "Pa" to Ben, Jon, Isabel, and Zach. Uncle of Alan, Karyn and Rick. Also survived by great and great-great nieces and nephews. Bob graduated from medical school in 1965, then began practicing as a urologist. He also served in the Air Force. Bob adored his wife, children, and grandchildren, as well as the Yankees and the stock market. Services at Ralph Schugar Chapel, Inc., 5509 Centre Avenue, Shadyside on Monday at 1 PM. Visitation one hour prior to services (12 Noon - 1 PM). Interment West View Cemetery of Rodef Shalom Congregation. In lieu of flowers, contributions may be made to JFCS Squirrel Hill Food Pantry, 828 Hazelwood Avenue, Pittsburgh, PA 15217 or Greater Pittsburgh Community Food Bank,1 N Linden Street, Duquesne, PA 15110 or a charity of donor's choice. A special thank you to all of his wonderful caregivers over the last 18 years, including the Pittsburgh Veterans Administration. Shiva will be held at the Littmann Residence on Monday and Tuesday from 6:30 PM to 8:30 PM, with Minyan at 7 PM. www.schugar.com

Condolences
Send Condolence
Gerrie, I am so sorry for your loss. Love, Susan Portnoy
By Susan Portnoy
- June 25, 2022
---
Dear David, Karen, Gerri, Jon, and the entire Littmann family, On behalf of our family, Elizabeth (Lizzie, as she's known to you), Isaac, and myself, we send condolences on your loss. Jon has shared such loving stories about his grandfather, so it's clear this is a profound loss of a great man. Yehi zichra baruch.
By Helen Petracchi
- June 20, 2022
---
I remember Bob for his sense of humor...I really a pipe at some point and his good bridge playing. I love his wife and children David Tracey Jared and the it spouses and grandkids.. smart ..funny...and loved and engaged with their Pa....lucky for family in Pittsburghto share good times and memories. He loved his home in Wayne with pool . May his memory be a blessing.. hugging you minus Covid from afar..
By Alice Osur
- June 20, 2022
---
Dear Mrs Littman, Jared and family, So sorry for your loss. May his memory be blessed and G-d give you strength. Baruch Hashem
By John Van de Kamp
- June 19, 2022
---
I'm so sorry to hear about your loss. He was such a good man! Let his memory be a blessing.
By Daryl Plevy
- June 19, 2022
---
I had both the privilege and honor of helping to take care of Dr. Littmann for 12 years, and after a while, he became more than just another client, he became a friend. He was a very smart and wise person and I'm glad I had the opportunity to know him. My sincerest condolences go out to his wife and family. He will be deeply missed! Rest in peace, my dear friend. I'll never forget you!
By Daniel Fryson
- June 19, 2022
---
Rest In Peace Bob your struggle is over . May the heavenly hosts carry you to the Blossom of Abraham
By Connie Taylor
- June 19, 2022
---
May his memory be a blessing.
By Sharon Newberger
- June 18, 2022
---
Uncle Bob, you are loved by many and we all have wonderful memories. We love you!
By Plevy's
- June 18, 2022
---
Dear Gerrie, My deep condolences to you and your family. You were devoted to getting him the best care possible at home n making him comfortable. When 24/7 care at home wasn't viable you found him a place that couldn't meet his needs. You have travel a long road together with lots of wonderful memories. Hold on to them my friend. Take care. Eveline
By young eveline
- June 18, 2022
---
We have such fond memories of the times we spent with Gerrie and Bob when we lived down the street from each other. Remember some of those great adventures when we took some wonderful day trips. Gerrie, you are to be admired for the outstanding care and how you saw to it Bob had the best quality of life he could have. Love, Ricky and irv
By Ricky and Irv Hartman
- June 18, 2022
---
A very sweet man, an excellent doctor. He adored his Gerrie and his family. A great sense of humor and a real mensch. May his family be blessed with wonderful memories. Elaine and Sy
By Dr and Mrs. S. Schlossberg
- June 18, 2022
---
I am so sorry for your heartbreaking loss. Bob will watch over you forever. Love to you Gerrie🖤🖤 Barbara Abraham
By Barbara Abraham
- June 18, 2022
---
Rest in peace Dr. Littman. Thank you for serving our country in the United States Airforce.
By Bob and Ellen Hilton
- June 18, 2022
---