Robert "Bob" Kaplan

June 30, 2022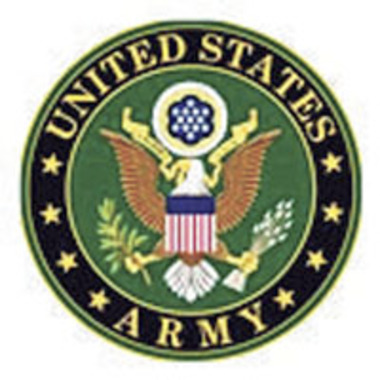 Funeral Information
July 3 2022 - 11:00 am
Mount Lebanon Cemetery/Temple Emanuel Section, 509 Washington Road, Pittsburgh, PA 15228


ROBERT "BOB" KAPLAN: Peacefully at home, on Thursday, June 30, 2022. Dearest beloved husband of Donna Bernstein Kaplan. Loving father of Steven (Linda) Kaplan, Randy (Lynn) Kaplan, Bill (Pattie Zivkovic) Kaplan, Karin (Jeff) Blum, and Jamie Kaplan; and loving stepfather of Debra (Jim Kramer) Bracco and Linda (Jeff) Solomon. Beloved brother of Ivan (Sharon) Kaplan. Devoted Grandpa, Crumpa, Papa, G-Pa, and Papa-Pow of Donald (Emily) Kaplan, Phillip (Corey) Kaplan, Bobie Lynn (Chaz) Smith, Christina Kaplan, Jeffrey (Courtney) Kaplan, Tony (Beth) Kaplan, Nicholas Blum, Aaron Bracco, Cole Bracco, Ryan Solomon, Spencer Solomon, Kate Solomon, and the late Leah Blum. Adoring GG and GG-Pa of Eliza Kaplan, Cora and Mandy Smith, Ty and Brynn Kaplan, and Penny and Harper Kaplan. Also survived by many beloved nieces, nephews, cousins, and friends. Bob was a self-made and successful businessman. He and his brother Ivan were co-owners of KoolVent Aluminum Products. Bob was a US Army veteran, having served in Korea, where he was wounded in action. Bob was an extraordinarily honorable man, whose word was good and his handshake respected. He was a kind, caring, giving, devoted, dedicated family man, whose wife and all of their children, grandchildren, and great-grandchildren meant the world to him. Graveside Services and Interment will be held on Sunday, July 3, 2022 at 11 AM at Mount Lebanon Cemetery/Temple Emanuel Section. Shiva will be held after services on Sunday at the Kaplan Residence. A special thank you to Dr. Stuart Chetlin, Nurse Richard, and the entire staff of Sivitz Hospice, Cindy Pace for providing us with wonderful, caring, and attentive aides. Contributions may be made to Disabled American Veterans, 1000 Liberty Avenue, #1606, Pittsburgh, PA 15222 or Vietnam Veterans Memorial Fund, 1235 South Clark Street, Suite 910, Arlington, VA 22202. Arrangements entrusted to Ralph Schugar Chapel, Inc., family owned and operated. www.schugar.com.

Condolences
Send Condolence
Just heard and so very sorry for your loss. May Bob's memory be a blessing.
By Debbie Haber
- July 07, 2022
---
Dear Donna, Very sorry to hear about Bob. A really good guy who will be deeply missed.
By Evan Merenstein
- July 07, 2022
---
Dear Donna, I just learned of the passing of your dear husband from your post on Facebook. I know that you had a wonderful life with him. Please accept my deepest condolences. May your fond memories sustain you. Fondly, Carol Goldblum Nathenson
By Carol Nathenson
- July 06, 2022
---
Dear Donna, I am truly sorry that you have lost your husband Bob. You and he had a good life together and you will find comfort in remembering all the good times and knowing that you made his life so happy. Please take care of yourself. Nancy
By Anne Byrnes (Nancy)
- July 05, 2022
---
Dear Donna, We are thinking of you in this time of sorrow our prayers and best wishes are with you and yours. If there is anything you need or some thing we can do or be of help please let us know.
By David & Sheli Paris
- July 03, 2022
---