Lucille Cohen Katz

July 5, 2022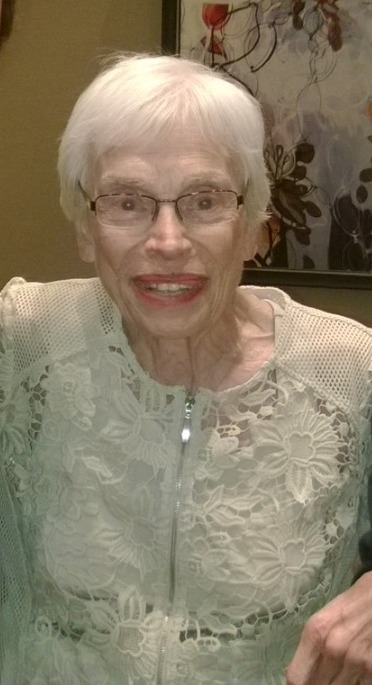 LUCILLE COHEN KATZ: Of Pittsburgh, PA died Tuesday, July 5, 2022, at 95. She was born in 1927 in the Oakland neighborhood to Jewish-Polish immigrants I.C. Cohen and Dora Hirsh.  Lucy graduated from Schenley High School in 1945 and received a BS degree in Chemistry from the University of Pittsburgh in 1948. She married Dr. David Katz in 1950. Though the couple moved to Punxsutawney, PA, she commuted to the University of Pittsburgh where she received a M.S. in Microbiology in 1952. One advisor was Dr. Jonas Salk. In Punxsutawney, she taught sciences in the local Catholic school and was very active in the community, including being a founder of the Groundhog Cookbook. While Dave established a dental practice, Lucy earned a  teaching certificate from nearby Indiana University of Pennsylvania. In 1966, Lucy and Dave moved to the South Hills of Pittsburgh where she taught math and sciences in local school districts. In 1982, she took a position as a Chemist in the U.S. Bureau of Mines where she worked until retiring at 75. She was active in the Pittsburgh session of the American Chemical Society through which she visited schools across the country demonstrating  chemical principles. In addition to her exceptional professional career, Lucy may have been best known for her ability to bond with people. The door of Lucy and Dave's house was never locked, partly because they could never find the keys. It was open to all who sought their council and Lucy's cooking. She had an extraordinary ability to empathize with anyone. She had a heart, which sometimes had trouble beating normally, but was large enough to accept anyone and everyone, be they family, friends or even strangers she would meet on a park bench. She never spoke ill of anyone. She was an ordinary woman with extraordinary qualities for caring, friendship and love. She made life better for those whom she touched. Everyone felt her love. Her marriage of 45 years with Dave was a model of that love and mutual respect. Dave predeceased Lucy in 1994. Left to remember her goodness and light are her children, Howard and Dalia Katz of Tel Aviv, Jerry and Carole Katz of Pittsburgh, grandchildren Glenn and Steve Sherman of Rhode Island, Daniel Katz and Ben Katz of Pittsburgh, Ofir and Ofri Katz, Lior Katz, Myahn and Ben Meir, all of Tel Aviv; four great-grandchildren Rafi, Gefen, Sol and Lev; many devoted nieces, nephews, great-nieces and great-nephews, and scores if not hundreds of 'adopted' children and grandchildren whom she befriended over her long life. She will be buried next to Dave in Israel. No service is planned in Pittsburgh. Memorial donations may be made to the Weinberg Village Employee Fund (https://jaapgh.networkforgood.com/projects/86612-with-you-we-can-without-you-we-cannot/) or Beth El Congregation (412-561-1168). Arrangements entrusted to Ralph Schugar Chapel, Inc., family owned and operated. www.schugar.com
Condolences
Send Condolence
Jerry, so sorry to hear of your mother\'s passing. You were very fortunate to have had her in your life for so long. I am sure she was very proud of you and your family. .
By Jerold Grupp
- July 10, 2022
---
Sorry for your loss. Many fond memories of Lucy for over 50 years.
By Frank Dreifuss
- July 08, 2022
---
We are so sad to hear of Lucy's passing. She was such a special lady! May her life and the memories warm your heart.
By Sandy and Stu Chaban
- July 07, 2022
---
Jerry and Carol, Sorry for your loss. May your mother's memory be a blessing. Harold and Nancy Love.
By Harold Love
- July 07, 2022
---