Morton A. Seltman, D.M.D.

November 16, 1926 - July 11, 2022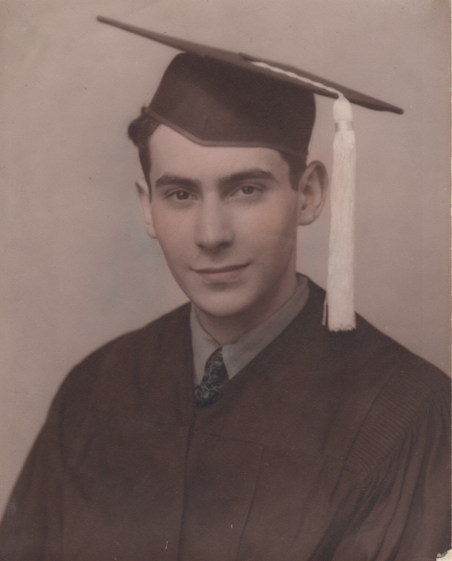 Visitation Information
July 13 2022 - 1:00 pm
Ralph Schugar Chapel, Inc., 5509 Centre Avenue, (Shadyside) Pittsburgh, PA 15232

Funeral Information
July 13 2022 - 2:00 pm
Ralph Schugar Chapel, Inc., 5509 Centre Avenue, (Shadyside) Pittsburgh, PA 15232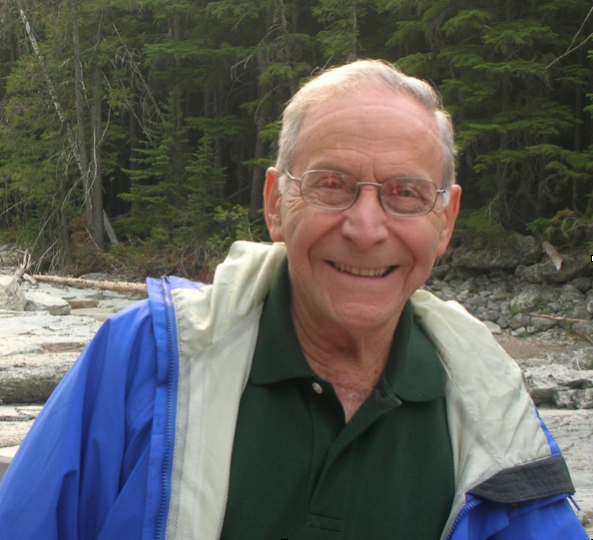 MORTON SELTMAN, D.M.D.: 11/16/1926 - 7/11/2022. Morton Alfred Seltman died peacefully at home on Monday morning at age 95. He was the son of Max and Mathilda Seltman. During his long life, he was blessed with two loving marriages. With his first wife of 42 years, Joyce Levinson Seltman, he had 3 children: Marty (Janet), Howard (Kathy McIntyre) and Susie (Lee) Segal. In 1994 he married Rita Weinstein Seltman and welcomed her children into the family, Randi Goldmann (Marty Forman), Richard Goldmann (Barry Buck) and Bernie Goldmann (Melisa Wallack). He outlived both his wives, enjoying time with his children, grandchildren and great-grandchildren. He was loving and supportive of his grandchildren, O.E. Zelmanovich (Rayden Sorock), Jake (Cortney) Seltman, Rachel (Alan) Jern, Maddie Seltman (John Trimpi), Ben Segal (Feliz Molina), Emily Segal z"l, Jessica Segal, Max, Jake, and Ross Forman and Lilyana, Mercer and Grey Goldmann. His great-grandchildren, Noah, Ari, Isaiah, Calder, Azalea, Kol and Agnes loved to play with him. Mort is also survived by many adoring nieces and nephews. Mort was a Pitt graduate who became a dentist in 1951. He practiced, with a reputation for gentleness, in the Park Building downtown for 56 years. Mort served in the Navy for 2 years during World War II. He was proud of his service in Subic Bay in the Philippines. He was a member of Phi Epsilon Pi and Alpha Omega at the University of Pittsburgh. He was the president of the Judge Samuel Weiss Lodge of B'nai Brith. Mort served on the board of trustees and the brotherhood of Temple Sinai, he was a member since 1957. He also served on the Board of the Hebrew Free Loan. Mort enjoyed golf, theater, symphony, opera, and Friday night dinners with his extended family. He was always learning, an avid traveler, reader and fan of trivia and word games. Services at Ralph Schugar Chapel, Inc., 5509 Centre Avenue, Shadyside on Wednesday, July 13 at 2 PM. Visitation one hour prior to services, (1 PM - 2 PM). Interment Temple Sinai Memorial Park. Masks are requested by the family. Contributions may be made to the Pittsburgh Hebrew Free Loan Association (hflapgh.org/donate). www.schugar.com

Condolences
Send Condolence
My father, Sam Spatter, was a friend and patient of Mort's. I also became a patient when I was young. He was always very kind and gentle. My deepest condolences on behalf of my dad (v'shalom) and myself. Sue Spatter Breitenbach
By Susan Spatter Breitenbach
- July 14, 2022
---
I had the pleasure of working with your Dad for 30+ years. He was the kindest, compassionate, and intelligent person that I ever knew. We went through many good times and some hard times but he always had a smile and knew the right thing to say. Also, he was the best Dentist around. I will miss him.
By Arlene Neil
- July 13, 2022
---
So very sorry to learn of your dad's passing. He was a wonderful man and a great dentist. Last of the golf foursome. My deepest sympathy. Gail Sachs
By Martin, Howard and Susan
- July 12, 2022
---
Dear Seltman family, please accept my deepest condolences on your loss. Morty was a long time friend and golfing buddy for many years I will miss him
By Yale Feingold
- July 12, 2022
---