Marion "Mimie" Zlotnik

June 2, 1928 - July 19, 2022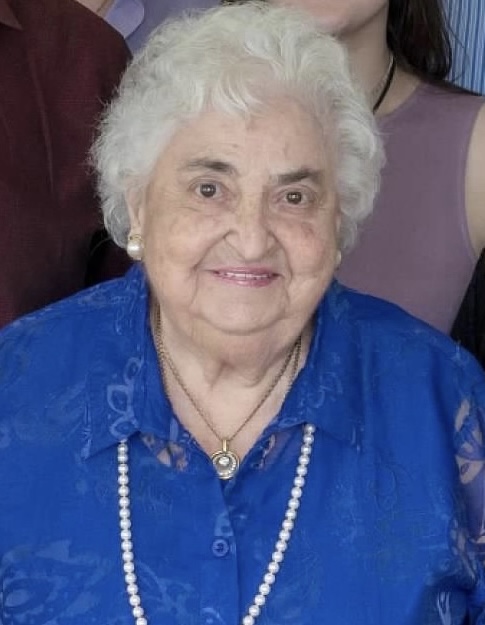 Visitation Information
July 20 2022 - 12:00 pm
Ralph Schugar Chapel Inc., 5509 Centre Avenue (Shadyside) Pittsburgh 15232

Funeral Information
July 20 2022 - 1:00 pm
Ralph Schugar Chapel, Inc, 5509 Centre Avenue (Shadyside) Pittsburgh, 15232


MARION "MIMIE" ZLOTNIK: Of Pittsburgh, born June 2, 1928, passed away on July 19, 2022, at 94 years of age. Dearest daughter of the late Harry and Ida Surloff. Wife of the late Milton Zlotnik. Survived by her sons Cliff (Judee) and Arnold of Pittsburgh, and Stuart (Donna) of Montville, New Jersey. Grandmother of Zachary, Bryan (Sonya) and Lindsay of Pittsburgh, Robert of New York, New York, Hayley of West Palm Beach, Florida, Joshua of Shelton, Connecticut, Ian of Houston, Texas and Eric of Horsham, Pennsylvania. Great-grandmother of Patrick and Ezra of Pittsburgh.

Mimie was surrounded by her family and caregivers and passed peacefully. Mimie was a native of Pittsburgh where she attended Taylor Alderdice High School and the Pittsburgh Art Institute. After marrying her beloved husband Milton, they started and built a local pest control company that is still operated today, Pestco. Mimie was known as an avid and accomplished artist. Her artwork was frequently featured at local exhibitions and adorns the walls of the homes of her family and friends as well as Weinberg Terrace where she lived for the last ten years. Mimie lived for her family and was the consummate care giver. She was strong willed even in her passing. She hung on waiting for two of her grandsons to arrive from New Jersey to see them one last time. There is something poetic about her passing. We all knew there was a good chance that she would be reunited with Milton her beloved husband of 67 years on the day of their anniversary. The caregivers told us she had a bit more time but not Mimie. For ninety four years she did things her way and last night was no different. Though she was uncharacteristically one hour late she rejoined the love of her life in eternity.

Services at Ralph Schugar Chapel, Inc., 5509 Centre Avenue, Shadyside on Wednesday, July 20, 2022 at 1 PM. Visitation one hour prior to services, (12 Noon - 1 PM). Interment Beth Shalom Cemetery. In lieu of flowers, contributions may be made to the Jewish Association on Aging, 200 JHF Drive, Pittsburgh, PA 15217. www.schugar.com
Condolences
Send Condolence
I"m so sorry to hear of aunt Mim's passing. Though I rarely kept in touch with aunt Mim and Uncle Milt after our family moved to Florida when i was 10 yrs old, I loved them both. They were both kind and loving people to me as a child, and I think of them both today and have all my life.
By Mark Surloff
- July 20, 2022
---
I have the pleasure of meeting Mimie. And she was so proud of her artistic pictures, her lovely smile, and so sweet. The first moment I met Mimie I felt like part of the family. I'm so happy she had her family there with comforting hugs. And prayers. I am blessed to know her. And I enjoyed her company. Especially when we were breaking bread and celebrating her faith. Her family is so beautiful and seeing her and talking with her just gave me a wonderful feeling of being loved. Rest with God my sweet lady. I will miss you. In all of your family will enjoy parts of you through your pictures. What an amazing treasure. All my love, Veronica S. Norman
By Veronica S. Norman
- July 19, 2022
---
I am sending my deepest sympathy to the entire Zlotnik family. I also remember the story about when Mim was in Florida and she kept sending back her vanilla ice cream because she thought there was dirt in it. Mim was 1 in a million and will be deeply missed by all. RIP Mim! Love you!
By Laura Boosinger
- July 19, 2022
---