Theodore Stern

July 29, 2022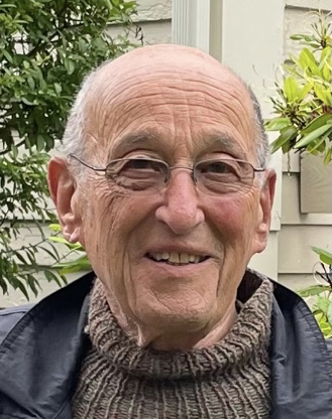 Visitation Information
August 1 2022 - 12:30 pm
Ralph Schugar Chapel, Inc, 5509 Centre Avenue, Pittsburgh, PA 15232

Funeral Information
August 1 2022 - 1:00 pm
Ralph Schugar Chapel, Inc., 5509 Centre Avenue, Pittsburgh, PA 15232


THEODORE STERN: Arrived in New York City in 1938, a nine year-old refugee from Nazi Germany. The first in his family to go to college, he moved to Pittsburgh in 1958 with Elizabeth Spier Stern, his high school sweetheart, to join Westinghouse Electric's nascent commercial nuclear energy business. He grew to become "Mr. Nuclear Power," leading Westinghouse's nuclear business around the world, then its Power Generation business, and eventually retiring as Senior Executive Vice President and a member of the Board of Directors. That turned out to be just the beginning. Ted began investing in and mentoring smaller businesses. In his late 60's, he took over as Chairman & CEO of a money-losing long-distance reseller and built it into InContact, a billion-dollar software company delivering cloud-based call center functionality. He continued to be active in building businesses, stepping down from the board of one last NASDAQ company only in 2021 at 91 years old. Ted was equally devoted to his family and his community. He personally cared for Liz through five years of an increasingly devastating illness before her death in 2015, wanting for her never to need an outside aide. He remained an important mentor of his sons and grandchildren as they have built their own careers. He provided leadership to the Pittsburgh Symphony Orchestra and his synagogue, and support to the Greater Pittsburgh Jewish Federation. Ted passed away on Friday morning, July 29, after a brief hospitalization. He is survived by his three brothers, Julius, Martin, and Herbert Stern, and his sons and their families, Andrew, Joanne (Gold), Daniel and Zachary Stern and Jonathan, Joy, Jason and Jenna (Ventresca), and Jessica Stern. Services at Ralph Schugar Chapel, Inc., 5509 Centre Avenue, Shadyside, on Monday, August 1, 2022 at 1 PM. Visitation one half hour prior to services (12:30 PM to 1 PM). Interment Homewood Cemetery. Contributions in Ted's memory can be made to the Greater Pittsburgh Jewish Federation or the Pittsburgh Symphony Orchestra. May his memory be a blessing. www.schugar.com
Condolences
Send Condolence
I had the pleasure of meeting Ted at Andy and Joanne's wedding and Daniel's bar mitzvah. He was truly a delightful and interesting man. Sincere condolences to all the Stern family who survive him and cherish his memory.
By Robert Hall
- August 01, 2022
---
Ted was one of the most important mentors and sponsors in my career at Westinghouse. And it all started with his wife Liz whom I worked with at Allegheny County. Liz recommended me to Ted. During my years at Westinghouse, I had the honor and privilege to have a few one on one sessions with Ted whenever I visited Pgh on business while working in Columbia, SC. Ted and Liz were even kind enough to record a congratulatory video message which was played at my retirement dinner in April 2014. In that video, Ted referred to his Westinghouse coworkers as \"family.\" RIP good man. RIP.
By Tony Fountain
- August 01, 2022
---
Friend and mentor incliuding 20 years of joy filled skiing at Courchevel. Even more at Westinghouse. You were a great inspiration and leader.
By Stu aand Gail Simpson
- August 01, 2022
---
For those of us who were fortunate enough to grow up in the glory days of Westinghouse's thriving nuclear business, Ted Stern was a giant. Through his extraordinary example, we learned the importance of integrity, commitment, collaboration and a passion for excellence. Ted had many admirable gifts, but what I admired most was his abiding love and concern for others. He was an encourager; one who lifted others up. The memory of him is indeed a blessing.
By Glenna Hammer Moulthrop
- July 31, 2022
---
Ted was a master of inquisition. He knew what the right questions to ask and who to ask them to. He was never afraid to admit being wrong or to challenge others. I always admired him for those qualities. He mentored many people. We need more Teds. Condolences to his family.
By Jim Little
- July 31, 2022
---
Ted helped me through some difficult times in my 20 year stint at Westinghouse. He was a most effective leader and mentor, including supporting my decision to leave the company. Later in my business career, Ted helped me secure investors in a business that I developed. A man who impacted my life in large measure. Tough but fair…thank you Ted.
By Jim Moritz
- July 31, 2022
---
A terrible loss all of those who respected his intellect, support and business know-how. He'll be missed!
By Steve Marchetti
- July 30, 2022
---
We got to know Ted as joint members of Longwood at Home. We shared with him Len's Jewish heritage and growing up in NYC and Len's Westinghouse career, and he became a friend. Memories that we cherished and will not forget. Sad to learn of his passing but joyous to have met and known him.
By Len and Mary Bach
- July 30, 2022
---
We will miss you! Our most sincere sympathy to all the family.
By Carlo and Poma Caso'
- July 30, 2022
---
He was my idol and my mentor. The world is a lesser place without his presence. RIP
By ralph disibio
- July 30, 2022
---
A great boss terrific mentor and a great friend
By Jim Galllagher
- July 30, 2022
---
Ted You were a great leader at Westinghouse, and it was a pleasure working for you, as well as your commitment to Wesinhouse SURE after your retirement.
By Lucio Facchin
- July 30, 2022
---