John Spear

August 14, 2022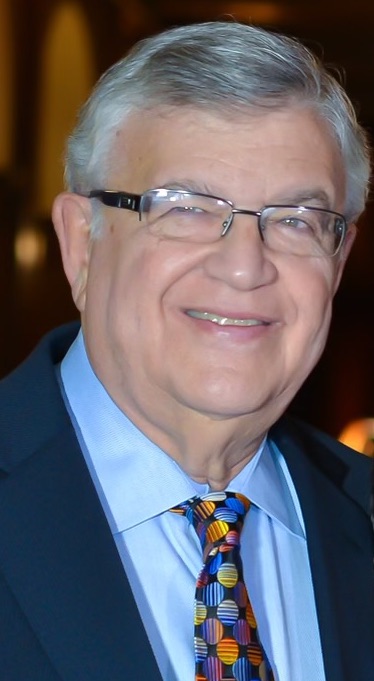 Visitation Information
August 16 2022 - 10:00 am
Rodef Shalom Temple, 4905 Fifth Avenue (at Morewood), Pittsburgh, PA 15213

Funeral Information
August 16 2022 - 11:00 am
Rodef Shalom Temple, 4905 Fifth Avenue (at Morewood), Pittsburgh, PA 15213


JOHN SPEAR: John Spear, 83, of Squirrel Hill and Oakland, died Sunday, August 14, 2022, after a courageous seventeen-year battle with kidney cancer. John was the son of the late Jacob and Else Spear; beloved husband of the late Janet Cohen Spear; loving father of Jeffrey (Sheryl Wein), David (Jill) and Douglas (Andrea); father-in-law of Amy Spear; proud grandfather (Papa John) of Rebecca (Stefan Haugen), Abigail, Natalie, Marni, Charlotte, Archie, Tessa, Matthew, and Amanda. He was so proud of his three sons, each of whom became lawyers. They thought he worked too hard in retail and Janet insisted they have a graduate degree in a profession. The family expresses gratitude to his college friend, Marcia Gross, with whom he reconnected on social media and enjoyed his final years. A lifelong Pittsburgher, John was born on October 23, 1938. He graduated from Taylor Allderdice High School in 1956, forming lifelong friendships as evident by the many class reunions he organized. He graduated from the University of Pittsburgh in 1960 and was the president of Pi Lambda Phi fraternity. John married Janet Elinor Cohen on May 6, 1962, a partnership of true love for 55 years. Their courtship began when Janet bought his '53 Chevy for $200. He then delivered snow tires to her house and asked her for a date. They went to LeMont and on the way home he startled her by announcing that he would marry her. Soon thereafter, their love affair began. Janet and John were so fortunate to travel the world together, enjoying special trips to Israel, China, and many destinations in Europe. They enjoyed many winters in Key Biscayne, frequent visits with family and friends, and summer trips to Hilton Head and Maine. John worked with his parents at Fashion Spear in Braddock, his family business, from high school through 1980. The business, which opened in a 20x60 Duquesne Light payment office, grew to a three store 21,000 square foot chain, expanded to Greengate Mall in 1965 (later, Westmoreland Mall in 1977) and Northway Mall in 1971, with its famous designer room. Fashion Spear was known for its exclusive merchandise; customers came to shop from all over the tri-state area. John created an exclusive bridal business at the stores, where every bride received a gift. In 1980, he joined Kaufmann's in Greensburg as store manager. His Fashion Spear customers followed him. He was soon promoted to manage the South Hills store (now Galleria). In October 1983, he was promoted downtown to become Divisional Merchandise Manager of coats, furs and bridal. Soon thereafter, he assumed additional responsibilities of hosiery and dress accessories. He then was appointed Divisional Vice President, soon adding Young Attitude Casual Sportswear to his responsibilities, and becoming full Vice President. He quadrupled Kaufmann's fur business in one year. His coat and fur auditorium sales and his flair for fashion provided much excitement to the downtown store as well as the branches. He was known for successful fur trunk shows in Kaufmann's Pittsburgh branches and in Erie, Youngstown, Cleveland, Charleston and New York State locations. Nothing gave him more satisfaction than working the floor, ensuring that all his customers received special attention. John made a point in retirement to stay in contact with many executives and young trainees whom he mentored. Upon his retirement from Kaufmann's, he consulted for three years for the Millstein family, founders of Burlington Coat Factory. John assumed many leadership positions in community and charitable organizations. He was Vice President of the Braddock Rotary Club (1978-80) and a Rotarian since 1964. He was also President of the Greater Braddock Chamber of Commerce (1972-74), where he negotiated the reopening of the Braddock schools after the Martin Luther King riots. He was President of the YouthSquad, a group of men who came out of jail and were provided work to assist in their rehabilitation, even once guaranteeing a loan for one of its members. He was Vice President of Hebrew Free Loan, where he served on the board for 20 years. He also served as President of Forward Shady Housing Corp. for five years and on its board for over 20. He was a member of the board of Jewish Residential Services for 6 years and the Rodef Shalom Congregation for 6 years. He was President of Concordia Club and served on its board for many years. He was on the board of the Israel Heritage Room at the University of Pittsburgh in the Cathedral of Learning. He mentored for three years in the Mentoring Partnership of the Pittsburgh Promise at Sterret School. He volunteered for the Jewish Federation of Greater Pittsburgh. John spent 13 summers at Kamp Kewanee in LaPlume, Pennsylvania, six as a camper and seven as a hiking and canoeing counselor. Those friendships lasted a lifetime. John was a lifelong Pittsburgh sports fan, especially enjoying Pirates games, becoming a season ticket holder at the age of 16 at Forbes Field. He coached his sons' teams for six years in the 14th Ward Little League and won two championships. Services at Rodef Shalom Temple, 4905 Fifth Avenue (at Morewood), on Tuesday, August 16, 2022 at 11 AM. Visitation 10 AM to 11 AM at Temple. Interment West View Cemetery of Rodef Shalom Congregation. Contributions may be made to the Spear Endowment Fund at Rodef Shalom Congregation, the Janet and John Spear Philanthropic Fund at the Jewish Federation of Greater Pittsburgh or Hebrew Free Loan. Arrangements entrusted to Ralph Schugar Chapel, Inc., family owned and operated. www.schugar.com

Condolences
Send Condolence
Always had a sincere smile and kind word. A man of his word with the utmost integrity. He valued his "good name" and was so proud to see that carried on in his children who understand and are a reflection of all that he stood for and cherished. It was a pleasure to have known him.
By David Fall
- August 17, 2022
---
John was a real mench! Everyone who knew him loved his demeanor and his friendship. John and I worked together many years at Rodef Shalom and continued our relationship long after I left the temple. He was always very insightful and was always willing to be your friend when you needed it. My deepest condolences to his family and I know his memory will always be a blessing for all of us who knew and loved him.
By Jeff Herzog
- August 16, 2022
---
My sincere and heartfelt condolence to the entire Spear family. You're in my thoughts and prayers.I had the pleasure of meeting both your parents and they were beautiful people. John and I had a long conversation talking about people we knew in common from the Braddock store location. I had the pleasure of wearing many lovely outfits from Fashion Spears. May the God of all comfort hold you close at this time.
By Ernestine Hall
- August 16, 2022
---
I want to express my heartfelt sympathy to the family of John Spear. I remember John from Wightman School as \"Johnny\" Spear. We renewed our acquaintance at the Rodef Shalom at a picnic when John was grilling steaks on the patio. I always had the utmost respect for John and called him several times in recent years. I admire his courage in view of his health problems. He continued to travel and attend Pirate games at PNC Park with David.
By Richard M. Gordon
- August 15, 2022
---
One of the nicest! A real loss to all.
By kate Tanning
- August 15, 2022
---
John was a great person who cared for everyone. He will be missed by all who knew him and especially his family.
By Martin and Carolyn Todd
- August 15, 2022
---
John's memories will live forever, he was a very dear and cherished friend
By Haresh Tharani
- August 15, 2022
---
Dear Family Spear, My sincere condolences to the loss of your father. I never met John, but he and I corresponded on various topics. First it was genealogy. We share the name Spier from Germany. Although 5th cousins, family nonetheless. The second subject was Cancer. He encouraged me to be and remain strong and that all will be ok. He kept telling me about his issues and I prayed that he should only be well to continue to love and with his family. May his memory be a blessing to you all.
By Jennifer Spier-Stern
- August 15, 2022
---
i am truly saddened to hear of John's death. But I am also so happy for him that he is once again with Janet. I was a nurse at the Hillman Cancer Center and cared for Janet during her illness and got to know John during those years and was very touched by their devotion to each other. John kept in touch with me after Janet died and it now feels that I have lost a dear friend. Sending my sincere condolences to his family. He and Janet spoke of all of you so often with so much love and pride.
By Elaine M Pieffer
- August 15, 2022
---
Had the sincere pleasure to work with John at Kaufmann's Fur department for 9 years. Our condolences to your family.
By Michael Roberts
- August 15, 2022
---
I worked at Kaufman's as a new trainee when "Mr Spear" was the coat DMM He was so very loved by all who worked for him or around him. So sorry for your loss. He was a wonderful man and he so loved and was very proud of his boys
By Mary Merck Collins
- August 15, 2022
---
John's memories will live forever, he was a very dear and cherished friend
By Haresh Tharani
- August 15, 2022
---
I was a stock girl at Fashion Spear on Braddock Avenue ages ago. Last year John and I reconnected on email and promised to get together when I was in town. Sadly that never happened. What a joy it was to work with the Spear family.
By Peg Mangan
- August 15, 2022
---
M Y deepest sympathy. Knew the spears fir a long time having graduated high school with Janet rest in piece my friend
By Lois m sherry
- August 15, 2022
---
Sending our love and prayers to the entire family. He was a great man and his greatest achievement was his proud he was of all his boys.
By Marvin Solomiany
- August 14, 2022
---
I knew John for many years having worked in the garment industry . I first met him when he was involved with his family business, a retail store called Fashion Spear, then several years later I worked with him again when he was the Merchandise Manager at Kaufman's of Pittsburgh. He was always a gentleman & it was a pleasure to deal with him. Eventually we both retired, but kept in touch on social media. I am saddened to hear of his passing.
By Joan Heller
- August 14, 2022
---
Such a great Osher friend. He will be remembered!
By Joseph & Rosemarie Shirk
- August 14, 2022
---
So truly sorry to learn of this. Distance has meant we've been FB friends through the years, his pictures, memories and especially his commitment and pride in family. May his memory be for blessing!
By Brooks Susman
- August 14, 2022
---
We met John and Janet in2014 on a cruise. Wonderful people. Sorry to hear of his passing
By Richard Cairns
- August 14, 2022
---
So sorry for your loss
By Sandy Davis
- August 14, 2022
---