Jane Callomon Arkus

August 31, 2022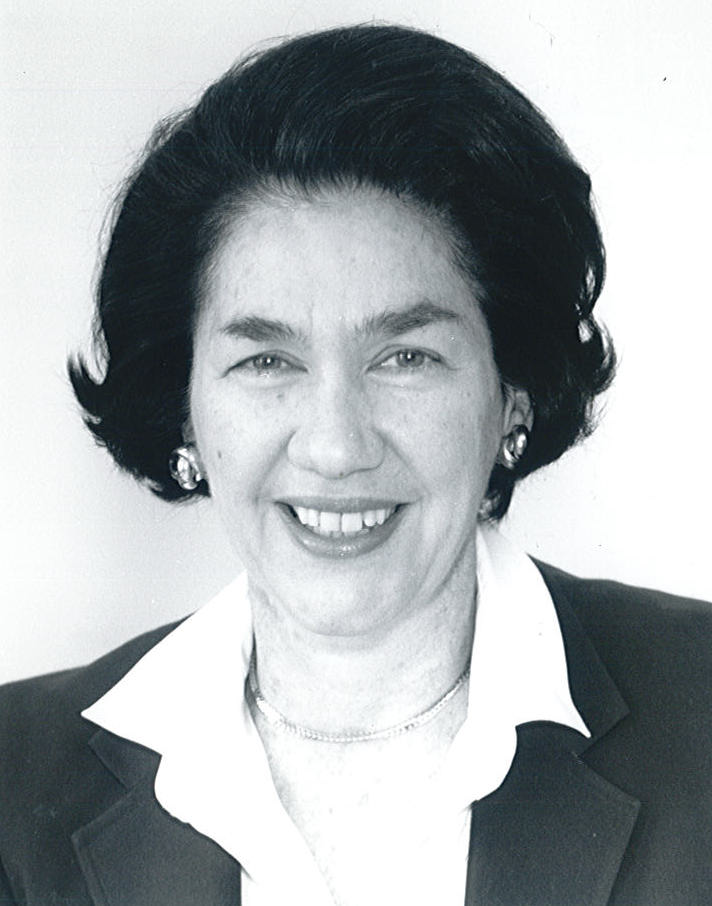 Visitation Information
September 4 2022 - 10:00 am
Rodef Shalom Temple, 4905 Fifth Avenue (at Morewood), Pittsburgh, PA 15213

Funeral Information
September 4 2022 - 11:00 am
Rodef Shalom Temple, 4905 Fifth Avenue (at Morewood), Pittsburgh, PA 15213


JANE CALLOMON ARKUS: On Wednesday, August 31, 2022. Beloved wife of the late Leon Anthony Arkus. Beloved daughter of the late Florence Madeline (Schoenthal) and Dr. Verner B. Callomon. Sister of the late James V. (late Judith Cohen) Callomon. Aunt of Betsy Callomon. Also survived by Wendy Thomas, close, personal friend.

Jane graduated cum laude from Vassar College in 1950. She dedicated over 40 years to her field of marketing communications, beginning as Creative Director at Lando, Inc. in 1951 and retiring from Burson-Marsteller, an international marketing communications agency, in 1992 as Vice President and Senior Creative Director. Throughout her career, Jane was awarded many honors, including a "Clio" for TV advertising (1969), Ad Day's "Top Creative Directors in the East" (1971), American Advertising Federation "Addies" (1977-1987), first place at Business and Professional Advertising Association (1980), International Film & TV Festival Award (1986), Hollywood International TV Festival Awards (1986), American Marketing Association "Effie" for the United Way of Allegheny County fundraising campaign (1987), Women in Communications Matrix Awards (1991-1993), and American Association of Museums Marketing Award (1993).

Even after retirement, Jane could not step away from marketing communications, choosing to consult with local Pittsburgh organizations, including The Frick Art & Historical Center, Animal Friends, Phipps Conservatory and Botanical Gardens, and Braddock Hospital. She was also a guest speaker at Carnegie Mellon University, Chatham University, and the University of Pittsburgh.

Jane and her late husband Leon shared a passion for art and the city of Pittsburgh. In the 1960s, she wrote "Open Season," an original revue produced by the Pittsburgh Playhouse. In the 1970s, she wrote satirical lyrics for the Pittsburgh Symphony Orchestra's production of "Die Fledermaus." Jane also wrote the nationally awarded music video "Pittsburgh, The Livable 1," celebrating Pittsburgh as the "Most Livable City" in the United States in 1985. In 2012, she published An Accidental Life: The Memoirs of Leon A. Arkus, about her late husband.

A dedicated citizen of Pittsburgh, Jane served on the board of many local organizations, including Pittsburgh Playhouse (1957-1967), Winchester Thurston School (1979-1985), City Theatre (1985-1995 and 2001-2008), Metropolitan Pittsburgh Public Broadcasting (1990-1996), Pittsburgh Parks Conservancy (1999-2001), Urban League of Pittsburgh (1993-2003), Museum of Art Women's Committee (1969-2022), and Pittsburgh Cultural Trust (1987-2022). She was recognized for her efforts with the YWCA Tribute to Women Leadership Award, Communications (1987), Winchester Thurston School Alumna of the Year (1989), City Theatre's Robert M. Frankel Award (2000), New Hazlett Theater's Women in the Arts "Instigator" (2007), and named a Distinguished Daughter of Pennsylvania by Governor Tom Ridge (2000).

Services at Rodef Shalom Temple, 4905 Fifth Avenue (at Morewood) on Sunday, September 4 at 11 AM. Visitation at Temple one hour prior to services (10 – 11 AM). Interment West View Cemetery of Rodef Shalom Congregation. Contributions may be made to the Cultural Trust of Pittsburgh, 803 Liberty Avenue, Pittsburgh, PA 15222, or Carnegie Museum of Art, 4400 Forbes Avenue, Pittsburgh, PA 15213. Arrangements entrusted to Ralph Schugar Chapel, family owned and operated. www.schugar.com
Condolences
Send Condolence
Jane and Ellen (my older sister) were best friends. And we lived across the street from each other. Happily, the two girls let me, Sara (little sister) play with them. I remember listening to records with them for hours, and of course, as the little sister, i had to change the records! Jane\'s father was a primary physician and our family doctor. Jane\'s brother, Jimmy was a year younger than me but we played together a lot. Yes, our two families were good friends. Many fond memories! -- Sara
By Sara Falk Moser, sister of Ellen Falk Hirsch
- September 04, 2022
---
Wendy Thomas and Jane's many friends, please accept my deepest condolences on Jane's passing. Her wisdom, inspiration, example and sense of humor were transformative for me. I learned much from her and she was a joy to be with. I know she will be greatly missed by those who knew her and those she worked with for so many years.
By MARY LEE FAWCETT
- September 03, 2022
---
I greatly enjoyed attending Chamber Music concerts at Carnegie Hall with Jane for many years, following dinner at Ali Baba's on Craig St. We had our Vassar experience in common as well as a love of music. I still go to the concerts, but it hasn't been the same these past few years without Jane. Her memory, of course, lives on.
By Rosemary K Coffey
- September 02, 2022
---
To my dear Jane. It\'s been a pleasure getting to know you over the past 7 years. You have taught me so much and are truely the Queen of Coventry. Fly high ❤️
By Christina Wheeler
- September 02, 2022
---