Samuel Hicks "Colonel" Friedman

September 12, 2022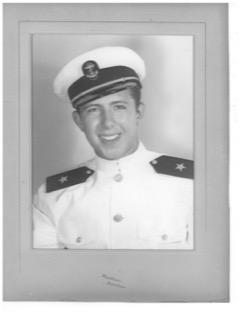 SAMUEL HICKS "COLONEL" FRIEDMAN: On Monday, September 12, 2022; Beloved son of the late Eva Shulgold Friedman and O. Hicks Friedman, Esq. Brother of the late Ellen Friedman Harlow. Survived by loving niece Randi Harlow and nephew Glenn (E.B. Pepper) Harlow; also survived by great-nephews Kristofer and Max. The family wishes to thank his dedicated caregivers. Hicks was a very accomplished, loving, and eccentric personality. He grew up in Squirrel Hill, and after graduating from Taylor Allderdice High School, he enlisted in the US Navy during World War II. As one of America's best and brightest, Hicks served in the V-2 Program as part of his Naval service. After leaving the Navy, Hicks went on to obtain two undergraduate and one Master's Degree and then attended Dickinson School of Law. Then, Hicks moved on to a career as an insurance and investment advisor, where he joyfully plied his craft at various golf courses and clubs. He was a proud and devoted son and loved his immediate and extended family dearly. Hicks loved animals, golf, and participated in many legendary poker games over the years. He was a prolific and published artist; a 70 year Master Mason and a member of the Scottish Rite for 50 years. Services and Interment are PRIVATE. Contributions may be made to the Humane Animal Rescue of Pittsburgh, 6926 Hamilton Avenue, Pittsburgh, PA 15208. Arrangements entrusted to Ralph Schugar Chapel, Inc., family owned and operated. www.schugar.com

Condolences
Send Condolence
my condolences Hicks was a great guy one of kind very special man sorry for your loss
By nick rosenberg
- September 15, 2022
---
It was always an event to sit with the "Colonel," in Sq Hill , and have him recall the Sq Hill of earlier days. He was a wonderful story teller and beloved by his family . We all miss him on the Avenue . May we cherish his stories and memories in the New Year . Leshana Tova ....
By (rabbi) michael m milch b.t.l.
- September 14, 2022
---
Glenn & Randi: Very sorry to hear of "The Colonel's" passing as he was a very unique person. One could say "He was a legend in his spare time."
By William N> Leiber
- September 13, 2022
---
My sympathy on your loss. May he Rest in Peace. elaine berkowitz
By Elaine Berkowitz
- September 13, 2022
---
My deepest condolences to the Harlow family.
By Beth Paransky
- September 12, 2022
---