Paula Brant

September 16, 2022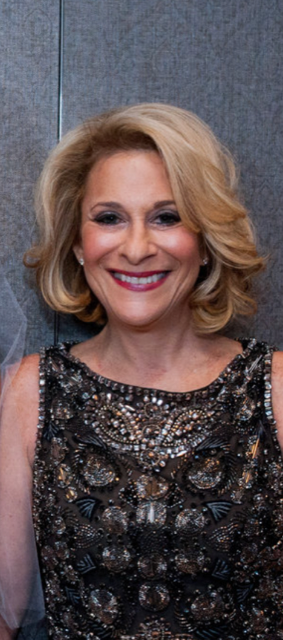 Visitation Information
September 20 2022 - 1:00 pm
Temple Emanuel of South Hills, 1250 Bower Hill Road, Mt. Lebanon, PA 15243

Funeral Information
September 20 2022 - 2:00 pm
Temple Emanuel of South Hlils, 1250 Bower Hill Road, Mt. Lebanon, PA 15243


PAULA BRANT: 65, of Mount Lebanon on September 16, 2022. Daughter of the late Evelyn and Richard Mottsman, preceded in death by beloved sister Diane Mottsman, sister of loving brother Daniel (Stephanie) Mottsman. Cherished wife of Gary, magnificent mother to Michael Brant and Lauren (Justin) Seltzer. Adoring Grammy to Samuel Ari Seltzer. After decades of running her family's wholesale business, Paula kept busy in retirement with hobbies such as yoga, mahjong, walks with friends, bike rides with Gary, needlepoint, pottery, and knitting. She loved dancing at rock concerts, eating candy as a meal and regularly visiting her kids in California. She was at her happiest when she was surrounded by treasured family and friends. Paula will be remembered for her quick wit, sense of humor, inquisitiveness, ability to forge everlasting friendships and her big heart. She was the life of every party and the light of many lives. She proudly supported women's health causes, appreciated Mother Nature, followed science, and didn't suffer fools gladly. The family would like to express immense gratitude toward Dr. Mark Socinski and Dr. Timothy Burns as well as all the nurses and caretakers at Hillman Cancer Center. Services at Temple Emanuel of South Hills, 1250 Bower Hill Road, Mount Lebanon, PA on Tuesday, September 20, 2022 at 2 PM. Visitation at Temple Emanuel one hour prior to services (1 P M - 2 PM). Interment Mount Lebanon Cemetery/Temple Emanuel section. In lieu of flowers, contributions in Paula's memory may be made to The Elizabeth S. Schmerling Endowed Scholarship, Washington University in St. Louis, Attn: Aly Abrams, MSC 1202-414-3100, One Brookings Drive, St. Louis MO 63130 or the Patricia Mallet Memorial Scholarship Fund, Pace University Gift Processing Center, PO Box 419268, Boston, MA 02241-9268, Attn: Patricia Mallet Memorial Scholarship Fund. Arrangements entrusted to Ralph Schugar Chapel, Inc. family owned and operated. www.schugar.com

Condolences
Send Condolence
Lauren (and family), sending you all condolences. I didn't have the pleasure of knowing your mom, but I'm sure she was a special person because she raised an amazing human being! Wishing you peace and comfort during this unimaginable time. A mother's love is eternal. Hold on to that infinite love as forever she will be a core part of you! Sending so much love! 🫶🏼
By Jennifer (Tauberg) Kwicien
- September 20, 2022
---
Gary, I'm so sorry to hear about the passing of your beloved wife Paula. Even though we Haven't been in touch for awhile, I'll always consider you as a close friend & Treasure the good times we shared on the golf course, at Deep Creek & in Mount Lebo among many other places. My sincere condolences on the loss of Your life long companion Paula. I wish I could be there to help you mourn the loss of Paula. My thoughts & prayers are with you & your family. Marshall
By Marshall Bigler
- September 19, 2022
---
It was an honor and privilege getting to know you and your family during your final days. You took them with Grace and dignity. You will always be remembered Rest now. You are at peace.
By Jennifer McGoran
- September 19, 2022
---
Sending love and deepest condolences to you all.
By Jackie and Joel Smith
- September 18, 2022
---
It has been such a privilege and honor to have known Paula. Thrown together by the love of our children, we developed a crazy and wonderful Relationship as a family. She will be missed dearly but we will keep her spirit and memory alive as we continue to tell the story of Our relationship to her and what she meant to us as a family. We love you P
By Lori Seltzer
- September 18, 2022
---
Paula - a much loved cousin (in law) remembered with deep affection with that smile, easy warmth and genuine interest in everyone. Paula was a strong personality with a strong sense of humour and natural enthusiasm. Whenever we visited Pittsburgh we would always see Paula and we mourn her absence and loss to her core family, extended family and her large network of friends. May she now be free of all pain and be able to smile and look down with pride on her legacy.
By Michael and Barbara Lesser and family in the UK and Uganda
- September 17, 2022
---