Abraham Judah Samet

February 5, 1938 - September 27, 2022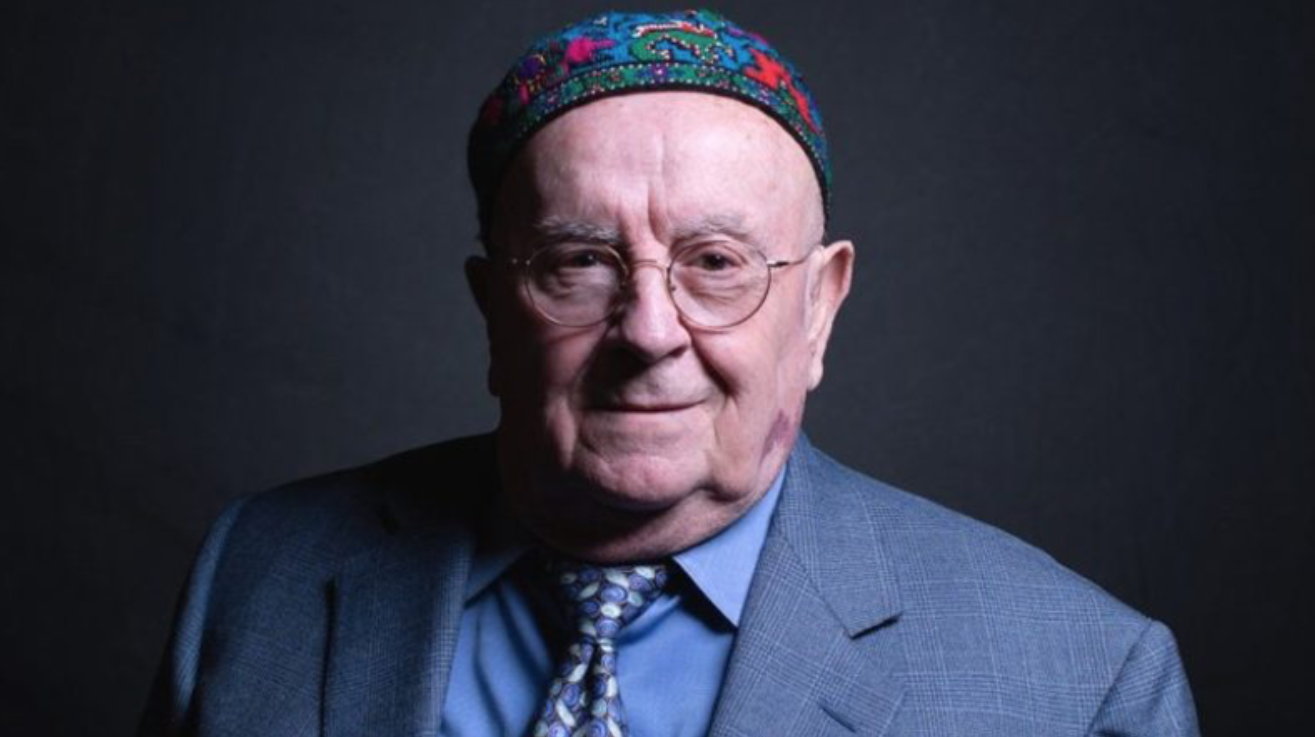 Visitation Information
September 29 2022 - 11:00 am
Ralph Schugar Chapel Inc., 5509 Centre Avenue, (Shadyside) Pittsburgh 15232

Funeral Information
September 29 2022 - 12:00 pm
Ralph Schugar Chapel Inc., 5509 Centre Avenue (Shadyside) Pittsburgh 15232


ABRAHAM JUDAH SAMET: (Feb. 5, 1938 - Sept. 27, 2022) led a remarkable life, encompassing every major moment in modern Jewish history. Born in Hungary, his family was taken by the Nazis and survived Bergen Belsen concentration camp. He emigrated to and was present at the founding of the State of Israel in 1948. He served in the IDF as a paratrooper and radio man, lost a brother (Yaakov) in the Sinai campaign, guarded Moshe Dayan for a time, and managed a kibbutz, where he developed a profound distaste for socialism and emigrated to the U.S.

He married Barbara Lee Schiffman (of blessed memory) after two dates, beginning a 50-year love affair. Five years later, their daughter Elizabeth Hope Samet was born. He went to work for, and eventually owned, his father-in-law Irving's business, Schiffman's Jewelers, where he sold diamonds to the elite of Pittsburgh for 45 years.

Barbara and Judah were popular figures in Squirrel Hill (especially Eat'n Park), at Tree of Life Synagogue (where Judah chanted Torah and Haftarah for 40 years), and at a range of philanthropic and social events (where he would alternately thrill and infuriate with his political opinions). In his later years, Judah became a dynamic, funny and moving speaker, visiting hundreds of schools, colleges, and churches to share his Holocaust experiences.

On October 27, 2018, Judah was at Tree of Life during the most significant antisemitic attack in U.S. history. Judah escaped unharmed - unlike 11 of his dear friends. A year later he represented the synagogue as a guest at the 2019 State of Union address in Washington D.C. In keeping with his charmed life, the entire U.S. Congress and the Supreme Court sang him Happy Birthday on national television.

Judah was most proud of the large and loving family that survives him, both in the U.S. and in Israel: his daughter Elizabeth and son-in-law David Winitsky; the lights of his life, his grandsons Ezekiel and Alexander; his two sisters (Henya and Miriam) and two brothers (Moshe and Itzik); five nephews, six nieces, and their combined 32 children; dozens of cousins and a legion of wonderful friends, all of whom are grateful to have known this extraordinary man.

The funeral will be held Thursday, September 29 at Ralph Schugar Chapel, Inc., 5509 Centre Avenue, Shadyside at 12 Noon. Visitation one hour prior to services (11 AM - 12 Noon), followed by Interment at Beth Shalom Cemetery. Shiva will be held at Judah's home on Thursday (immediately following burial until 8:30 pm), Friday (1-6 pm followed by services with Tree of Life at Rodef Shalom) and Sunday (12 – 8 pm). In lieu of flowers, gifts may be made to the Tree of Life's Rebuilding campaign at Tree of Life, PO Box 5273, Pittsburgh PA 15206 (www.treeoflifepgh.org/donate) www.schugar.com




Photo: Keegan Barber/The White House

Condolences
Send Condolence
My parents were long-time friends of Judah and Barbara. I recall that both Judah and my parents frequently attended Shabbat services and synagogue events together. I heard stories of many great times and funny anecdotes that they shared. Both Judah and my father were paratroopers in the army and always enjoyed back and forth banter between themselves. Judah was my father's "go-to" jeweler when shopping for that special gift for my mother. After 10/27, Judah became a source of strength for me and my siblings. He was always very approachable, eager to talk, and willing to speak his mind in a most honest and sincere fashion. I will always remember the sparkle in his eyes and his big smile. It was a privilege and honor to know him. Your family and the world lost a real-life gem. Judah exemplified a life well-lived. Always remember!
By Marc A. Simon
- September 30, 2022
---
An honor and privilege to have known Judah for forty years. A remarkable life for a man both great and good.
By John Maher
- September 29, 2022
---
I want to reach out and offer my condolences. Your father was such a fine human being and the true definition of "mensch." He was the type of person who made a difference and made the world a better place! May his name be a blessing and your family remains in my thoughts and prayers!
By Jon H.PRINCE
- September 29, 2022
---
I contacted Judah in 2017 to participate in the Donora Historical Society's Heinz History Center travelling WWII Exhibit. We wouldn't have the exhibit until after it travelled around Western Pennsylvania first. We finally got it in February 2020. I was in contact with him the whole time and we discussed him speaking to a student assembly at a local school in Monongahela and then again for the general public here in Donora. He had a hard time with waiting but 2020 finally came. During that time of waiting, Tree of Life happened. Our goal at the Historical Society was to hopefully influence our audiences that hate did and still does exist and to teach students and people, by Judah sharing his firsthand experiences, about evil and empathy. The student assembly at Ringgold Middle School was very well received and Judah made a huge impact in his young audience. Unfortunately, a week later, COVID hit and we never had our event for the general public. To see what we did and Judah's involvement with possibly influencing young minds, you can view it here: https://www.sites.google.com/site/donorahistoricalsociety/futurepast-historical-events/ww-ii-exhibit-2020. For me personally, I had the opportunity to talk to Judah one-on-one when I shuttled him from Oakland to Monongahela to the assembly and then back Oakland. He was a fascinating guy and helped us tremendously with our event. Thank you Judah!
By Mark Pawelec
- September 28, 2022
---