Dr. Lewis H. Kuller

October 25, 2022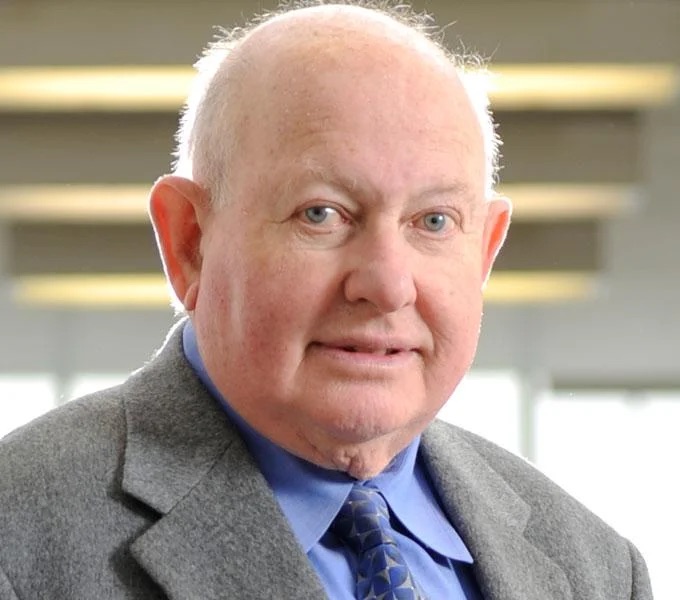 DR. LEWIS H. KULLER: Public Health Professor Emeritus at the University of Pittsburgh, passed away on October 25, 2022, at the age of 88. He passed peacefully after a brief illness with his family by his side.
As chairman of the University of Pittsburgh's Department of Epidemiology, School of Public Health, from 1972 until 2002, Dr. Kuller established multiple large research programs in aging, women's health, diabetes, cancer and cardiovascular disease—including the landmark Women's Health Initiative (WHI) and the Cardiovascular Health Study—which made impactful contributions to our understanding of the progression of disease and principles of prevention. 
His awards and accolades over the years are numerous and include the American Public Health Association's John Snow Award, the Chancellor's Distinguished Research Award from the University of Pittsburgh and the American Heart Association's Peter J. Safar Pulse of Pittsburgh Award.
Dr. Kuller took great joy in teaching and mentoring students. He continued to work with purpose and passion until his death. He had a network of colleagues around the world and together they worked daily on advancing public health research.
Dr. Kuller was born in Brooklyn, NY and is a graduate of Hamilton College and earned his MD at the George Washington School of Medicine, and doctorate at Johns Hopkins University. He also served as Medical Officer in the United States Navy and as president of the Armed Forces Epidemiological Board.
Outside of the office, Dr. Kuller's favorite pastime was gardening. He also cared deeply for his seven boxer dogs over the span of 60 years. He enjoyed traveling and relaxing with family and friends on the Hawaiian island of Kauai. In Pittsburgh, he was a supporter to the Pittsburgh Symphony Orchestra, as well as the Phipps Conservatory, Carnegie Museum and the Zoo.
Dr. Kuller is survived by his wife Alice, children Gail Enda (Stephen) of Dallas, TX, Anne Kuller (Brian Adams) of San Diego, CA, and son Steven Kuller (Laura) of Camp Hill, PA, as well six grandchildren Helen, Grace, Sophie, Charlotte, Eliza and Margot. He was preceded in death by his brother Alan. 
Dr. Kuller and Alice have been members at the Tree of Life Congregation for over 45 years. A family graveside service will be held on Friday, October 28, 2022.  A University memorial will be held at a later date.
In lieu of flowers, memorial contributions can be made to Lewis H. Kuller Scholarship Award, which supports student tuition, books, fees, research and travel for students in the Department of Epidemiology – or a charity of your choice.
Contributions can be made online at Lewis H. Kuller Scholarship Award or mailed to Lewis H. Kuller Scholarship Award
University of Pittsburgh
Philanthropic & Alumni Engagement
PO Box 640093
Pittsburgh, PA 15260
Arrangements entrusted to Ralph Schugar Chapel, Inc., family owned and operated. www.schugar.com
Condolences
Send Condolence
Dear Alice and family, So sorry to get the news about Lewis. I saw the article in N:YT today. His story is very impressive. Thinking about you. Yours, Suzanne
By suzanne paul
- November 11, 2022
---
We express our sympathy to the entire Kuller family, and wish you all strength at this sad time.
By Sondra and RIchard Glasser
- October 28, 2022
---