Allan Bert Schachter, M.D.

October 30, 2022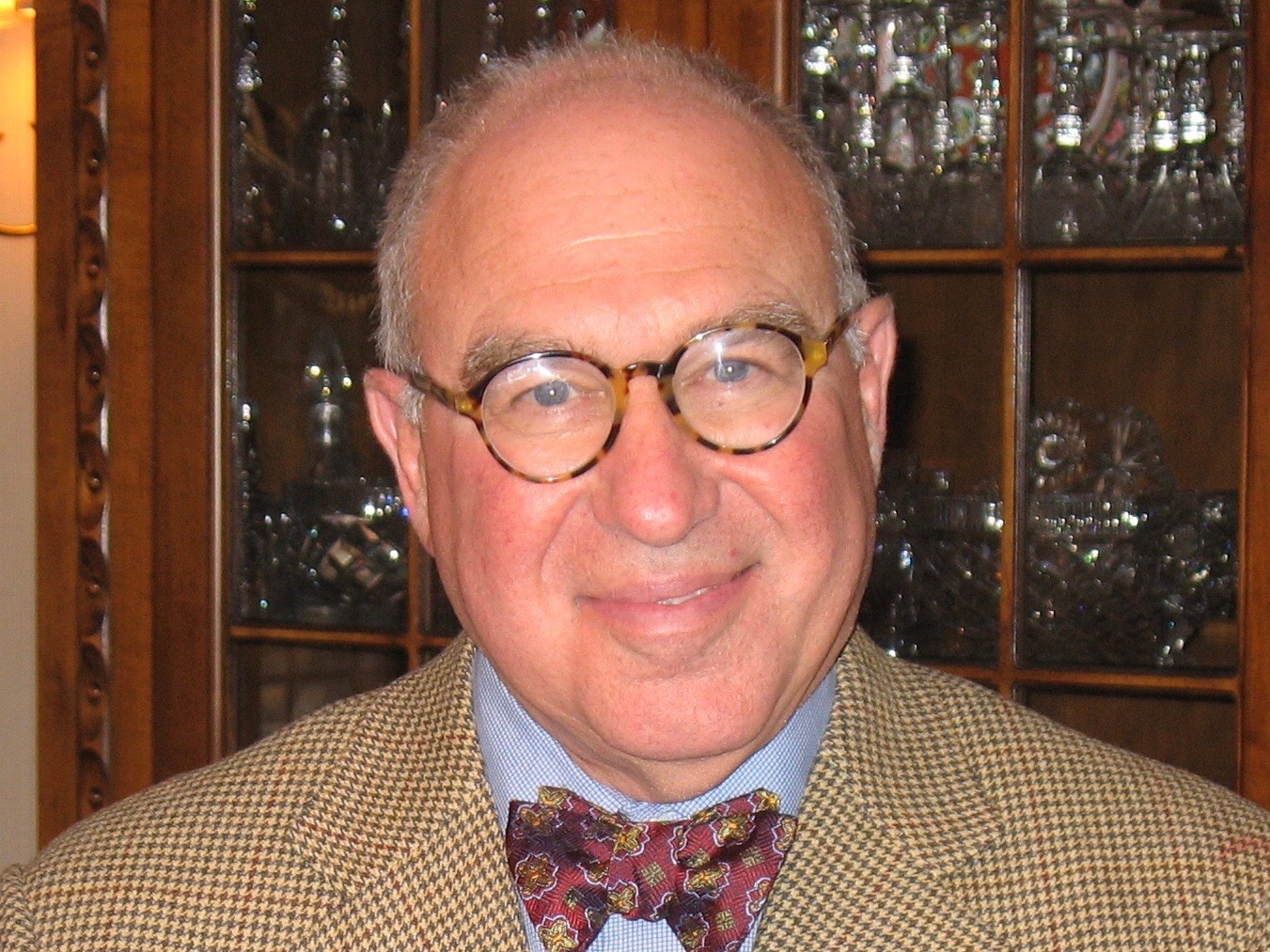 Visitation Information
October 31 2022 - 12:00 pm
Ralph Schugar Chapel, Inc., 5509 Centre Avenue (Shadyside) Pittsburgh 15232

Funeral Information
October 31 2022 - 1:00 pm
Ralph Schugar Chapel, Inc., 5509 Centre Avenue (Shadyside) Pittsburgh 15232


ALLAN BERT SCHACHTER, M.D.: On Sunday, October 30, 2022. Beloved husband, father, grandfather and friend, passed away surrounded by family. He was eighty-one. 

Born to Eugene and Dorothy Schachter, Allan grew up in Squirrel Hill, graduating from Taylor Allderdice High School in 1959. He went on to receive his bachelor's degree from Washington and Jefferson College in 1963 and his medical degree from Chicago Medical School in 1967. After completing his residency in Urology at UPMC, he entered private practice.

In 1974, Allan founded the Center for Urologic Care. He practiced urology for nearly 40 years. With offices in Pittsburgh and Weirton, West Virginia, Allan loved taking care of patients. Wearing his signature bow ties, he warmly provided care to people as if they were his own family.

Allan met his wife Ruth in the third grade at Wightman Elementary School. They were married for 59 years, raising three daughters together. Allan and Ruth were active members in the Pittsburgh Jewish community. Allan loved Pittsburgh, particularly for its people and sports teams. His children and grandchildren share his love for the Pittsburgh Steelers and will think of him every time they wave their terrible towels. Allan also enjoyed music and art; he and Ruth created a beautiful home together with pieces of art they purchased from Pittsburgh galleries and during their travels. 

An avid golfer, Allan was passionate about the game from an early age. He learned to play at Schenley Golf Course. Allan won the Pittsburgh City Golf Championship in 1957 and 1958, played on the W&J golf team, and was inducted into the Pittsburgh Jewish Sports Hall of Fame in 2002. A longtime member of Oakmont Country Club—where everyone knew him as "Doc"—he loved bringing friends to play his favorite golf course in the world. He will forever be remembered on the fairways and greens. 

Allan was deeply loved by his family and friends, who were drawn to his warmth, humor, and authenticity. Nothing gave him more pleasure than to bring happiness to people; his generosity and kindness touched so many lives. 

Allan is survived by his wife, Ruth Gordon Schachter, their children Julie Friedman (Andrew), Marjie Heberlee (Brent), and Molly Stumacher (Roger), and grandchildren Caleb, Lily, and Mia Friedman, Samantha and Lauren Heberlee, and Ryan and Sarah Stumacher. 

Services at Ralph Schugar Chapel, Inc., 5509 Centre Avenue, Shadyside on Monday, October 31, 2022 at 1 PM. Visitation one hour prior to services, (12 Noon - 1 PM). Interment Beth Shalom Cemetery. Donations may be made in his memory to the Jewish Federation of Greater Pittsburgh or to the Jewish Community Center of Pittsburgh. www.schugar.com
Condolences
Send Condolence
Dear Ruth, we are so sorry for your loss. May Allen's name be for a blessing,
By Kathy and Stanford Slutsky
- November 13, 2022
---
Dear Ruth: My deepest condolences to you and your whole family. I am so sorry to hear of Allan's passing. He was such a nice person and a pleasure to be around. As with you and your whole family, Allan was a great example of how to live life and how to treat others. I know that he will be sorely missed!
By David Steinberg
- November 07, 2022
---
Dear Ruth: My sincere sympathy -------- the two of you have done so much for all of us in the jewish community that the legacy will live on. Hans
By Hans Jonas
- November 02, 2022
---
Ruth, We were so saddened by the news of Alan's passing. He was a great person and will be missed by all. I know Chuck will be writing his own message but I wanted to express our dearest sympathy to you and your family. What a great loss!
By Karen and Chuck Gerba
- November 01, 2022
---
Dear Ruth, I want to express my heartfelt sympathy to you and your family. I always had the utmost respect for Allan and remember when his Mother would drive him to Wightman School in her 1947 Cadillac.
By Richard Gordon
- October 31, 2022
---
Alan and Ruth were our neighbors when we first moved to Pittsburgh--decades ago. They were wonderful--always very kind and thoughtful! Saddened by Alan's passing. RIP, Alan, and peace be with you, Ruth. Our love to you both.
By David and Sharon Watkins
- October 31, 2022
---
I had the opportunity to caddie for Dr. Schachter at Oakmont on a number of occasions. He was a very kind man with a gentle soul. Prayers and condolences to his friends and family.
By Dan R.
- October 31, 2022
---
My condolences to the Schachter Family. I always enjoyed my time with Allan at Oakmont. I will carry forward many of his insightful thoughts about life with me. He will missed, but never forgotten.
By Richard Casselman
- October 31, 2022
---
Allan was truly a blessing. We loved sharing family celebrations with him, Ruth, Roger, and Molly.
By Dona and David Behrend
- October 31, 2022
---
Ny condolences to Ruth and family, Allan was a great guy and will be missed. May his memory serve as a blessing.
By Stan Levenson
- October 31, 2022
---
Shalom to you my friend, you remain a wonderful presence in my life.
By Jonathan Spatz
- October 31, 2022
---
To the Family of my Dear Friend. Alan was the first Oakmont Member to welcome me to the club even before I became a National Member. When ever I saw him(his locker was next to mine) he would stop what ever he was doing just to find out what was going on in my life. I always considered. He mage me feel like I was important and needed to know that I was good even if he was struggling. The world could do with more people like Alan and all of us should strive to be more like him. He was (is) a giant of a man and I will miss looking for him when I make my way East. As requested I will be making a contribution to the organization of choice. My love for him is automatically transferred to his entire family. Jan Brussel
By Jan Brussel
- October 31, 2022
---
My heartfelt sympathy to you Ruth, Marjie ,Julie, Molly, spouses and grandchildren. Just learning of Allan's passing, I am so very sad. Reading your words of his impressive and well spent life truly captures so much of Allan. Looking at his photo expresses his warmth, goodness and joy in life. His pride for each of you added to the glow on his face . May his beautiful soul rest in peace.
By Sheila Reicher Fine
- October 31, 2022
---
Allan was my very first urologist as a young man and later a dear friend at Oakmont. I loved being and golfing with him. Loved the man. I will miss him. Godspeed my friend. Rick
By Rick Dell
- October 30, 2022
---