Dr. Martin "Marty" D. Markowitz

November 2, 1946 - November 7, 2022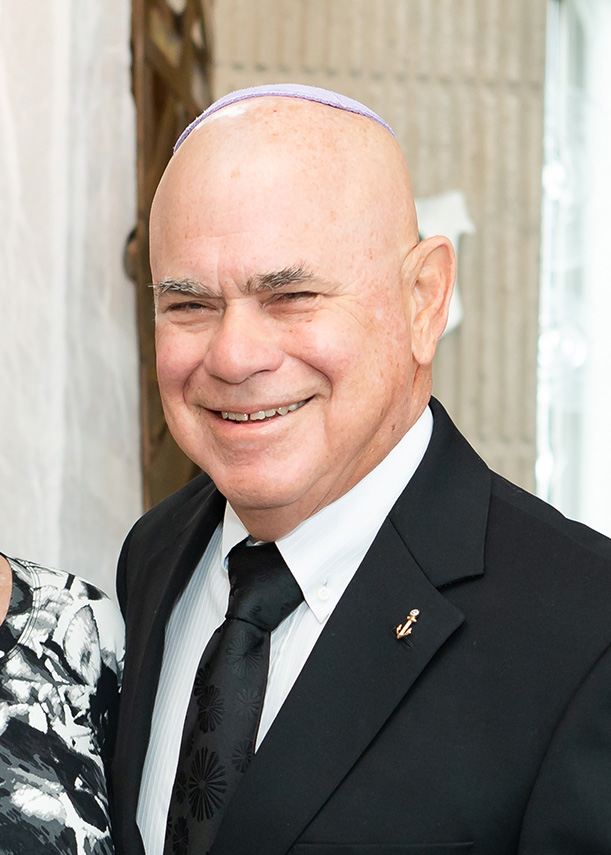 Visitation Information
November 10 2022 - 12:00 pm
Ralph Schugar Chapel, Inc., 5509 Centre Avenue, Pittsburgh (Shadyside) 15232

Funeral Information
November 10 2022 - 1:00 pm
Ralph Schugar Chapel, Inc., 5509 Centre Avenue, Pittsburgh (Shadyside) 15232


DR. MARTIN "MARTY" D. MARKOWITZ: Dr. Martin "Marty" D. Markowitz. It is with deep sorrow that we share the passing of Marty Markowitz, who died unexpectedly on November 6, 2022, just four days after celebrating his 76th birthday with friends at his home in Cape Coral, Florida. Marty was born November 2, 1946, in Pittsburgh, and grew up in Garden City and Monroeville, PA. Marty graduated from Gateway High School and went on to attend Ohio University and the Pennsylvania College of Optometry. After graduating from optometry school, Marty served stateside as an optometrist for the United States Army. Marty then joined his father, the late Dr. Louis S. Markowitz, in his optometry practices in Greensburg and Indiana, PA, where he spent the next 38 years. For more than four decades, you could find Marty, with his beloved wife of 54 years, Anita, boating on the Allegheny River on the Genesis. In addition to his father, Marty was preceded in death less than two months ago by his mother, Lillian Rosenblum Markowitz. In addition to Anita, Marty is survived by his two children, Craig and Pace (Michelle) Markowitz. Marty's pride and joy were his grandchildren, Myer and Hannah Markowitz. He is also survived by his beloved siblings, Cindy (Jerry) Brodsky of Lyndhurst, OH, and Michael (Charlotte Paskman) Markowitz of Chalfant, PA, as well as many nieces, nephews, and cousins. Services at Ralph Schugar Chapel, Inc., 5509 Centre Avenue, Shadyside on Thursday, November 10, 2022 at 1 PM. Visitation one hour prior (12 Noon - 1 PM). Interment Homestead Hebrew Cemetery. Contributions in his memory may be made to Shalom Life Center, P.O. Box 61346, Ft. Myers, FL 33906, or Temple David, 4415 Northern Pike, Monroeville, PA 15146. www.schugar.com

Condolences
Send Condolence
Deepest sympathy to you and your family. My brother Ivan Goldstein graduated in 1964 also, we lived on Garden City Drive and Marty lived on Valley View Drive, the street behind us. Marty was always at our house growing up along with the other guys who hung out together. My brother passed away June 2020, I did hear from Marty afterwards. Growing up Dr. Markowitz was our families eye doctor, I have so many memories of that. Again, my deepest condolences to the Markowitz family.
By Lori Goldstein Laskaris
- November 10, 2022
---
So very sorry for your loss.
By Tina Starman
- November 09, 2022
---
Our hearts are broken with the loss of our trusty H"-dock Commodore. Always good for a story and always smiling. One helluva guy who will sorely be missed. Take Care, Marty..Our hearts and souls reach out to you…Peace be with you. Shalom.
By Mike Hansen
- November 09, 2022
---
Our heartfelt condolences go out to the Markowitz family. We've known Marty OBM & Anita and Marty's parents OBM for over 50 years and sailed with Marty on their boat on the Allegheny. May Marty's memory always be of a blessing to his family and friends.
By Harvey & Felice Rosenblum
- November 08, 2022
---
My condolences go out to the family of Marty Markowitz--one of the greatest guys ever to boat on these 3 rivers. He will ne long remembered and ever missed.
By PATRICIA TAYLOR
- November 08, 2022
---