Morton M. Aronson

November 8, 2022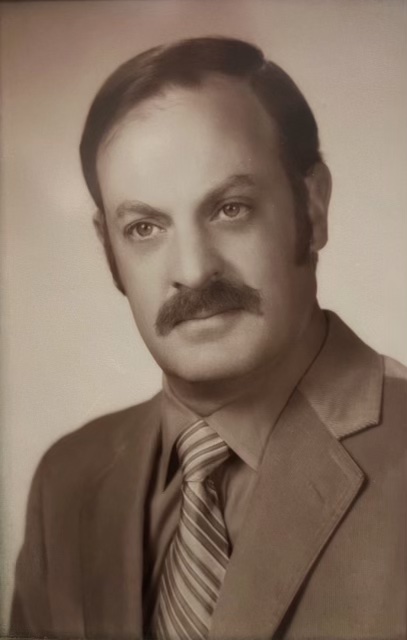 MORTON M. (MORT) ARONSON: 1926-2022, on Tuesday, November 8, 2022. Mort, son of the late Matt and Blanche Goldman Aronson, grew up in Lower East Oakland, Pittsburgh, appropriately close to the old Forbes Field. He was a graduate of Schenley High School, trained in the Air Force, and graduated with a degree in mechanical engineering from the University of Pittsburgh. Mort married Evelyn Rae Horelick December 21, 1946 who predeceased him; they were happily married for over 72 years. Mort is survived by his three children Richard (Roberta), Carol Sue Aronson Soifer (Bruce), and Thomas, and four grandchildren: Esther Frances Aronson (Michael Blackburn), Rachel Ann Aronson (Jacob Garguilo), Jason Matthew Aronson Soifer (Rachel Zamoiski) and Scott Samuel Soifer. Great-grandchildren are Joseph, Julia and Anna Soifer, Lucas and Lily Aronson, and Aron Blackburn.
Professionally, Mort was Chief Mechanical Engineer at Pennsylvania Transformers, co-founded by Samuel Horelick, his father-in-law. Mort designed power systems and held several patents for transformer design and features. He had strong analytical skills and demonstrated a strong knack for working with his hands. Eventually, he went into the retail food business and became an interested investor in commercial real estate and other ventures.          
Always a sports enthusiast, young "Morty's" athletic talent and passion became evident as early as elementary school pick-up baseball games, continued as a member of Schenley High School's basketball and football teams as well as the YMHA basketball team. His athletic skills showed up later in baseball and softball also. Later, as a family man, his passion and high achievement turned to the formidable and frustrating game of golf for most of his long life.
Never one to blow his own horn, Mort disliked a fuss made over or about him; accomplishments were obvious to whomever witnessed them. His complaints were kept to himself. Mort had a quiet and delightful sense of humor. He enjoyed a good sitcom like All in the Family, and mostly loved laughing with his friends, many of them from his childhood. Much to Evey's and his children's amusement, he gleefully made up his own words to popular songs on the radio. His children loved receiving enchanting notes he sent to them at summer camp, replete with whimsical drawings of stick figures driving little cars puffing exhaust and cartoons of family pets, Cindy the stately German Shepard and Bamboo the mischievous Siamese cat.
On the other hand, his intensity was legendary. He was an avid reader, and spent time each evening after dinner studying the thesaurus. He insisted his children practice good manners, especially at the dinner table, and speak respectfully to adults at all times, and strive to develop their vocabulary also!
These lessons were appreciated much later in their lives!
Mort loved cars, a passion passed to his son, Richard. There were efficient, family friendly models and more exotic types: his 1929 Chrysler and three Jaguar sport models were particular favorites.
Gentle and loving, powerful, playful, persevering and practical, Mort was greatly loved and admired by his family and friends.
Services and Interment Private
Donations may be made to Disabled American Veterans.
Arrangements entrusted to Ralph Schugar Chapel, Inc., family owned and operated. www.schugar.com
Condolences
Send Condolence
Mort was the best neighbor, it was our privilege to him & Evie. God Bless
By Bruce & Terrie Fowler 203 FRCA
- November 14, 2022
---