Rafi Assouline

January 31, 1953 - November 16, 2022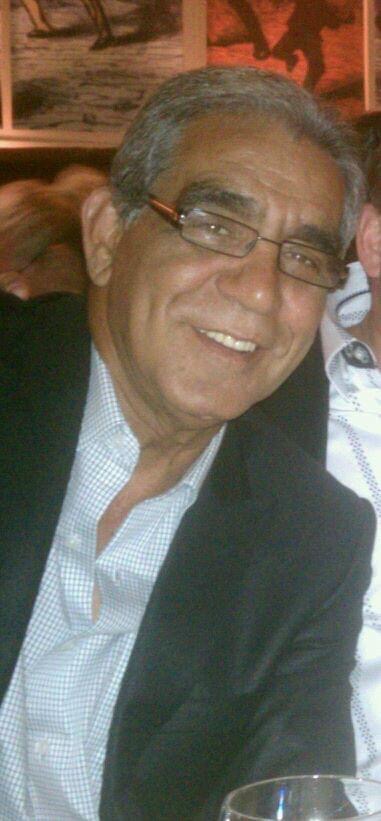 Visitation Information
November 17 2022 - 8:00 am
Friends may meet at Ralph Schugar, 5509 Centre Avenue, (Shadyside) Pittsburgh, 15232

Funeral Information
November 17 2022 - 9:00 am
New Gemilas Chesed Cemetery, Upper Heckman Road, White Oak, PA 15131


RAFI ASSOULINE: Born in Meknes, Morocco on January 31 1953. Rafi was the son of Yosef and Hasiba. He served in the Israeli Army proudly. For a short time he was an under water welder before coming to the United States. The owner of many clothing stores for many years and then the owner of several furniture stores.The love of his heart soul and eyes are his two sons Joseph and Maor Assouline. His unwavering love for them shined bright like the stars. He was " The best Dad in the world.". Rafi was that person who commanded the room he was in, he was larger than life. He was admired and known for his generosity to so many. He loved to tell stories to everyone he knew or met. He loved his hometown of Ashdod, Israel and it goes without saying he will surely be missed by so many. He loved, cherished and spoiled his dogs Romeo and Fabio. He leaves behind his oh so beloved wife Deborah who would move Heaven and earth for him. Whenever Rafi made a purchase his favorite saying was " It's top of the line ". Brother of Tamar (Adiel) Assouline of Petach Tikva, Israel, Gabriel (Lilian) Edri, Avraham (Simon) Kadosh, Gerard (Aviva) Ayish, Simona (Eliyahu) Assouline, all of Ashdod, Israel, Sigal (Nissim) Assouline of Pittsburgh. Son-in-law of Elaine Hacharian of Pittsburgh. Brother-in-law of Robin and Robert Serraro of Pittsburgh. Also survived by beloved family in Long Island, NY, Albert and Susan Bahaloul, Ronit and William Lopez. Survived and dearly loved by numerous nieces and nephews from Pittsburgh and Israel. Baruch Dayan Emet. Friends may meet at Ralph Schugar Chapel, Inc., 5509 Centre Avenue, Shadyside on Thursday, November 17, 2022 at 8 AM and then proceed to New Gemilas Chesed Cemetery for 9 AM Graveside Services. www.schugar.com
Condolences
Send Condolence
My deepest sorrow to Debbie and Family I respected him above all else He was so generous and kind
By Gary Andrew MARSH
- November 26, 2022
---
Sending our heartfelt deepest sympathy to Deborah and the entire family. Sending you love, support and prayers.
By David and Rene' Williams (Mondavi too)
- November 18, 2022
---
I am so incredibly sorry for your loss of such an amazing soul. Some of my favorite days were spent caring for sweet Rafi. May he Rest In Peace after such a long fight. He was so blessed to have such an amazing family that cared for him so deeply. My thoughts and prayers are with you all.
By Mackenzie Roberts-Moore
- November 17, 2022
---
Rafi was a very special man. Everyone that he came in contact with liked him. He will be forever missed. He fought so hard to live. He Loved his family. We are all so blessed to have him in our life. Rest In Peace my special friend.❤️
By Joanne Witchko
- November 17, 2022
---
Sending my sincere condolences for this terrible loss to our family...My favorite \"Uncle\", really my cousin, will be sorely missed by all...May his memory be a Blessing...
By Rafi Bahaloul
- November 17, 2022
---
Our deepest sympathies to all of you guys at this most difficult time. We are truly heartbroken by this news. Debbie you were an angel in disguise and my uncle loved you with all his heart! May his memory always remain a blessing. We love you so much! You are family forever.
By Ronit, Willie,Susan, Albert, Rafi, ma and Jakey
- November 17, 2022
---
We are truly sorry for your loss, Deb. Whenever we saw him he was always smiling and had a good story. We will keep you in our thoughts and prayers. Donna and Neil
By Donna Kochosky and Neil Kochosky
- November 16, 2022
---
My deepest condolences to the entire Assouline family. Rafi was truly a good guy and an amazing Uncle to Erica. He was adored by everyone. May his soul rest in peace and may you know no more sorrow! He will truly be missed by all.🙏🙏
By Scheila Belillti
- November 16, 2022
---
Our deepest sympathy for your loss. Rafi fought a courageous battle may he now enjoy peace.
By Pam and Russell McGregor
- November 16, 2022
---
My heart is broken. Rafi was truly one of a kind. You have my deepest sympathy and unwavering support. Wishing you peace, comfort, courage, and lots of love at this time of sorrow. My heart goes out to all of you at this difficult time.
By Ben Karcz & Family
- November 16, 2022
---
What a beautiful soul. My buddy would light up the room with his warmth hugs and love. His big presence was only outmatched by his big heart. Gods speed my dearest friend. Peace and Prayers for the family during this difficult time. Love You All!
By Debbie, Jerry Santucci and Family
- November 16, 2022
---