Daniel Alan Harris

May 6, 1959 - December 10, 2022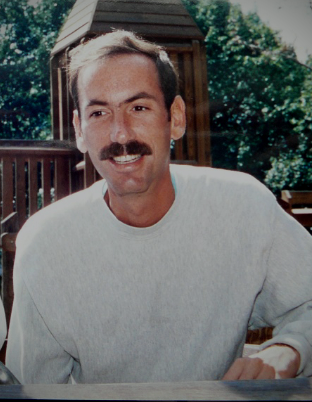 Funeral Information
December 12 2022 - 3:00 pm
Beth Shalom Cemetery, 1501 Anderson Road, Pittsburgh (Shaler Township) 15209


DANIEL ALAN HARRIS: Age 63, born on May 6, 1959, passed away peacefully on Saturday, December 10, 2022. Danny was the son of the late Rose and Howard Harris. Brother of Bobby (Jan) Harris, Linda (Thomas) Athas, Shana (Sam) Buccigrossi and the late Fred Harris.


He was Uncle Danny to Beth (Daniel Gibson), Mauri Harris, Alexandra Harris (Terra Hittson), Max (Meg) Harris and Rachel Athas.


Dan excelled in his profession as a surgical assistant at Emory University Hospital in Atlanta, GA. His love for creating hands on art work along with his knowledge of his trade made Daniel a very valuable asset in the operating room. Dan' s zeal for the arts was not limited to his hand-crafted pieces. He sang in the Temple choir, collected amazing artwork and appreciated all music, especially classical.


Graveside Service and Interment will be held on Monday at 3 PM at Beth Shalom Cemetery. Contributions may be made to a charity of the donor's choice. Arrangements entrusted to Ralph Schugar Chapel, Inc., family owned and operated. www.schugar.com 

Condolences
Send Condolence
Sad to see Danny pass so young. He was the neighbor behind my house. Had many adventures in the 1960s and then he disappeared. Saw him off and on since. He always had a beard as an adult And rode a bike. May he enter heaven and be rewarded up there Jacob M Kaplan Formerly 1027 mirror st.
By Jake kaplan
- December 23, 2022
---
Growing up on Flemington Street, we grew up with Bobby and his late brother Fred. Danny was much younger so I really did not know him. My parents were friends with his parents. Yes, I remember and cherish those summer days and nights. Hanging out in "the woods" or "the Alamo" and preparing for a crab apple war with Mirror Street!
By Bob Antin
- December 20, 2022
---
Shana I am so very sorry for your loss. I just saw it today. May his memory be a blessing.
By Judy Levy
- December 19, 2022
---
Always with a smile and a great story. We would walk and talk for an hour without a let up and didn't even realize and hour had past. We had so much more to say! I am at a loss to think that we will not walk and talk again in this world. Will always be grateful to have a friend like Danny! my deepest sympathies to Danny's family
By eileen Massof Barney
- December 14, 2022
---
Danny was my friend since childhood and I'm glad we kept in touch throughout the years. My sincere sympathy to Shana, Linda, and Bobby as well as the rest of the family. Rest in peace…until we meet again!
By Carol Zielinski
- December 12, 2022
---
Bob, Linda, Shana and families, I am so sorry to hear of Danny\'s passing. I\'m sure you all have lots of good memories of Danny. I can remember all of the years while growing up on Flemington Street that include things like playing Release the Den, volleyball and badmitton games, dodge ball and tar baby in the middle of the street to name a few. There were also neighborhood get togethers on porches, (kids or parents) playing in backyards, a bunch of us going to the park in your dad\'s station wagon, going to Freddies for penny candy, playing in the snow on the street. Those were such fun times. It may be difficult right now but try to focus on the good times had by all.
By Susie (Shapiro) Feldman
- December 12, 2022
---
My condolences to you on the loss of your bother. May his soul have an Aliya in heaven.
By Ivan Lee Engel
- December 12, 2022
---
I am so sorry about your loved one Danny. He's with his Mom and Dad now. My heart goes out to the families.
By Liz Mokricky
- December 12, 2022
---
My condolences go out to the family & friends of Danny. May his soul rest in peace.
By Sue Z.
- December 12, 2022
---
So sorry to hear of Danny's passing-such a great guy that I had the privilege of knowing my entire life! You will be missed but never forgotten! My sympathy to Shana, Sam, Linda, Thomas, Bobby, Jan, and the rest of the family!
By Karen Del Grosso (Zielinski)
- December 12, 2022
---