Jana Rosen Conn

December 24, 2022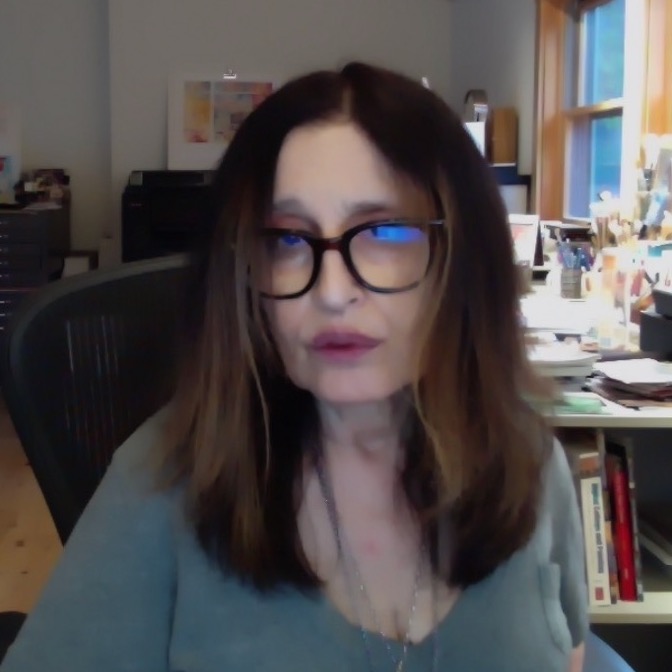 JANA ROSEN CONN: On Saturday, December 24, 2022 at her home in Point Breeze. Sister of Gregg Rosen and sister-in-law of Monique Van Damme, and special friend to countless others. Jana's husband Ross Conn and her parents, Cecelia and Fred Rosen, predeceased her. There will be no visitation, funeral service, or graveside service. Instead, a celebratory event will be held in the Point Breeze neighborhood in Pittsburgh during  the spring of 2023. Interment at Homewood Cemetery. Contributions may be made to any pet shelter of the donor's choice. Arrangements entrusted to Ralph Schugar Chapel, Inc., family owned and operated. www.schugar.com

Condolences
Send Condolence
My family\'s ( Cohens) deepest condolences to Greg and all the Rosen family. I grew up next door to the Rosen\'s... Jana and Greg were always very kind to me. I\'m so sorry to hear of her passing. I pray her memory will always be a blessing.
By Erin Cohen Loughner
- December 29, 2022
---
I have wonderful memories of Jana during our childhood. We shared many experiences and in all of them she brought her unique and creative expression. My condolences to Gregg and her family and also to our friends who loved her and shared so much of our young lives. She will be missed and remembered.
By Debby Shore
- December 28, 2022
---
Jana's pure and loving heart is what I will always remember about her. She was the kind of listener who would hold both your hands and look into your eyes as you spoke, and had a brilliant mind to offer her own thoughts on any subject. How lucky we all were to have had a chance to share life with her. My condolences to her family and close friends.
By Retta London
- December 28, 2022
---
I'm so sorry to her the sad news. Jana was a wonderful friend to me and so many others. I will always remember her sweet nature and kindness. Sending my sincere condolences to her family.
By Paula Chrissis
- December 26, 2022
---
So sad to hear of Jana's passing. She will be greatly missed. Please know that she will always be in my memories. There were many fun and beautiful memories. My thoughts and prayers go out to Gregg and the family. Very very sad 😢
By Ronna Garry
- December 26, 2022
---