I. Michael Morris

December 26, 2022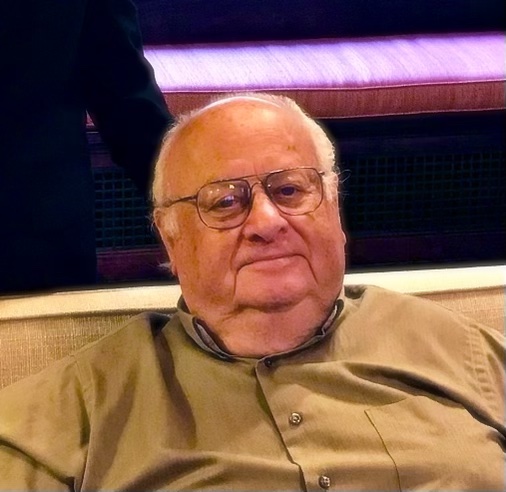 I. MICHAEL MORRIS: I. Michael "Mike" Morris, beloved husband, father, uncle, and grandfather ("Poppa") passed away peacefully on December 26, 2022. He was 89 years old and lived a full and meaningful life with close family and friends. Born in Sheboygan, WI, Mike grew up as the youngest of seven siblings, Eddie (Gloria), Samuel (Marilyn), Leonard (Adele), Meyer (Arlene), Milton (Joan), and Frances (Aaron Boxer).  He and his siblings were deeply devoted to each other, and Mike loved sharing stories about their childhood in Sheboygan and Milwaukee.
After graduating from the University of Wisconsin, Mike began a successful career in the clothing industry, eventually rising to the position of Vice President at Calvin Clothing. Mike was married for almost 40 years to his beloved wife, Nancy (Gerken), whom he met in New York City on a blind date.  They lived in New Orleans, Indianapolis, and Dartmouth, MA. He was a loving and proud father to Alison (Michael Gimbel) and Elizabeth (Michael Bush).  His greatest joy came from his four grandchildren, Elise, Sarah, Gavin, and Ben.  In his later years, he moved to Pittsburgh to be closer to his family.  Poppa would always have a treat ready and played many games of Rummy Q and poker with his grandchildren.  Some of his favorite activities included making muffins for family and friends, having movie nights every Friday, and going to Deep Creek every summer with his family. He was known affectionately as "Uncle Itch" or "Itchie" by his many nieces and nephews and friends whom he would call regularly.  He could always be counted on to give you the weather report, offer precise traffic directions, tell a bad joke, or challenge you to a trivia question to which a correct reply would earn you a million dollars.  He will be deeply missed by all who knew him.  
A celebratory event will be held at a later date with private burial in South Dartmouth, MA. Mike always kept money in his car to give to people in need on the streets of Pittsburgh, and contributions in his honor may be made to Pittsburgh Mercy Operation Safety Net: 
https://secure.acceptiva.com/?. Arrangements entrusted to Ralph Schugar Chapel, Inc., family owned and operated. www.schugar.com
Condolences
Send Condolence
I dearly loved my favorite Uncle Itch. Loved getting those calls from him. He would say "Did I ever tell you about the time..... and it would involve some shenanigans that involved my dad. He would tell of the time my Dad, also known as Mike (Meyer), brought his bride home to meet the family. Aunt Fran told Uncle Itch in no uncertain terms he was to sit down and shut-up! She was a 2nd mother to the youngest boy Isaac (Itch). Oh how I loved my Uncle Ich, he was a kind and generous person who adored his grands and was over the moon and proud as anyone could be of his amazing children and son in laws. I will miss him.
By Nancy Swank
- December 30, 2022
---
Sincere sympathy to Alison and Liz on the passing of their Dad, Michael. I've so many good memories of time spent with Nancy and Michael.
By Myra Graubart Goldberg
- December 30, 2022
---
Dear Allison and Elizabeth, I was so sorry to hear of the passing of your sweet father. I remember both of your parents being warm and generous people. Your dad was the kind of person who took great pleasure in being around kids, and from what I understand, this lasted throughout his life. What a legacy. My mom appreciated your father's friendship, especially in more recent years, when a call from an old friend would always lift her spirits. I know she will miss him. I'm sending my deepest condolences. May his memory be a blessing always.
By Ruthie Weltman Reedy
- December 30, 2022
---
Itchy was special..funny, thoughtful & so kind. He loved his family more than anything. Joel loved to call his executive office & ask for Itchy! Itchy loved to share books & jokes with us. We will miss our sweet friend!
By Arlene & Joel Lee
- December 29, 2022
---