Kay Ann (Fager) Liss

December 30, 2022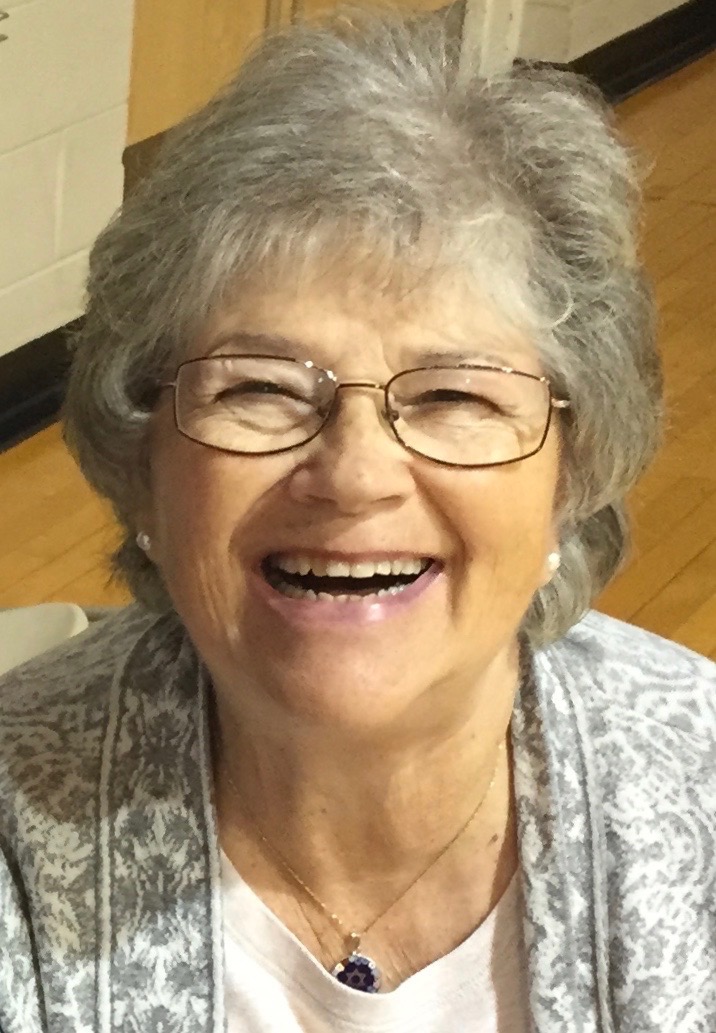 Visitation Information
January 2 2023 - 9:00 am
Temple David, 4415 Northern Pike, Monroeville, 15146

Funeral Information
January 2 2023 - 10:00 am
Temple David, 4415 Northern Pike, Monroeville, 15146


KAY ANN (FAGER) LISS: Age 80, beloved mother, grandmother, friend and community leader passed away peacefully surrounded by family on December 30th, 2022. Predeceased by her parents Theron and Marion Fager of Saginaw, MI and her brother Robert Fager of Boston, MA. Born and raised in Saginaw, Kay was a proud Michigan State Alumna and closely followed their basketball and football teams, Go Spartans. Upon graduating, Kay taught middle school in Indiana and Pittsburgh prior to moving to Thailand for two years with her former husband. Upon returning to the states, they raised their three daughters in Monroeville where Kay was active in the PTO, Gateway band boosters and Girl Scouts. As her children grew older, she took a job with the Girl Scouts of SWPA and for more than 20 years developed scouting in low income communities around Pittsburgh. Upon retirement, Kay volunteered much of her time to Temple David of Monroeville. She served two terms as Temple President, chaired the caring and ritual committees and enjoyed participating in the sisterhood, book club, and the religious social action committee. Kay traveled twice to Israel and once to Cuba with her congregation. In addition to travel, Kay found joy in nature, especially birds, plants, sunshine and her cat Walter. Kay's greatest joy was her family. She is survived by her three daughters Kimberly Miller (Mark), Allison Stein (Bradley), Jennifer Irvine (Darrell); seven grandchildren: Amelia Miller of Atlanta, GA; Rachel, Devon, Dylan, and Aidan Stein of Fox Chapel, PA; and Thomas and Catherine Irvine of Arlington, MA. Services at Temple David, 4415 Northern Pike, Monroeville, PA 15146 on Monday, January 2, 2023 at 10 AM. Visitation one hour prior to services (9 AM - 10 AM). Interment Temple Sinai Memorial Park. In lieu of flowers, the family asks that memorials may be made in her honor to the Kay Liss Memorial Tree Fund for the beautification of the grounds at Temple David. Donations can be sent to Temple David, Attn: Harvey Wolfe. Arrangements entrusted to Ralph Schugar Chapel, Inc., family owned and operated. www.schugar.com

Condolences
Send Condolence
Jenn, Darrell, Cate, & Thomas-- We're so sorry to hear of your loss and hope you are able to grieve as a family together and remember the good times, it sounds like there were many! Sending you love and support.
By Amy, Mali, & Zoe Weitzman
- January 06, 2023
---
As a grandmother, Kay was the mistress of showing up - I think she travelled to Boston for every show - and there were a lot! She was there, for the kids, and for Jenn, rolling up her sleeves and jumping right into the 17 responsibilities Jenn was shouldering - sewing costumes was a frequent one. We are so grateful to have had her in our extended family for these many years, and for the gift of the beautiful soul she gave us - her daughter Jenn, whose big heart has enriched our lives so much. Sending all our love. Karen & Conna
By Karen Kelleher
- January 03, 2023
---
We were so saddened to hear that Kay has passed away. Kay was always such a good friend to our mom, Roz Schwartz, and especially in mom's later years, Kay was always at the ready to provide a helping hand and kind and caring friendship. Upon mom's passing away, Kay was so very thoughtful and helpful to me, my sister, Gloie, and all of our family as we prepared for mom's funeral. In earlier years mom would so enjoy going out to lunch and birthday celebrations with Kay and other friends. Our whole family sends prayers to Kay's family and all of Temple David. May Kay's memory be a blessing. Love Saralee Todd and family
By Saralee Todd and family
- January 02, 2023
---
Sending prayers and condolences on the loss of your special mother and grandmother. She will definitely be missed by all her cousins.
By Sue Fager Korpalski
- January 02, 2023
---
Kay was the heart and soul of Temple David.
By Jeff and Louise Baldel
- January 02, 2023
---
Kay was an outstanding model of what a Jew should be.
By Mindy Norman
- January 01, 2023
---
When I joined Temple David, Kay was one of the first congregants to approach me. The first thing she said after \"Hi\" was \"Can you sing?\" My sincere condolences.
By Al K. DeRoy
- January 01, 2023
---
Sending thoughts and prayers to the Liss family. Great memories of Mrs. Liss as a dedicated GS leader.Many trips to Camp Henry Kaufman, Day camp at Boyce Park and many many more adventures! Most recently seen her waving at the Monroeville 4th of July parade with the Temple. Knowing her next adventure will continue the smile she had on her face. Mrs. Liss is definitely an icon from my childhood memories. She was well loved.
By Kelly Cook Chapple
- December 31, 2022
---
Our hearts goes out to you. She was an amazing, caring friend. We are glad to have known her.
By Gail and Bruce Antonoff
- December 31, 2022
---