Joberta (Kreimer) Goldman

December 30, 2022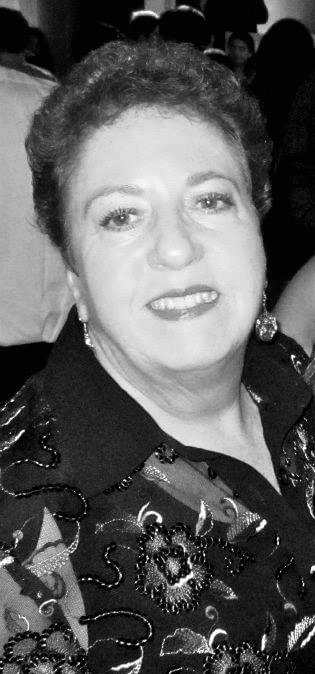 Visitation Information
January 4 2023 - 10:00 am
Ralph Schugar Chapel, Inc., 5509 Centre Avenue, (Shadyside) Pittsburgh 15232

Funeral Information
January 4 2023 - 11:00 am
Ralph Schugar Chapel, Inc., 5509 Centre Avenue, (Shadyside) Pittsburgh 15232


JOBERTA (KREIMER) GOLDMAN: Age 76, beloved mother, grandmother, friend and Jazzercise enthusiast passed away peacefully surrounded by her two sons Jeremy and Bradley on the evening of December 30th, 2022. Predeceased by her parents Hilda and Isadore Kreimer of Squirrel Hill, and her husband Stanley. Joberta taught third grade before retiring to raise her two boys. Joberta was an avid classic movie and Broadway buff often quoting her favorite lines and never missing a moment to share who played which role in a certain film. She was always the loudest laugh in every theater she was in and also caused the loudest laugh with her off-beat humor and her precise choice of four-letter words. Above all, her favorite thing to do in life was to go to her thrice-weekly Jazzercise classes. She is survived by her two sons Jeremy Goldman (Beth Goldstein), Bradley Goldman (Amy Cohen); her granddaughter Hannah Goldman; and her granddogs Penny and Clementine. Services at Ralph Schugar Chapel, Inc., 5509 Centre Avenue, Shadyside on Wednesday, January 4, 2023 at 11 AM. Visitation one hour prior to services (10 AM - 11 AM). Interment Tree of Life Memorial Park. In lieu of flowers, the family asks that memorials may be made in her honor to the Humane Animal Rescue of Pittsburgh. www.schugar.com

Condolences
Send Condolence
Joberta will be truly missed but her memories will live on.
By Marcellina
- January 03, 2023
---
Knew JoBerta from Jazzercise. Was always front and center! Sorry for your loss.
By Beth Goetze
- January 03, 2023
---
Mrs. Goldman was my 3rd grade science teacher, and taught my younger sister a few years later. As a high school student, I returned to Wilkins as part of the Sharing Science program, and she literally welcomed me with open arms. I loved every minute I spent in her classroom, and still think of her now as I teach in mine.
By Cee Jay Levine
- January 03, 2023
---
I got to know Joberta over the past year at Weinberg Terrace. We played mahjong together where I got to know her and her unfettered humor. I will certainly miss our weekly games and our discussions of old movies. So sad.
By Madelyn Miller
- January 02, 2023
---
I feel the obituary captured my memories of Jobbie: bigger than life!! Sorry for the loss of your mother and grandmother.
By Harvey W. Cohen
- January 01, 2023
---