Mina Kavaler

October 16, 1928 - January 29, 2023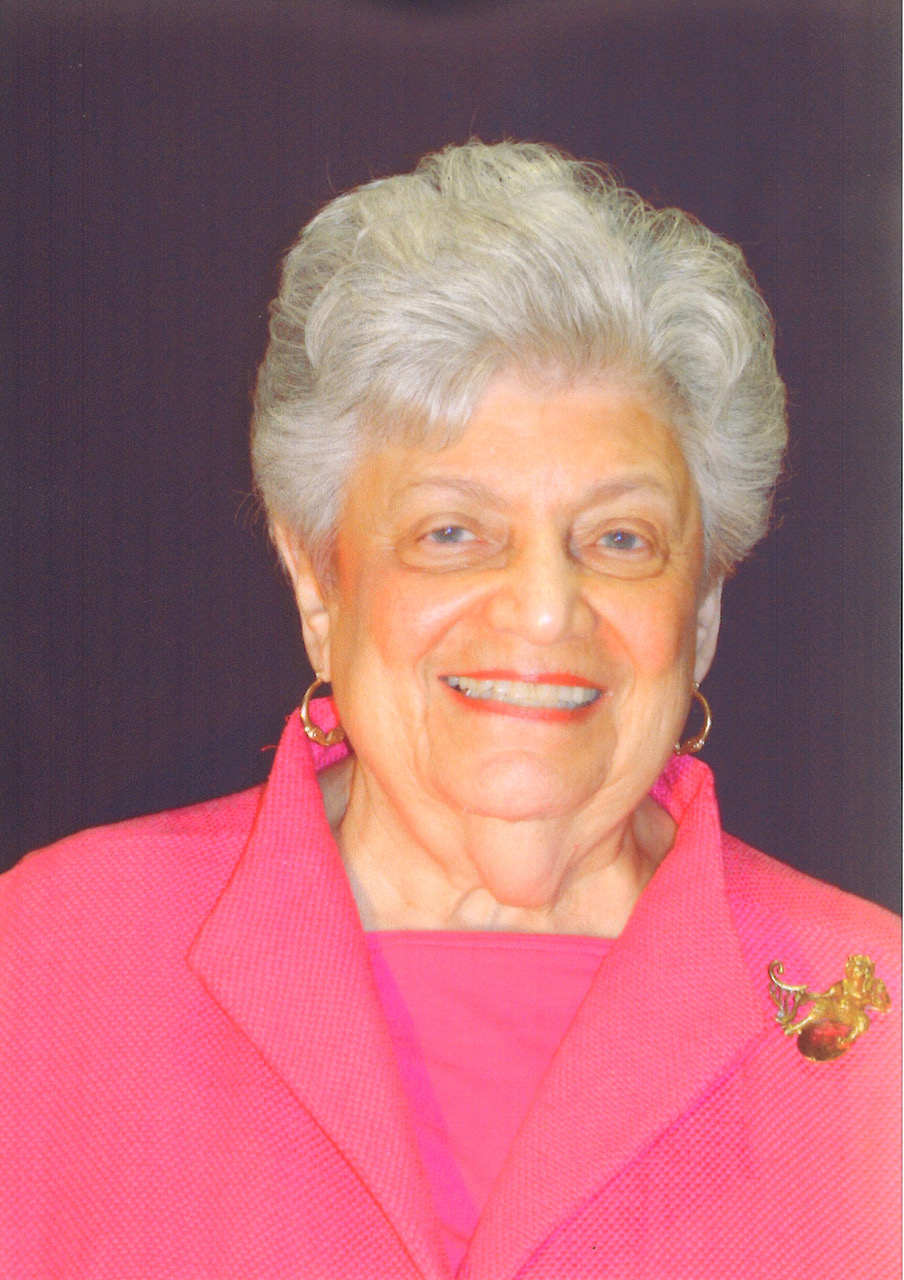 Visitation Information
February 5 2023 - 12:00 pm
Ralph Schugar Chapel, Inc., 5509 Centre Avenue, (Shadyside) Pittsburgh 15232

Funeral Information
February 5 2023 - 1:00 pm
Ralph Schugar Chapel, Inc., 5509 Centre Avenue, (Shadyside) Pittsburgh 15232


MINA KAVALER 1928-2023




The Jewish Chronicle put it best- a legend retires. 




On Sunday, January 29th, at 94, Mina Kavaler took her final retirement at Houston Methodist Hospital in Texas. A consummate worker, doer, and people-person, Mina loved a challenge. She never turned away from a cause or situation she believed she could make better and worked tirelessly to improve people's lives.




An (almost) lifelong Pittsburgher, Mina was born on October 16, 1928, in Oakland to Jack and Faye Serbin. As a child of the Depression with a father who owned a candy factory, Mina learned never to waste a dollar and, as anyone who ever visited her Squirrel Hill home knew, had a love affair with strategically placed bowls of candy. With a mother who played cards at night for a living and a working father, Mina was the elder sibling and surrogate parent to her younger brother Harvey, whom she loved fiercely throughout his life. 




Mina was a proud graduate of Schenley High School and the Pittsburgh Public School system. It was here that the direction of her life was established. She fell in love with learning and teaching, most notably as Andy Warhol's math tutor, and became a career teacher of math in the Pittsburgh public school system. Schenley high school had students from every walk of life, which ignited her passion for social justice, a calling that led her to be the first white woman on Pittsburgh's NAACP board and walk in marches supporting equal rights with Dr. Martin Luther King, Jr. and others.  




Mina met the love of her life, Vigdor Kavaler, at Pitt, beginning an almost 50-year marriage full of friends, family and travel. At Pitt, she was President of her sorority, Alpha Epsilon Phi, and a massive supporter of all Pitt sports, keeping score at the basketball games and attending every Pitt football game. It was at Pitt that she met many of her closest friends. These friendships lasted her lifetime; from the group who had season tickets to Pitt football to the poker club crowd to her travel friends, Mina loved them all. Being Mina's friend meant you were always available for a marathon late-night phone call and a "let's go" attitude. 




Armed with a master's in teaching from Adelphi University, Mina began a decades-long career teaching math in some of Pittsburgh's most challenging neighborhoods. Mina was motivated by the diamond in the rough, the student she could inspire to learn. Twenty-five years after he graduated from Reizenstein High School, she was thrilled to visit her student, Billy Porter, backstage on the set of Kinky Boots on Broadway. Of course, when Mina left Reizenstein, she retained a core group of teacher friends. 

Mina's teaching didn't end with the school day. If you grew up in Squirrel Hill in the 1960s and 1970s, chances are you sat in Mina's kitchen after school getting tutored for the SATs. Many a college career began at Mina's kitchen table. 

Family, religion, and travel were hugely important for Mina, with family coming first. The best day of Mina and Vig's life was when they adopted John (JD) and Marti through the Jewish Family and Children's Services. They were the lights in her life. She was a loving, devoted mother and worked diligently to provide her children with everything they could want and need, including a well-rounded education as school students and, through travel, citizens of the world.




Even as children, Marti and John supported Mina's many volunteer efforts and learned the value of community service. They sealed envelopes for friends' political campaigns, worked the polls at 6 am during elections and sorted clothing at Anathon House. Mina excelled in every aspect of volunteering, but her sweet spot was fundraising. If you got a fundraising call from Mina, you didn't get off the phone until you gave - probably more than last year. 




Mina's labor of love was Rodef Shalom Temple. She was an institution in the Rodef Shalom community supporting Vig's work as a long-term president of Sisterhood, chairing many committees and teaching Sunday School. In later years, she even sang in the choir. If you were a member of Rodef Shalom, you knew Mina. Every Passover was spent sitting on the dais, drinking Vig's excellent wine collection. Marti and JD were bar mitzvah at Rodef Shalom, Marti married in the sanctuary, and Mina celebrated her 90th birthday weekend with friends and family from all over the country. If Mina was having a life event, it was happening at Rodef. 




And then there was travel. Vig and Mina visited every continent except Antarctica and almost every country on our planet. When Nixon opened China, they were among the first visitors. They loved exploring different cultures. Never an adventurous eater, Mina traveled with a suitcase full of cheese peanut butter crackers while Vig indulged in every cuisine. Travel wasn't only international. Every summer, the exodus from Squirrel Hill to Beach Haven on the Jersey shore began. Mina cherished spending summers with her children and friends, enjoying the beach and many fun group activities. The Jersey shore crew took relaxing seriously. 




After 32 years of teaching, she retired and began her second career. She spent the next 24 years as 'Mayor' of Weinberg Terrace. Weinberg Terrace put Mina at the epicenter of Squirrel Hill's older Jewish population. She knew each resident's family personally. Handling the desk with warmth and kindness, she ran Weinberg Terrace like she ran her life, efficiently and with a sense of humor. Never one to shy away from a challenge, Mina made many improvements to the lives of the residents. And she never missed a day of work. During the pandemic and armed with a mask to match every outfit, she drove herself to work and ensured residents had their menus on time and scheduled activities. She often did double shifts to ensure the residents were taken care of. 




So, at 93, Mina decided it was time for a change. She retired from Weinberg Terrace and left her beloved Pittsburgh for the greener pastures of Texas. Mina moved to The Tradition and, as an expert on assisted living facilities, quickly formed a resident's council and was awarded the first Resident of the Month honor. In her year of living close to JD and Kelly, she made great friends and spent time with her Texas extended family, Jeanene Rutkowski and Brandan White. She looked forward to holiday celebrations in San Antonio with Laurie, Sean, Hailey and Brooke Burgess. At JD and Kelly's ranch in Round Top, Texas, Mina quickly endeared herself to the locals. During her time in Texas, she had many visits from her beloved grandchildren, Jack, Kat, and dear friend Janice Rosenberg.




Throughout her life, there were too many awards and recognitions to mention and hundreds more stories to tell. Her surviving family-John and Kelly Kavaler, Marti and Barry Fischer, grandchildren Jack and Kat Fischer, and fiancé Garrett Snyder would love to hear your Mina stories.




Services at Ralph Schugar Chapel, Inc., 5509 Centre Avenue, Shadyside on Sunday, February 5, 2023 at 1 PM.  Visitation 1 hour prior to service (12 noon - 1 PM).




Vigdor has been waiting patiently and Mina will be laid beside him at West View Cemetery of Rodef Shalom Congregation. She will undoubtedly regale him with tales of all of her adventures, and together they will look down on granddaughter Kat's wedding in the fall of 2024. 

Learner, teacher, volunteer. If you would like to honor Mina's memory, please support the Vigdor W. Kavaler Scholarship Fund through Rodef Shalom Congregation. The fund awards college scholarships to Jewish students. Mina would love that.  www.Schugar.com 
Condolences
Send Condolence
Aunt Mina was one of a kind - sweet, caring, thoughtful, and (when necessary) tough as anyone. We will long keep many wonderful memories of her - a truly remarkable individual. Our deepest sympathies, and much love, to the entire family.
By Dan & Anna Wecht
- February 05, 2023
---
Condolences on Your Mother's passing. She was a lovely lady! I remember enjoying her. company and conversations at Thanksgiving dinner at Olivia's. - especially about football and wonder if she saw the Pitt - Fordham games I saw in scrapbooks. We wish your family the best memories.
By Carol and Russ Fiore
- February 05, 2023
---
We will all miss Mina terribly! I have known her all my life! She was my Sunday school teacher, took our confirmation class to New York with Vigdor, and as an adult became a close friend. I feel so blessed to have had her in my life. John and Marti please know that we all mourn with you. Your Mom was dynamite lady. We all loved her!
By Janie Kart
- February 05, 2023
---
The world has lost an incredible life. We are so sorry for your loss and sending our heartfelt condolences to The Kavaler Family.
By Teresa & Michael Grignaffini
- February 04, 2023
---
I am so deeply saddened to hear of Aunt Mina's passing. My condolences to Marti, John and their families. I have so many happy memories from their home on Fair Oaks St. I spent a lot time there growing up. Wishing you all the best. May her memory be for a blessing. She will be missed.
By Cindy Prizant Stadtlander
- February 03, 2023
---
My sincere condolences to all of you loving family members. I knew both Kavalers and loved them both. I as the first executive director of JAA Assisted Living asked Mina to join my team at the reception desk. I gave her the title of Welcoming Director and she took it further and became WT's mayor. Visited her right before her departure and saw this remarkable no nonsense matriarch one last time. Her memory will be a blessing to all who knew her.
By Mahnaz M Harrison
- February 03, 2023
---
I am grateful for the time spent working with Mina as a member of the Ladies Hospital Aid Society. Mina was an amazing volunteer and fundraiser. I admire her greatly for that and for so many other reasons.. May her memory be a blessing. Condolences to her family.
By Ellen R. Cohn
- February 02, 2023
---
I want to express my heartfelt sympathy to the Kavaler family. I knew Mina for several years!
By Richard Gordon
- February 02, 2023
---
Deeply saddened to hear of Mina's passing. My deepest condolences to her family and all who were inspired by, worked with and loved her. As many previously expressed below and her obituary clearly confirms, Mina was an amazing woman, an incredible role model, one our entire community needed and will profoundly miss. I feel honored I saw her in action when my Father was a resident at Weinberg Terrace and can attest every single word expressed about Mina is true and my experience of her as well. May these memories we hold dear of her life continue to be an inspiration and a blessing throughout time. She truly lived and gave life love.
By Beth Paransky
- February 02, 2023
---
Mina was a part of Rodef Shalom in all my earliest memories. When I got old enough to know her as an adult, the memories are even richer. A Grand Dame of the Sisterhood, she never missed a Board meeting, helping to guide the work of the group in its mission to help Temple thrive. She never failed to greet me and my disabled child kindly at Friday night services, offering warmth and inclusion to us. May her memory always be for a blessing.
By Gail Lefkowitz
- February 02, 2023
---
I only met Mrs. Kayaker years ago when I was in Pittsburgh to run the Marathon. Marti and her Mom were the great hostesses. Over time I have heard all the amazing stories about Mrs. Kavaler. I grew to know her as: A force of Nature, a Category Five kinda gal, and one in a billion! I am sure she is raising holy hell wherever she has landed….along with my Mom! Love to you Marti and John. All my sympathies, Carole
By Carole Bolger
- February 02, 2023
---
She was tireless - literally. I remember visiting the Kavalier home in the early 80s during Thanksgiving. After a long night out we returned home only to find Mina still awake working her lessons planning for the next day. After we retired for the evening, I woke early the next morning to find Mina still awake- Having only had a couple of hours sleep getting ready for the new school day. Her letters were the stuff of legend, and her smile was the brightest light in any room. She will be missed and long-remembered.
By Tom Barnes
- February 02, 2023
---
WHAT A BLESSED LIFE & A BLESSING TO OTHERS.
By Marcellina
- February 02, 2023
---
There are not words that are sufficient to characterize the extraordinary life of a legend like Mina Kavaler, someone who devoted her entire existence to others. It was my privilege to have gotten to know her as a neighbor, a teacher, and a friend. She leaves a legacy that is monumental and she will never be forgotten. My sincere sympathy to her family as we reflect upon an exemplary life which left the world a better place.
By Oren Spiegler
- February 02, 2023
---
I have known Mina for over 75 years when In 1947 she helped with directing our Con Follies and hooked me up with my then girlfriend. My wife Sally first knew her as advisor to their college sorority. The last few years of her life before leaving Pittsburgh, she loved singing with our Rodef Shira choir. I especially, and all the members of the choir loved her and will miss her. Sally and I send our heartfelt sympathies to the family. May her memories be a blessing to all.
By Tim Litman
- February 02, 2023
---
This woman was a warrior. She was well versed on everything. She worked till she was 93 years old. Retired to live her best life in a beautiful assisted condo in texas, near her son whom she bragged about all the time. That joy cut very short though. She spoke highly of her grandchildren, spoke of how her daughter raised and guided them. Nothing but good wholesome words. She would have loved to be around for kat\'s wedding. She spent 24 years at Weinberg Terrace. I, short of 22. She treated me like a daughter, always took an interest in my life, my husband and grandaughter. Saved things she got in the mail for my grandaughter when she was little, from box tops to stickers and maps. Always gave me the Christmas cards she got from her charitable places. We shared snacks, bad for us both. She treated me very well. I will miss our lengthy phone calls. I really loved this women. Rest well Mina.
By Rose Walters
- February 02, 2023
---
Heartfelt condolences to Marti and John from across the street neighbor on Fair Oaks Street.
By Bonnie F Morris
- February 02, 2023
---
So sorry
By Sandy Daviss
- February 02, 2023
---
So sorry to hear about Mina's passing. My son Denny worked with her at Weinberg Terrace. We all absolutely adored her and will miss her very much. She was one very special lady.
By Gail Korbe
- February 02, 2023
---
My sympathies to Marti and John and family. Mina will be in my thoughts and wonderful memories of her for ever.
By Marty Zinamon
- February 01, 2023
---
Sending my heartfelt sympathies to the family. I have very fond memories of Mina. Mina and Vig were dear friends of my parents, Marvin and Shirley Silverblatt. May Mina's memory be for a blessing.
By Cindy Silverblatt Cherry
- February 01, 2023
---
On behalf of the Weinberg Terrace, we honor the memory of our beloved Mina. She was the heart and soul of our Terrace community. She will be missed and remembered. Her picture continues to hang at our front desk - her home, her Weinberg family.
By Weinberg Terrace
- February 01, 2023
---