Richard S. Goldstein

April 17, 1939 - March 11, 2023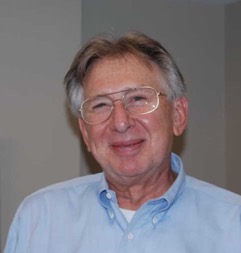 Funeral Information
March 14 2023 - 2:00 pm
West View Cemetery of Rodef Shalom Congregation, 4720 Perrysville Avenue, (Ross Township) 15229


Richard S Goldstein, age 83, of Mount Lebanon, PA
Son of Philip and Betty Goldstein, Father of Philip Goldstein, Sarah Goldstein, Rachel Amdur (Brett) and Laura Leedham (Matt) and grandfather of Jeremy and Haley Amdur.
Richard grew up in the Shadyside neighborhood of Pittsburgh with his brother Alan and two sisters, Sheila and Judy. He began his career delivering prescriptions by bicycle for Schiller's Pharmacy and working at the soda fountain. His brother and sisters also had jobs at the pharmacy.
Richard graduated from Peabody High School and the University of Pittsburgh School of Pharmacy. He worked as a pharmacist and store owner in Mount Lebanon for many years. The staff at his pharmacy always felt like a family affair (including actual family members much of the time).
Richard was a Boy Scout leader in the late 60s and early 70s. Maybe his troop wasn't so precise about uniforms, but Richard guided them to take safety and merit badges seriously and to have fun scouting. Many of his scouts are still friends with each other today.
Richard loved jazz music and had passionate intellectual interests throughout his life in many areas of science, history, genealogy and Jewish studies. He avidly participated in study programs at Chabad for many years.
Graveside Services and Interment were held at West View Cemetery of Rodef Shalom Congregation. Those remembering Richard are invited to donate to the charity of their choice or to one of the organizations suggested below.

https://www.childrensdefense.org/about-cdf

https://www.chabadsh.com/donate

Arrangements entrusted to Ralph Schugar Chapel, Inc., family owned and operated. www.schugar.com
Condolences
Send Condolence
I am sorry to hear of Richard passing. I worked with him at the Aleph Institute when he was Volunteer Coordinator. We would talk about anything and everything, especially the Wall Street Journal. He shared lovely stories about all of his children. We had lunch a few times and chatted after he left Aleph. He will be sadly missed.
By Kathleen Belskey
- April 04, 2023
---