Marjorie C. Moidel

May 25, 1928 - March 25, 2023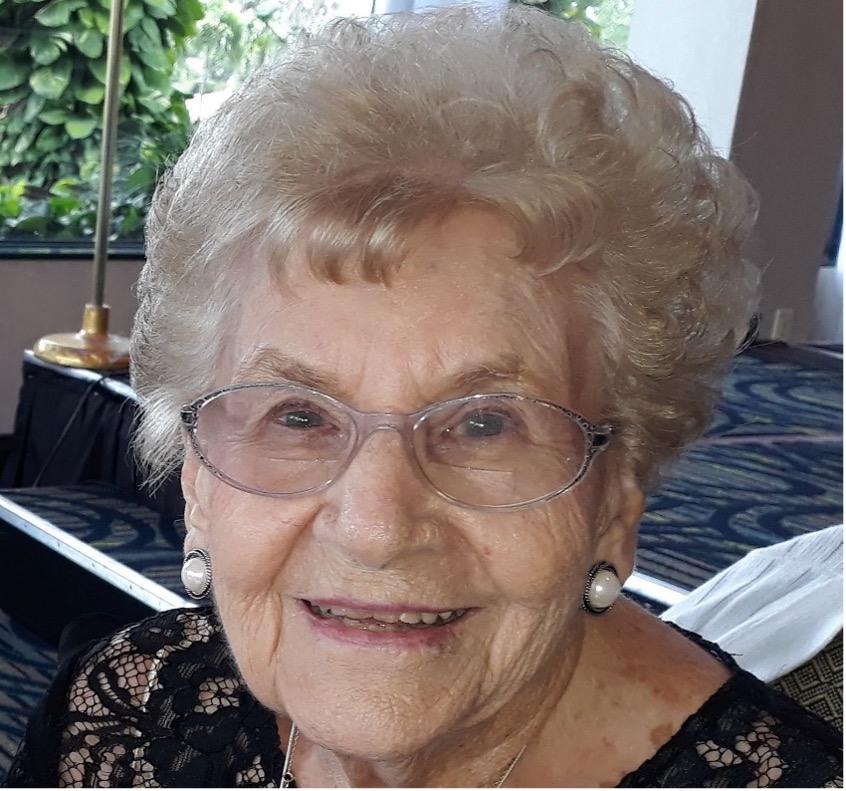 Visitation Information
March 28 2023 - 9:00 pm
Ralph Schugar Chapel, Inc., 5509 Centre Avenue (Shadyside), Pittsburgh, 15232

Funeral Information
March 28 2023 - 10:00 am
Ralph Schugar Chapel, Inc., 5509 Centre Avenue (Shadyside), Pittsburgh, 15232


MARJORIE C. MOIDEL: Age 94, passed away on March 25, 2023. She was born on May 25, 1928 in Pittsburgh, PA to Philip and Ruth (Silverman) Cohen. She was preceded in death by her parents, her brother, Sherman Cohen, and her husband, Melvin Moidel. She is survived by her children, Robert and Deborah (Weiss), Alan and Gaby (Shill) and Gary and Deborah (Kaufman), six grandchildren, Ellen, Joseph, Laura, Alexis, Rachel and Lisa and nine great-grandchildren. Marjorie grew up in Pittsburgh, graduating from Taylor Allderdice High School and attending Carnegie-Mellon University. She married Melvin in 1948, and they lived in the Pittsburgh suburb of Eastmont from 1953 until they relocated to Coconut Creek, FL in 2005. For 70 years she was a member of Na'amat (formerly Pioneer Women), a charitable organization that supports women's, children's and family services in Israel. During her tenure in Na'amat she served as president of the Pittsburgh Council, the national board of directors and the public relations director for the southeast Florida region. She also chaired international conventions in Israel for the organization and has a plaque posted on a day-care center in Israel honoring her. She also found time to work as a travel agent for a Pittsburgh area agency for many years, which afforded her the opportunity to travel to Europe and the Caribbean many times. She relocated to the Philadelphia suburb of Dresher almost 4 years ago to be near her family. Services at Ralph Schugar Chapel, Inc. 5509 Centre Avenue, Shadyside on Tuesday, March 28, 2023 at 10 AM. Visitation one hour prior to services, ( 9 - 10 AM). Interment Shaare Torah Cemetery. Contributions may be made to Na'amat USA (naamat.org). www.schugar.com

Condolences
Send Condolence
My parents were friends with your parents for many years. They spent time together in Florida, as well. My mom is living in a facility now, but she was very sad to hear of your mom's passing. Sending prayers and healing to your family. May her memory be a blessing.
By Michele Judd Mackey
- April 02, 2023
---
I just saw this obituary and wanted to say how sorry I am for your loss. Marjorie was someone I knew from a very young age since she was the daughter of Phillip Cohen who later in life married my grandmother Samee. While I lost track of her over the years I still have memories of her, Eastmont and your family and just wanted to send my condolences.
By Kathy Weiner DiBiase
- March 30, 2023
---
Bobby,Alan& Gary, Margie;was one in a million.The friendship our mothers had was a devoted one from the beginning to the end. Never loosing touch- calling, checking in on Mom.Starting off as neighbors lead to a lifetime sisterhood. Gone never forgotten. Lived an amazing life filled with purpose leaving a legacy that will last for eternity.We are thinking of you all through this difficult time.The Katz's
By Ellen Katz
- March 28, 2023
---
So very sorry to hear able Mrs. Moidels passing. She was one of the many Great Moms of Eastmont. She lived a fulfilling and important life. She will rest in peace.
By FRANK K DOYLE JR
- March 26, 2023
---
From a fellow Eastmonter, May your mothers memory be a blessing.
By Steve Speck
- March 26, 2023
---