Gloria Elbling Gottlieb

April 8, 2023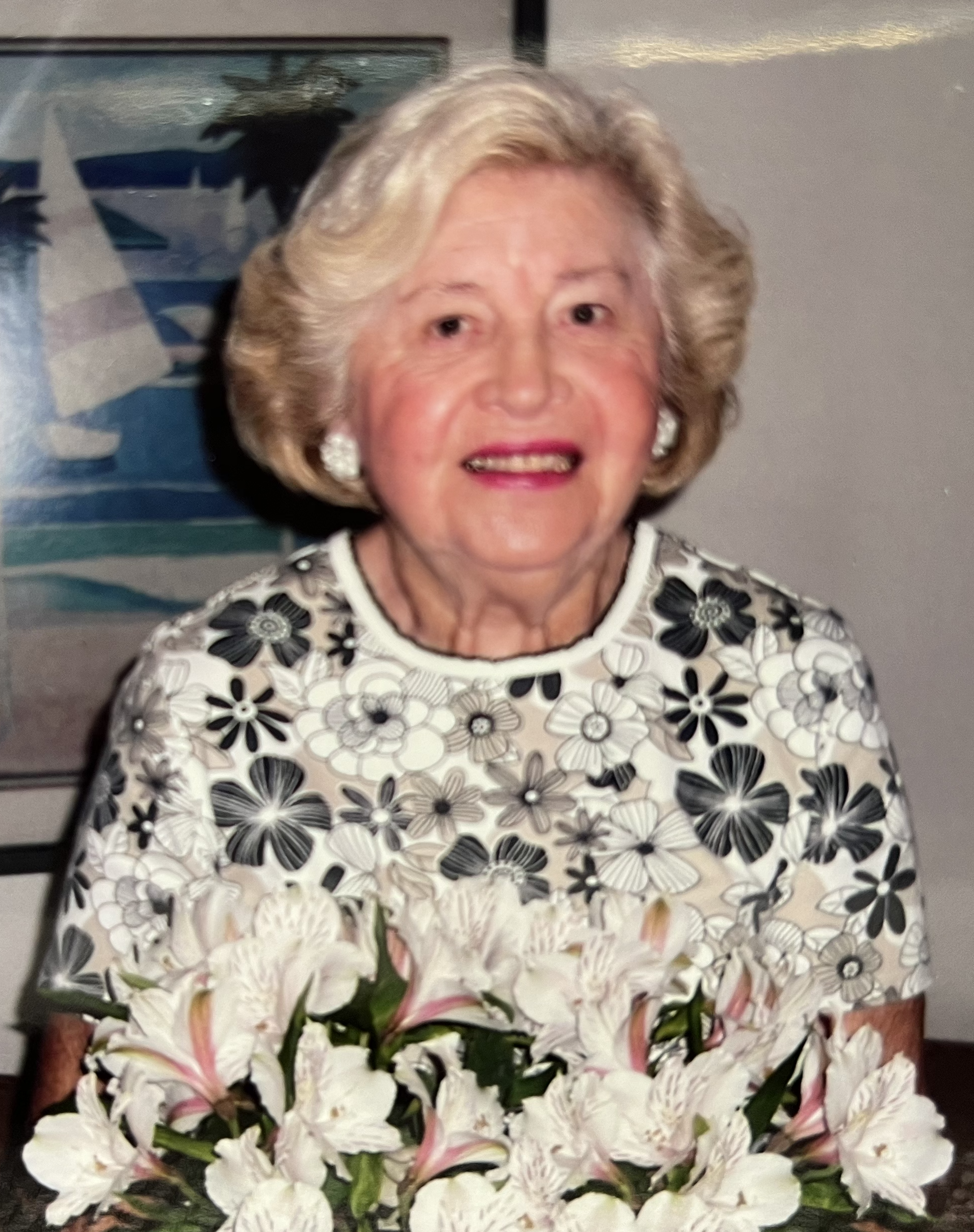 Visitation Information
April 14 2023 - 12:00 pm
Ralph Schugar Chapel, Inc., 5509 Centre Avenue, (Shadyside) Pittsburgh 15232

Funeral Information
April 14 2023 - 1:00 pm
Ralph Schugar Chapel, Inc., 5509 Centre Avenue, (Shadyside) Pittsburgh 15232


GLORIA ELBLING GOTTLIEB: Age 96, of Coconut Creek, Florida , on Saturday, April 8, 2023. Beloved wife of the late Irving Elbling for over 50 years and the late Walter C. Gottlieb. Daughter of Sarah Raffle. Loving mother of Julian Elbling and Howard Elbling. Grandmother of Sarah Straus (Jacob), Rachel Albert (Steve), Dena Elbling, and Shayna Elbling. Great-grandmother of Lily, Ben, Jonah, Olivia, Kristopher, Emily (Ash) and Frida. Partner of the late Dan Miller and the late Robert Perwein. Also survived by numerous cousins, nieces, and nephews. The family would also like to especially thank Gloria's friends and neighbors Linda and Al, Michelle and Eppy and Lois Foreman for their care and attention over the past year. Gloria was a graduate of Taylor Allderdice High School and attended University of Pittsburgh. She was a lifelong member of Congregation Beth Shalom in Pittsburgh, where she was bat mitzvahed, confirmed, and married, and saw her sons bar mitzvahed and married. Gloria viewed herself as a professional volunteer and was a member of 16 Jewish organizations, both locally in Pittsburgh and nationally. She most notably spent time as the national President of NA'AMAT USA, an organization that provides services to women and children in Israel. During her time with NA'AMAT, Gloria traveled to Israel 39 times, as well as Canada and South America. In Israel, she met with Golda Meir, Shimon Peres,  Abba Eban, and other historic figures. The City of Pittsburgh changed the name of Forbes Avenue in Squirrel Hill to "Gloria Elbling Avenue" for a week during her tenure as President of NA'AMAT USA. In 1987, she was selected by her peers as a "hardworking woman" in a directory of prominent Pennsylvania women. Even into her 90s, Gloria remained involved, serving as the president of the Pennsylvania Club at the Wynmoor community in Florida where she resided. Gloria had three loves in her life: family, Israel, and cooking. She was a great cook, crafting Jewish delicacies until the very end,  an avid shopper and bargain hunter, as well as the matriarch of the Radbord family. Gloria often said, "old age is a blessing and a curse; it takes a lot of work to grow old". Her family believes she was blessed with a full and remarkable life. Services at Ralph Schugar Chapel, Inc., 5509 Centre Avenue, Shadyside, on Friday, April 14 at 1 PM. Visitation one hour prior to services (12 Noon - 1 PM). Interment Beth Shalom Cemetery. Contributions may be made to Congregation Beth Shalom, 5915 Beacon Street, Pittsburgh, PA 15217. www.schugar.com

Condolences
Send Condolence
My condolences on the loss of your mother. . I actually knew her from high-school when she was Gloria Raffle. She was a remarkable woman and a role model to many
By Harriet N Kruman
- May 01, 2023
---
Our sincerest condolences to the Elbling and Gottlieb families on Gloria's passing. My mom (Marjorie Moidel), who just passed on March 25, and Gloria were best friends and spoke by phone on a daily basis. They both lived long and productive lives. It's truly the end of an era. May Gloria's memories be a blessing to everyone.
By The Moidel's
- April 13, 2023
---
A remarkable woman. Sending condolences.
By Sherri and Chuck Gold
- April 12, 2023
---
My sympathy on your loss. May she Rest in Peace. elaine berkowitz
By Elaine Berkowitz
- April 11, 2023
---
She was an amazing woman who I will miss very much. I learned so much from her. She was my "adopted" mother here in Florida. My condolences to the family. Lois
By Lois Forman
- April 10, 2023
---
I want to express my sympathy to the Gottlieb family on the passing of Gloria who I remember as a very smart, personable lady from my experiences at B'nai B'rith conventions at the Concord Hotel in Kiamesha Lake, New York. I also have fond memories of her husband, Irv, and son, Julian!
By Richard Gordon
- April 10, 2023
---