Philip B. Gefsky

January 21, 1937 - May 12, 2023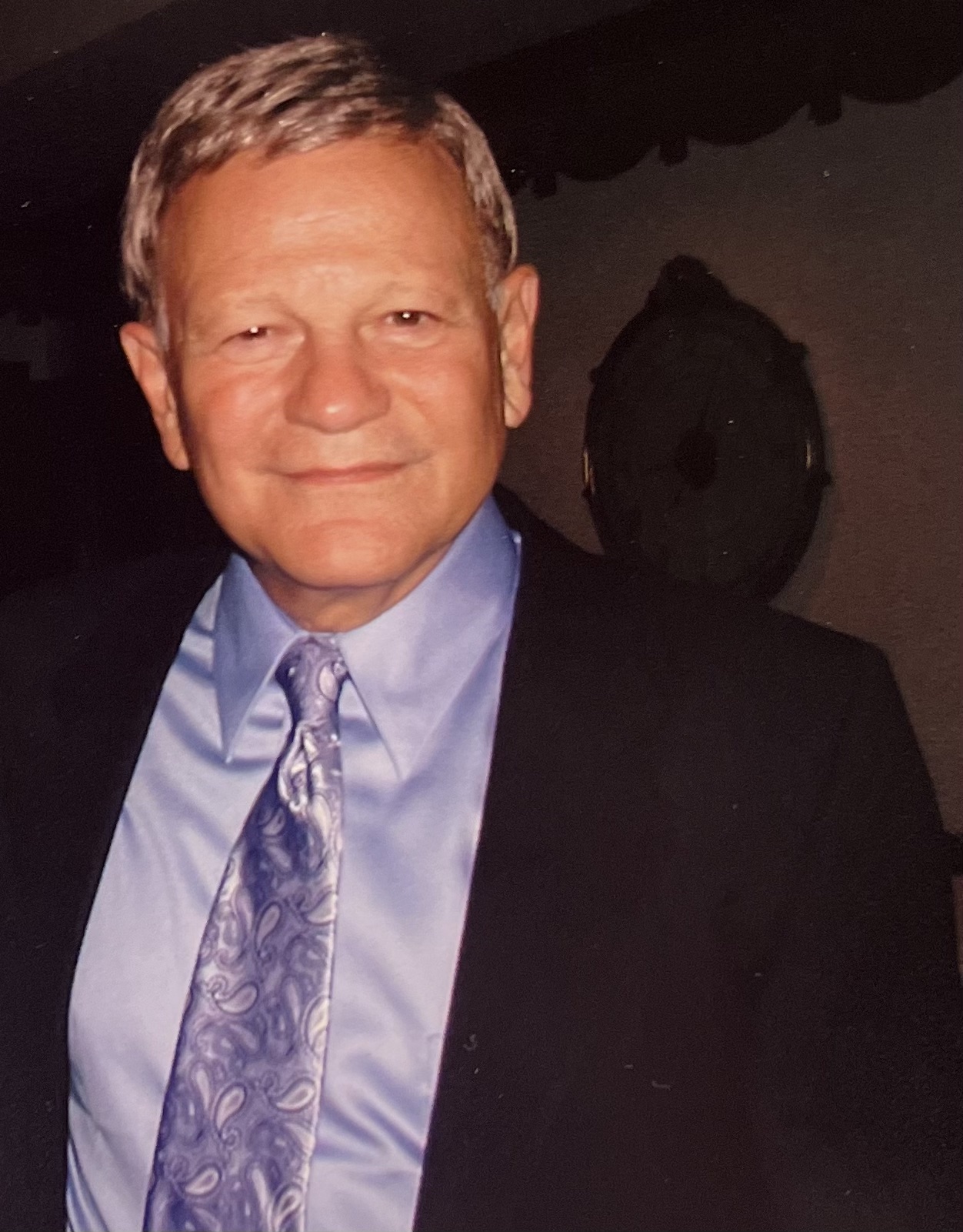 Visitation Information
May 18 2023 - 1:00 pm
Temple Emanuel of South Hills, 1250 Bower Hill Road, Pittsburgh, PA 15243

Funeral Information
May 18 2023 - 2:00 pm
Temple Emanuel of South Hills, 1250 Bower Hill Road, Pittsburgh, PA 15243


PHILIP (PHIL) B. GEFSKY: Passed away on Friday, May 12, 2023, at 86 years old. He is survived by his wife Sondra Gefsky, son Adam Gefsky, daughter Lisa Gefsky Looman (Jason), grandsons Jacob and Nathan Looman, sisters Frances Gefsky Rice, Anatilie Gefsky Seewald and Sorlee Gefsky Chetlin (Martin), and nieces and nephews.  He is the son of late Rae and Meyer B. "Buck" Gefsky. 

Phil was an educator for sixty years, teaching most of those years in the Mt. Lebanon School District. Phil received his undergraduate degree in Health and Education from Slippery Rock University, and his master's degree in Health and Education from University of Pittsburgh.  Early in his career, he served as an adjunct professor at Penn State University for Graduate Level Courses in Education.  

In addition to teaching, he was a tennis and hockey coach, local cable TV sports personality, athlete of many sports, and community volunteer and organizer. Phil was involved in hockey at many levels, most notably as a semi-pro player and as coach of several championship hockey teams at both Mt. Lebanon High School and the University of Pittsburgh. He operated youth and adult hockey clinics for 20+ years at Schenley Park Ice Skating Rink. Phil also coached high school tennis championship teams at Mt. Lebanon and Chartiers Valley High Schools. He was especially proud of the number of years that he served as a Special Olympics Coach and Volunteer.  

The Jewish Sports Hall of Fame (JSHOF) of Western PA awarded Phil the Ziggy Kahn Memorial Award for his continuous involvement in the local sports community. He was a passionate member of the JSHOF board, serving in multiple board roles and as President. Phil was a sports enthusiast and known around the 'Burgh as "Pittsburgh Phil". If you ever listened to sports radio in Pittsburgh, there's a good chance you heard his voice over the airwaves. 

Phil was known for his positive, optimistic personality and as a lover of people and life. He made everyone that crossed his path feel special. He loved his family deeply and was a wonderful father, grandpa, husband, brother, uncle, cousin, and friend to those lucky enough to know him. Being a long-time educator, he impacted thousands of students' lives, and thoroughly enjoyed teaching and coaching as evidenced by the longevity in his field. He will be greatly missed by his family and friends.    

Services at Temple Emanuel of South Hills, 1250 Bower Hill Road, Mount Lebanon on Thursday, May 18, 2023 at 2 PM. Visitation one hour prior to services at Temple (1 PM - 2 PM). Interment Mount Lebanon Cemetery, Temple Emanuel Section. In lieu of flowers, a memorial contribution fund has been established to honor Phil's memory. The funds will be used at Mt. Lebanon School for a playground buddy bench and/or other school items to honor his memory. Contributions can be made via the Philip Gefsky GoFundMe memorial at (https://gofund.me/eb44922c). Arrangements entrusted to Ralph Schugar Chapel, Inc., family owned and operated. www.schugar.com 
Condolences
Send Condolence
My warmest regards and deepest sympathy to the Gefsky family. Phil was so sweet and will be remembered by all who knew him. My dear Lisa, Don't be too sad. Remember all the good years and how lucky you were to have such a loving father. Aunt Frieda
By Frieda Pilossoph
- May 18, 2023
---
Dear Sondra, Adam ,Lisa & Family Our deepest sympathy on the loss of Phil, He always made everyone feel so loved and welcome. We enjoyed many talks over sports and spending time with him & Adam was always special, he was the life of the party! May the good memories you hold within you hearts help comfort you all during this difficult time . Love and Prayers, Chris ,Zach ,Tori Evans & Family
By Chris Zebrasky-Evans
- May 18, 2023
---
I'm so sorry to hear this. Mr Gefsky was one of my most memorable teachers; he was my gym teacher for 6 years at Lincoln. He had the most creative games, and 35 years later, my friends and I still repeat his funny sayings. My daughter had him as a substitute teacher very recently in the high school and the kids still love him. My thoughts are with the family.
By Erin Vuono
- May 18, 2023
---
I knew Philip when I was a little girl. I remember him being stranded in the snow in Dormont and walking to our house to spend the night. He was always splotches upbeat and kind. Throughout my years as a special education teacher, I often requested him as my sub. He was loved by students and teachers at Chartiers Valley. As a lifetime friend of my Father's, they never lost touch with one another. Rest easy Coach 🩵
By Cindy Schiavon
- May 17, 2023
---
Sondra, I am so very sorry for your loss. May your husband RIp. My thoughts and prayers are with you and your family. With deepest sympathy, Lynne
By Lynne Lehrer
- May 16, 2023
---
A very nice person,loved talking sports with him and Pittsburgh history
By Edward and Bonny Schwartz
- May 16, 2023
---
I have know Phil for over 30 years. He and I were teachers in Mt. Lebanon snd I was Lisa's figure skating coach. Phil wax such an upbeat man. He was a wonderful father to Adam and Lisa through his encouragement and support as they were growing up. During the Pandemic he and I walked together for exercise and I was amazed at his energy and enthusiasm for life during that challenging time. My thoughts and prayers go out to his family. He will never be forgotten. ❤️❤️❤️
By Yolanda Tafi
- May 16, 2023
---
I've known Phil for a long time and he was undoubtedly one nicest people I've ever known. He will be truly missed. My condolences to his family and friends.
By Bill Moore
- May 15, 2023
---