Beverly King Pollock

January 14, 1924 - May 29, 2023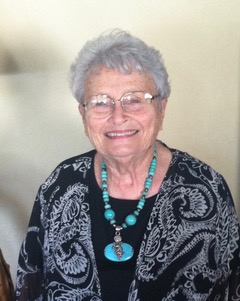 Funeral Information
June 1 2023 - 2:30 pm
Temple David, 4415 Northern Pike, Monroeville 15146


BEVERLY KING POLLOCK: 1/14/1924-5/29/2023, of Atlanta, Pittsburgh, and more recently, Tucson, AZ and San Diego, CA. Beloved wife of the late Melvin M. Pollock, cherished sister of Sherry Halpern, loving mother of Larry Pollock (d 1995), Susan Pollock Stein (Jonathan), Sally Pollock Bedrick (Alan) and Robert (d 1992). Proud grandmother of Rachel Stein Rosner (Leonard), Jessica Stein Colvin (Matt), Aaron Bedrick (Sophy), and Laura Bedrick. Wildly enthusiastic great grandmother of Andrew Rosner, Leah Rosner, Lev Colvin, Shai Colvin, Eliana Bedrick and Miri Bedrick. Talented columnist, playwright, poet, storyteller, editor, public relations director, AIDS activist, volunteer, and loyal friend. Family was top priority, and that included many who were "like family." She often quoted Leo Rosten: "The purpose of life is not to be happy—but to matter, to be productive, to be useful, to have it make some difference that you lived at all."  Beverly mattered. 

Services at Temple David, 4415 Northern Pike, Monroeville on Thursday, June 1, 2023 at 2:30 PM. No Visitation prior to Service. Interment Temple Sinai Memorial Park. Contributions in Beverly's memory may be made to Temple David, 4415 Northern Pike, Monroeville PA 15146 or Shepherd Wellness Community, 4800 Sciota Street, Pittsburgh, PA 15224. Visitation and Minyan service at 7 PM at Temple David. 

Arrangements entrusted to Ralph Schugar Chapel, Inc., family owned and operated. www.schugar.com
Condolences
Send Condolence
To all the Pollocks, Tim and I were lucky to move next door to Mel and Bev in 1986. They always felt like part of our extended family, and I got many family raising tips from both of them. My kids grew up with the best examples of family, community, and respect for all, Bev will live on in the hearts of your Braggins neighbors. Please keep in touch. Judi Braggins
By Judi Braggins
- June 04, 2023
---
So sorry for your loss. I still have wonderful memories of your mom. She was a very kind and wonderful person.
By Betty (Quinn)
- June 03, 2023
---
Baruch Dayan ha'Emmet. Oh Susan, I am so sorry for your loss. What a woman was, and always will be Ms. Beverly King Pollock! I am so grateful to have met her in New York city during one of her visits. I remember being so in awe of her powers, including her power of writing plays/being a playwright. She did not have an easy life, but she kept her head up and she kept going, and she kept loving, and she kept writing. wishing you, your children and grandchildren and Jon comfort, strength, and our heartfelt condolences.
By Annie Gross
- June 02, 2023
---
To Susan, Jon and Sally. As I sit here watching the tv that I bought from Bev I read the sad news. I loved emailing with her after she left Pittsburgh. I did get to see her for dinner when she came back with Susan. She was a fabulous woman and a blessing to all that knew her. She lived a long wonderful life. Sincerely Joanne
By joanne friedman
- June 01, 2023
---
I am so saddened to hear of the death of your mom. Maybe because I lost my mom so long ago, I loved seeing the 3 of you together. She was inspiring. May her memory be a blessing. Please accept my condolences for your whole family.
By Amy Richman
- May 31, 2023
---
To Susan,Sally, and all of her beautiful family. Beverly will always be a shining memory to me. You are all blessed to have been part of her life. Much love, Janet Perlstein Morgan
By Janet Morgan
- May 31, 2023
---
I enjoyed every story and every memory Beverly told me because it was a window with the view of her spectacular past. What a life! What a legacy! What a gal!!! "A bushal and a peck" from Tucson, AZ.
By Katie Collins
- May 31, 2023
---
Sally and Susan, I'm shocked at the news of the passing of your Mom. She had such spunk and character..... it seems the world will not be the same without her. I'm so sorry for your loss. Love you and thinking of you both. Barbara Wise
By Barbara Wise
- May 31, 2023
---
I loved Beverly…and will miss the joy she gave all of us! My sincere condolences to The whole family… ♥️ Micki
By Micki Cohen
- May 31, 2023
---
Beverly was a blessing to SO many people...a source of strength, hope, guidance and affection---with a passion for helping, supporting, advocating...and just being a devoted \\\"Jewish grandmother\\\" to so many. Beverly will be long and warmly remembered....a smart, devoted, effective example of courage, righteousness and devotion. What an amazing legacy.
By Allen L Wolk
- May 30, 2023
---