Mark Howard Loevner

May 29, 2023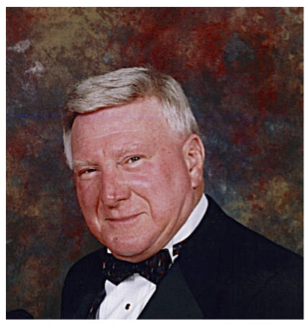 Visitation Information
June 2 2023 - 11:00 am
Rodef Shalom Temple, 4905 Fifth Avenue (@ Morewood) Pittsburgh 15213

Funeral Information
June 2 2023 - 12:00 pm
Rodef Shalom Temple, 4905 Fifth Avenue (@ Morewood) Pittsburgh 15213


MARK H. LOEVNER: Of Pittsburgh, West Palm Beach and New York passed away on May 29, 2023 at the age of 90. He is survived by his loving wife, Catherine Loevner of 46 years. Adoring children, Caroline Loevner, Dianna Loevner, Dr. Laurie Loevner (late Steve Berger), Howard Loevner (Rosemary), Philip Loevner (Kathy) and grandchildren, Ben Berger, Alex Berger, Victoria Toews (Alex), Olivia Cestra (Dennis, Jr.) and great-grandchild, Bode Toews. Sister-in-law, Sandy Loevner (late Gerald), nephew, Steve Loevner (India), niece Peggy Sloan (Joel). He was predeceased by his parents, Charles J. and Isabelle Loevner. 

He was born in Pittsburgh and called Squirrel Hill his home for 90 years. A graduate of Taylor Allderdice High School, he attended Penn State University graduating first in his class with a degree in Business. He was president "Superior" of his fraternity, Phi Epsilon Pi. He was an Alumni Fellow in 1998 and established the Penn State Catherine and Mark Loevner Scholarship Fund. Mark was a member of the MT Nittany Society, Glenhill Society, and Penn State President's Club. 

At Penn State he took two years of ROTC graduating as a Second Lieutenant in the United States Air Force. Shortly after, he was sent to Hunter Army Airfield in Savannah, Georgia commanded by General Paul Tibbets, who in WW II dropped the atomic bond on Hiroshima. On base, Mark was assigned to the 804th Air Base Group, then sent to the 2nd Bomb Wing in Sidi Slimane, Morocco. The mission was to keep the Suez Canal open, because in the early days of the Cold War, Russia had influence in Egypt. Mark was honored to be in the military and proud to be an American. 

After his military service, he entered the family business, Trau and Loevner Co. established by his grandfather, Phillip Loevner in 1897. 

In 1992 he was named "Entrepreneur of Year" by Ernst & Young. In 1993 he was presented as "Business Person of the Year" for the state of Pennsylvania and the Mid Atlantic region by the SBA, an award that took him to the Rose Garden of the White House to meet President Bill Clinton. In 1994 he won the Blue Chip Enterprise Award by Connecticut Mutual U.S. Chamber of Commerce for Nations Business. Mark was a member of the Duquesne Club and part of the Art Committee for many years. 

His passion was collecting antiques with Catherine and acquiring his favorite Western Pennsylvania artists. 

Mark liked to say he was "a money manager." "Without risk there is no reward." He was a successful investor and dedicated to his family and friends. Gifts in Mark's memory may be made to, Senator John Heinz History Center, 1212 Smallman Street, Pittsburgh, PA 15222, Attn: Tonia Rose or The Catherine and Mark Loevner Scholarship, Penn State Erie, The Behrend College, 4851 College Drive, Erie, PA 16563-0106. 

Services at Rodef Shalom Temple, 4905 Fifth Avenue (at Morewood) on Friday, June 2, 2023 at 12 Noon. Visitation at Temple one hour prior to service, (11 AM - 12 Noon). Entombment Homewood Cemetery. 

Arrangements entrusted to Ralph Schugar Chapel, Inc., family owned and operated. www.schugar.com
Condolences
Send Condolence
Mark was an amazing individual with his accomplishments too numerous to mention. He was a loving father too. My son Ben was at CDS with Caroline which is how I met the Loevners. His true love for community has left its mark!
By Renee Abrams
- June 07, 2023
---
So saddened by this loss. Please know you are in our thoughts .
By Janice and Ernie Meade
- June 02, 2023
---
My deepest sympathies for your loss. Mark will be in my prayers.
By William Perry
- June 01, 2023
---
So sorry for your loss.
By Sandy Davis
- May 31, 2023
---
To Catherine, Caroline, Dianna, and all of Mark's beautiful family we send our deepest condolences. He was a kind hearted man who inspired many and will always live on through our memories. Much love, Scott & Marsha Deaktor
By Scott & Marsha Deaktor
- May 31, 2023
---
We were so saddened to hear of Mark's passing! We send heartfelt sympathy and much love to you, Catherine and to the entire family. Always a gentleman, always gracious and always generous of spirit, he will be sorely missed by his family, his friends and his entire community.
By Constance and David Hetzel
- May 31, 2023
---
Dearest Caroline, So very distressed to hear of the passing of your beloved Father. Sending heartfelt condolences to you and all your family. Beau is there to keep him company. 💔
By Randy Moscaritolo
- May 31, 2023
---
Sending love to the whole family from friends in Manhattan NY may God wrap his arms around all of you thru this sensative tome
By Georgette Anagnostaras-Petersen
- May 31, 2023
---